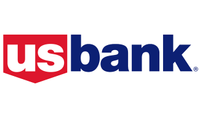 Compare U.S. Bank with others at LendingTree
U.S. Bank home equity loans are available in all states and allow you to borrow up to $1m against the value of your property. It is competitive and comes with perks if you're already a U.S. Bank customer. Find out the latest rates and compare them with others at LendingTree.

U.S. Bank offers both home equity loans and home equity lines of credit, also called HELOCS. In our comparison review of the best home equity loans, other equity lenders displayed more competitive interest rates on their websites. But, this extra cost does provide some extra value. U.S. Bank will take a second home as collateral, offers special incentives for military families and has the one of the highest loan amounts allowed. You are able to borrow between $15,000 and $750,000 against your home, but if you live in California this can go up to as much as $1m.
U.S. Bank home equity loan rates and qualification requirements
At the time of writing the posted rates were higher than those of other lenders such as Third Federal and Key Bank. However, U.S. Bank may offer discounts to bring that rate down, especially if you're already a customer, and its fees are low. It also looks at your full credit history.
In order to qualify for a home equity loan or HELOC you need a primary residence, second home or investment property.
It considers the loan to value ratio of the home as well as your debt to income, but it does not set a minimum credit score. According to the loan officer we spoke with, there are various factors that can contribute to an approval or denial, so they consider your full credit history rather than the score. This is an advantage if you have had issues in the past but are improving your credit.
If you are concerned about your credit score read our list of the best credit repair companies.
The terms are average for most home equity and HELOC loans as compared to other banks, but the amount you may qualify for could be higher.
One useful feature U.S. Bank provides is a questionnaire to help you determine the best equity lending option for your needs. Otherwise, the website does not offer much aside from some general facts and a couple of calculators to help you determine interest and payments. U.S. Bank has a website dedicated to military personnel that contains a large financial education section. If you have questions specific to the loans, you can use the live chat.
U.S. Bank requires people in certain states to apply in person at one of its branches. Therefore, the online application is not available in all states. If you are in a state that allows online applications, you can also track the progress online. This is also true for applications over the phone.
This home equity lender offers special programs for military members. Check the website for details.
U.S. Bank Home Equity Loan Customer Service
Like with several of the larger banks we tested, the phone system was not geared toward home equity. In U.S. Bank's case, it took five menus to get to an application representative. However, he was friendly and knowledgeable and answered our questions without a hard sell.
He needed to look up some things but found the info quickly. We found that with several banks, representatives, even loan officers, had to look up information because they serviced multiple states with different regulations.
U.S. Bank's posted rates are higher than most of the home equity lenders we reviewed, but we found that specific cases qualify for lower rates than the website shows. It doesn't charge fees that most home equity lenders do, and it considers your entire credit history as opposed to just your score. It's a great choice, especially if you need an especially large loan or are a member of the U.S. Armed Services.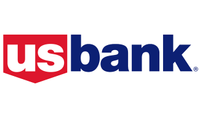 Check rates for U.S. Bank Home Equity Loans
U.S. Bank home equity loans are available in all states and allow you to borrow up to $1m against the value of your property. It is competitive and comes with perks if you're already a U.S. Bank customer.

Need a better alternative?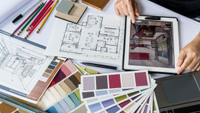 Top Ten Reviews has reviewed the Best Home Equity Loans so that we're able to offer you the authoritative buying advice you expect.