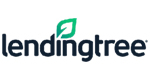 Third Federal offers borrowers home equity loans and home equity lines of credit (HELOC) when using a primary residence as collateral. The amount it can lend is average for the majority of home equity loan lenders and is determined by the loan-to-value ratio, which is the amount owed on the property divided by its current worth.
Third Federal stands apart from from other lenders due to being more willing to work with borrowers who have higher levels of debt. With good credit, it may work with borrowers whose debt-to-income ratio is more than most banks are willing to consider, although it prefers to work with clients who have lower debt to income ratios. 40% is average for most lenders.
Third Federal: HELOC payments
As with the majority of home equity loans, borrowers can take up to 30 years to pay back a loan, but do check the website for Third Federal's draw period for HELOCs. A draw period is the amount of time during which you can pull money against the HELOC amount. Also discuss with your loan officer the maintenance fees and minimum payments for HELOCs, as applicable.
Third Federal: HELOC rates
Although Third Federal only has 39 branches in two states, it can provide home equity loans in OH, FL, KY, CA, PA, NJ, VA and NC. If offers HELOCs in CO, CT, DC, GA, IL, IN, KY, MA, MD, MO, NH, NJ, NY, NC, OH, OR, PA, TN, VA, and WA. As with some of the lending institutions we reviewed, the interest rate can vary by state and Third Federal doesn't provide customer discounts. Nonetheless its posted interest rates were overall some of the lowest of the institutions we reviewed for both home loans and home equity. With HELOCs, the interest rate is variable but will never go above 18% or below 2%. Unlike US Bank and Citizens Bank, Third Federal does not give you the option to lock the interest rate on home equity loans.
Third Federal: HELOC calculator
The website has the usual calculators expected of finance institutions, and its FAQs are mostly geared toward Third Federal's programs. However, we found the email process easy to use, and we got a quick reply to our questions. The online application was more involved than some of the other applications we tested. There was no coaching ahead of time to let you know what information you needed, but there are help buttons to explain each section. The loan officers we spoke to on the phone were knowledgeable and answered out questions in detail, and we were connected quickly to an agent each time we called.
Third Federal: Verdict
Third Federal offers home equity loans and lines of credit with some of the lowest posted rates and fewest fees of the lenders we reviewed. In addition, it has good customer service with knowledgeable loan officers who can work with you to get the best loan for you. If you are in a state that Third Federal can service, it's a bank worth pricing out.
Need a better alternative?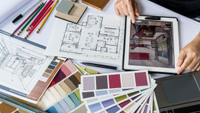 Top Ten Reviews has reviewed the Best Home Equity Loans so that we're able to offer you the authoritative buying advice you expect.