PNC Bank is an established presence in the loans market with some 160 years of mortgage and refinancing experience. It ranks top for high value purchases in our list of the best mortgage refinance lenders.
Current current PNC Bank mortgage offers include fixed rate loans for both purchase and refinancing available for 10, 15, 20 and 30-year terms with as little as 3% down. There are also adjustable-rate mortgages on offer at 1/1, 3/1, 5/1, 7/1, and 10/1 (the figure before the slash refers to the fixed-rate term after which the rate becomes adjustable annually). PNC Bank supplements these options for purchasing and refinancing with standard VA and FHA loans.
PNC Bank offers a higher upper limit on jumbo loans than many other banks and will finance up to $5 million for borrowers with sufficiently high credit, seeking loans for primary and secondary homes or investment properties.
For those looking to borrow against their equity, PNC Bank also has options for a home equity line of credit, home equity loans and rapid refinance. There's also a combination loan option that allows the borrower to put just 10.1% down and then take out a second loan for the remaining 9.9% (technically a home equity line of credit) in order to avoid having to pay a private mortgage insurance premium.
PNC Bank's Rates and Fees
The PNC Bank website will give you an approximate interest rate and annual percentage rate only when you enter your loan amount and zip code, and the results assume one discount point. The bank's interest rates appear to be lower than other large competitors', but the APR is about the same. Nowhere on the site does it specify what the fees and closing costs will be, so those charges will vary based on borrowers' location and circumstances.
PNC Bank Customer Experience
The PNC Bank Planner lets you enter your income, debt and monthly expenses – without requiring you to upload your personal information – in order to see what you can really afford to buy. The tool eventually leads you to real estate listings if you're ready to take the next step.
For pre-approval, you can fill out a simple form online, and a loan officer will get back to you within one to two business days. Once you begin the application process, you can use the PNC Bank Home Insight Tracker, which lets you fill out most of the forms and upload documents with a computer or mobile device. But you will need to speak to someone on the phone or at a branch in order to complete the application.
Compared with other large banks, PNC has a low volume of complaints against it (as a percentage of its total loan volume) in the Consumer Financial Protection Bureau database. In J.D. Power's customer satisfaction survey for 2017, the bank ranked right in the middle. Not great, but not bad either.
PNC Bank: Verdict
PNC Bank offers a good balance between digital apps and tools and personal service. The requirement to speak to someone on the phone or in person, at a branch, when applying for a loan is a plus point for customers who value face-to-face contact, or an annoyance for those who don't. Conventional loans are comparable to those of other lenders while the $5 million jumbo mortgage caters to the more unconventional borrower. Be prepared to go through the pre-approval process before getting real rate estimates though.
Need a better alternative?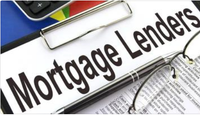 Top Ten Reviews has reviewed the best mortgage and refinance lenders so that we're able to offer you the authoritative buying advice you expect.