Getting healthy for less just got easier thanks to this sweet little deal on the Fitbit Charge 4. Until 16 January, you can save $30 on the Charge 4 at Fitbit, and that includes both the classic version of the tracker, now $119.95 (was $139.95), and the Special Edition, now $139.95 (was $169.95). Our top pick for the world's best fitness tracker, the standard Fitbit Charge 4 is also on sale at QVC for the same price, and is currently a dollar less at Amazon.
The Fitbit Charge 4 is durable, simple to use and comfy for all-day wear. We've been using ours for months now and recommend it to anyone who wants to better understand their daily activity, steps taken and floors climbed, and to monitor their workouts - anything from cycling to yoga. In fact, the Charge 4 is designed to automatically track 20 forms of exercise, whether you're running on a treadmill or breaking a spin-class sweat on an exercise bike.
The only difference between the two editions is the band: the Fitbit Charge 4 Special Edition comes with a classic wristband and a woven reflective band. And there are other Fitbits on sale too, including some of the brand's best smartwatches, the new Fitbit Sense and the beginner-friendly Fitbit Versa 2.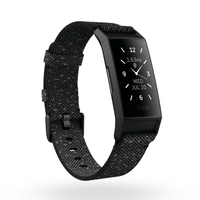 Fitbit Charge 4 | Was from $139.95 | Now from $119.95 at Fitbit
A world-class GPS activity tracker to monitor your daily steps and active minutes. It will track 20 workouts automatically, and give you an idea of how many calories you've burned, and how well you sleep. A true ally for a healthier lifestyle.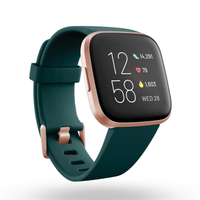 Fitbit Versa 2 | Was $179.95 | Now $149.95 at Fitbit
The Versa 2 with voice control is ideal for beginners looking for their first sports watch. It tracks for your heart rate and calories burned throughout the day, and generates a Sleep Score if you wear it to bed. Best of all, it can store 300 songs for phone-free workouts.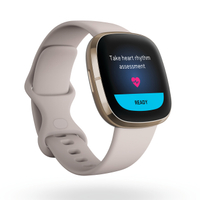 Fitbit Sense | Was $329.95 | Now $279.95 at Fitbit
Looking for the latest Fitbit watch tech? Here it is. The stylish Sense is billed as a stress-monitoring, advanced health watch that tracks heart rate 24/7, offers a 6 day+ battery life, and has built-in Google Assistant and Alexa voice control. Comes with a free six-month trial to Fitbit's workout program.
The Charge 4 is one of the most popular Fitbits of recent years, and sits quietly on the wrist where it tracks activity, resting heart rate, and calories burned all day long. It will prompt you to move more during the day, so you aren't so sedentary, and if you're feeling stressed it will guide you through some relaxing breathing exercises.
The Fitbit Charge 4 is good for women's health too, as it's designed to track a person's menstrual cycle so that you can understand how your periods affect your energy levels, sleep quality, and mood. When you buy the tracker, you'll also get a 90-day free trial of Fitbit's online fitness program, offering classes covering everything from body strength training and pilates, to HIIT and mindfulness - handy if you haven't yet fired up a meditation app to enjoy the benefits of this relaxing practice.
Looking for more health and fitness content? Then take a look at our guides to the best bike trainers for transforming your outdoor bike into a cardio machine, or create a system for weight training at home with the best home gyms. If you want something to give you a full body workout, try the best elliptical machines.