If you're looking for the best mortgage lenders, Reali Loans is undoubtedly one of the go-to options if your priority is keeping fees low. Having joined forces with Lenda in April 2019, Reali has quickly established itself as a great way to find the best refinance mortgage companies as well, with its transparency over charges - and indeed a willingness to eliminate commissions - central to its success.
Thankfully, Reali Loans backs this up with a slick digital application and approval process that sees quotes arrive in almost no time at all. There are also suggestions over how to reinforce and refine your estimates, while potential borrowers are encouraged to play around with rates, payment amounts and loan terms in the quest to find the best mortgage deal for them. It is all part of Reali Loans coming across as being on the customers' side, with the platform geared up to create a more personalized experience than you will get with many of its peers.
The platform offers all the usual home loan and refinance information that you would expect to find, while the process that applicants will go through is neatly explained, along with pointers to further support if it is needed. In terms of what is required, a conventional loan usually necessitates a credit score of at least 620, while down payments can be as low as 5% of the loan.
On the downside, Reali Loans is only available in 12 states, and there are the usual hoops to jump through to secure your home loan, although probably no more than anywhere else. If you're looking for a home equity product, you'll be out of luck too, as that is one refinancing option that Reali Loans doesn't offer. What they do provide is fixed and variable rates, plus jumbo loans up to $3 million, while FHA and VA mortgages are available too.
Reali Loans review: Application process
Key features
Application process: Easy, online, accessible and fast
APR: Dependent on loan
Fees: Transparent, understandable, no unnecessary fees
Calculators, service and support: Excellent customer service and support
Quick and easy applications
Almost instant quotes
Option to tailor requirements
Reali Loans has made the process of applying for a home loan a relatively pain-free experience, with the online platform letting you complete your loan application, upload and sign your documents electronically and track the progress of your loan through the user dashboard.
There is an entire section on the website dedicated to teaching you how to use their system and what to look out for when you apply. Get stuck, however, and help is readily on hand, with applicants benefitting from a single point-of-contact throughout the loan application process.
While the application process takes place at your speed, not theirs, if you want to buy a home, it takes as little as three minutes (we timed it) to complete the online questionnaire (you do have to sign in), then Reali does the rest.
It really excels at this point too - while Rocket Mortgages might make you wait a few minutes and LendingTree can inundate you with options, Reali Loans hits you up with estimated quotes in just a few short seconds.
Of course, this isn't going to give you an exact outline of your actual mortgage or refinance loan structure or amount, but it will give you some ballpark ideas that you can work with straight away. You will have to sign in/up to see your rates, or you can just read through them on screen.
Reali also takes the time to explain how you can improve the strength of your quote and improve the accuracy of your amounts, and talks you through until you get to the point where you can make an informed decision. There is also the option to alter your interest rate and monthly payment amounts, look at different loan terms, and see your fees.
Other welcome options include electronic employment verification, while at-home e-closings via webcam are available in certain states too.
Reali Loans review: Credit score requirements
The minimum credit score for a conventional loan through Reali is FICO 620, while the typical score required for a FHA loan is 500.
Reali Loans review: Other requirements
5% or 10% down payment, depending on loan size
Only available in 12 states
Reali typically requires a minimum down payment of 5% for loans less than $453,000, and 10% if you are borrowing beyond that. In terms of restrictions on who can apply, Reali Loans is only available in 12 states - Arizona, California, Colorado, Florida, Georgia, Illinois, Michigan, Oregon, Pennsylvania, Texas, Virginia and Washington.
A rundown of the documents you need to gather to complete your loan application will be provided during the application process, but will include the usual requirements, such as tax forms, bank statements and pay stubs.
Reali Loans review: Interest rates and initial charges
Commission built into rate
Interest rates revealed on completion of short form
As a brokerage service, Reali might normally be expected to charge commission fees but, of course, they do not. Instead, the platform's profit is built into the interest rate it offers borrowers, and there are no commissions paid to loan officers.
The interest rates that are available to you become apparent once you've filled in a short form that asks for basic information (this does not include your Social Security number or employment information at this stage).
Purchase borrowers need to supply an estimated purchase price and down payment, ZIP code and credit score range, while the refinance form wants to know your reason for refinancing, how much you owe on your current mortgage, your home's estimated value, your ZIP code and a credit score range. Once this is done, you'll be able to see rate comparisons based on the information you provided.
Reali Loans review: Other potential fees
While Reali is clear on its approach to commission, there will, of course, still be third-party fees that must be paid in line with the loan deal that you eventually agree. However, with transparency a key part of Reali's offering, these are provided upfront and it is also possible to revisit the charges that will be levied during the application process, meaning savings can be made here too.
Reali Loans review: Service
Tries to connect on human level
Comprehensive resources and FAQs
Reali Loans is one of the few platforms that adds the human touch in a really obvious way. The landing page invites you to listen to the CEO, the About page pulls you into the team descriptions, and there are numerous options to contact people, learn more about the products and get deeper insights into how the loans work.
The platform also comes with some significant extras that are clearly outlined from the outset – a concierge service, low-cost finance model, paperless processes, and fast turnaround times - and you are free to submit your application any time of any day.
In terms of information, the sections are broken down into mortgage and refinance and each one explains the features and benefits they have on offer. The refinance segment talks you through cashing out, changing terms, lowering rates and payments and improving your borrower profile. While Reali has no calculators readily available to potential borrowers who wish to do some initial costings or analysis, there are options to play around with the figures once you start to apply.
There is a well-stocked Resource Center, which covers queries from the more traditional "When is refinancing worth it?" to the slightly more unusual "Condos vs. houses: Which is better and why?". The FAQ section is more focused on answering questions relating to Reali itself, and the services that it offers (although one of the first questions it deems fit to answer is: "How do you say Reali?" - it's pronounced just like "really", in case you're wondering).
Reali Loans review: What users say
Customers of Reali rarely have a bad word to say about the service that they receive, with the company enjoying a hugely impressive rating of 4.6 out of 5 stars on Trustpilot across 260 reviews. Of these, 86% rate the service provided by Reali as Excellent, and it's a testament to the personal service that is delivered that numerous agents are name checked individually among the different reviewers.
Should you use Reali Loans?
Reali Loans is a quick, simple, transparent and engaging platform for anyone looking to find the best mortgage lender or wanting to refinance. The application process is intuitive and easy to follow, while the loan options that are available to you are flagged up almost as soon as you've entered the minimal information that is required.
You'll almost certainly find dealing with Reali Loans a lot more personable than with most of the other digital-based platforms, and they do seem to be "on the customer's side", as their commitment to making their fee structure clear shows - customer reviews are extremely favorable too. As long as you're fortunate enough to live in one of the states that access to Reali allows, a relatively stress-free and friendly home loan and refinancing experience should await.
---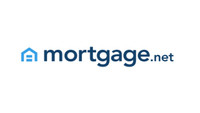 Compare mortgage rates at Mortgage.net
If you're looking to compare mortgage quotes, Mortgage.net makes it easy to shop around with different companies like Reali Loans, giving you the best chance of getting the right mortgage deal.