Record low mortgage rates are being credited for a sustained uptick in U.S. housing market activity as determined home buyers brush off the unsettling effects of the coronavirus pandemic. According to the latest National Association of Realtors (NAR) data, pending home sales continued to rise in June, marking two consecutive months of increases in contract activity, with buyers keen to make the most of the attractive rates being offered by the best mortgage lenders.
Each of the four major regions surveyed recorded month-over-month growth in pending home sales transactions, the poll revealed, while the Northeast was the only region to not record increases in year-over-year pending transactions. At a headline level, the Pending Home Sales Index, which provides a forward-looking indication of home sales based on contract signings, rose 16.6% on the previous month, and 6.3% year-over-year, ensuring the best truck rental for moving services have been enjoying a healthy line of customers.
"It is quite surprising and remarkable that, in the midst of a global pandemic, contract activity for home purchases is higher compared to one year ago," said Lawrence Yun, NAR's chief economist. "Consumers are taking advantage of record-low mortgage rates resulting from the Federal Reserve's maximum liquidity monetary policy."
What about home sales in my region?
On a regional basis, the Northeast rebounded by a remarkable 54.4% month-over-month, but was still down 0.9% from a year ago, while in the Midwest, the index rose 12.2% last month, and was up 5.1% from June 2019. Meanwhile, pending sales in the South increased 11.9% on May's data, and were 10.3% higher on a year earlier, at the same time as the index in the West jumped 11.7% on the previous month and was up 4.7% from a year ago.
"The Northeast's strong bounce back comes after a lengthier lockdown, while the South has consistently outperformed the rest of the country," Yun adds. "These remarkable rebounds speak to exceptionally high buyer demand."
A shift in the areas where house hunters are looking to buy has also been noted, with COVID-19 seemingly persuading home owners to consider properties that might previously have been overlooked, as they look to distance themselves from the larger cities. According to realtor.com, metros with suburbs that most recently saw the highest gains in hotness rankings include Columbia, S.C.; Little Rock, Ark.; Greensboro, N.C.; Tulsa, Okla.; and Cape Coral, Fla.
Can the real estate resilience be sustained?
While most areas of the U.S. economy have been searingly damaged by the coronavirus outbreak, the housing market has displayed remarkable resilience, particularly as lockdowns began to be lifted.
As to whether such fortitude is likely to continue, separate data from the National Association of Home Builders (NAHB) suggests it could. Indeed, of the 11% of American adults considering a future home purchase in the second quarter of 2020, around half (49%) said they actively engaged in the process to find a home, rather than just planning it. With the comparable figure of a year ago just 41%, Rose Quint, NAHB's assistant vice president, said it appears that "the COVID-19 crisis and its accompanying record-low mortgage rates have converted some prospective buyers into active buyers."
Across regions, prospective buyers in the Northeast are the most likely to be actively engaged in the purchase process (57%), compared to 44% in the Midwest, 45% in the West, and 50% in the South.
How can home buyers take advantage?
If you're thinking of moving home, the low interest rate environment means that in terms of the affordability of mortgage finance, there has probably never been a better time to do so. Mortgage rates recently fell below 3% for the first time, providing significant financial incentives for existing homeowners to approach the best refinance mortgage companies to see what they might be able to save. Similarly low rates will be available to new home buyers and home movers from regular mortgage lenders too.
That said, mortgage companies have become increasingly cautious over who they are willing to lend to since the pandemic, moving to protect themselves from the risk of borrowers losing their job or struggling financially. This makes it even more important than usual to present yourself to mortgage lenders in the best possible light.
Key to this is preparation, including finding all the paperwork that lenders are likely to require - this could include employment records, proof of income, tax returns, bank statements, debt obligations and identity forms. Amid greater lender scrutiny, it is also essential that your credit score is as polished as it can be - consider the help available from the best credit repair services if you need.
Importantly, however, remember to shop around using comparison tools like LendingTree before you make your final choice to make sure you are getting the best mortgage deal that you can. Interest rates might be lower than they've ever been, but some mortgage lenders will still charge more than others. With monthly mortgage payments usually accounting for a substantial portion of worker's paychecks, ensuring your payments are as small as possible is essential.
---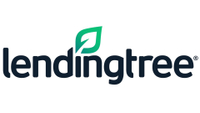 Compare mortgage rates today
If you're thinking about buying a new home, or refinancing your existing mortgage, LendingTree is the online marketplace where lenders will come to you.