With the novel coronavirus keeping millions of people at home, indoors, and with ever-shortening list of hobbies to keep themselves busy, many parents are wondering how to keep kids both entertained and learning. With schools having moved to an online format, there's not telling how a child, regardless of age, is coping with the change. That means keeping track of their mental well-being, their physical health, and their ability to learn from home - all without being able to spend much time outside or with other people.
Thankfully, a number of companies have been trying to do their part to keep people of all ages busy by offering discounts and extended trial offers for their services. ABCmouse, a popular learning program for kids between the ages of 2 and 8, has previously offered up its software for free for 30 days. Now, the company has announced that it has taken its popular book series 'Search and Explore' and has turned it into a show.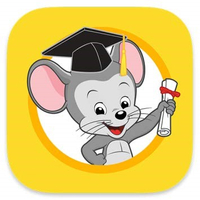 Try ABCmouse FREE for 30 days + get 49% off annual subscription
The ABCmouse learning program focuses on teaching kids aged 2 to 8 math, reading, art, and so much more. It's fun and entertaining, and your kids will enjoy learning the programs hundreds of lessons. Get ABCmouse for free for 30 days, then get nearly half off the annual subscription price.
How to watch ABCmouse's new show
ABCmouse's new show, 'Search and Explore,' takes its name from the popular book series of the same name, also from ABCmouse. Each episode is 12 minutes and is free to stream on Tubi (which is free to use and sign up for, too).
The series will touch on everything from math to literacy to even engineering. You can watch for the first 8 episodes on Tubi Kids now and follow the globe-trotting adventures of ABC Mouse and his best friends, 1•2•3 and Do-Re-Mi.
Parents, need something to keep yourselves occupied while the kids are busy watching and learning with ABCmouse? Check out the best Spanish learning software and apps or the best piano apps for some great deals and savings. Not only will they help you pass the time in a productive way, but they can also boost your mental health by helping you discover a new hobby.