Finding the best homeowners insurance can protect your home and belongings against the unforeseen, safeguarding your property and giving essential financial coverage. Good homeowners insurance will always offer protection in the event your possessions are lost or damaged, and so need fixing or replacing, and can also prove invaluable should your property be burgled or damaged through a natural event, ensuring you don't lose out financially during an already difficult time. The top-rated homeowners insurance will also provide cover in situations where you find yourself financially liable following an accident in your home.
Deciding on the kind of policy you need will be your first consideration. For many, an HO-3 policy will be sufficient – such policies will usually cover a main residence and any associated fences, garages, pools and belongings, together with financial liability coverage. An "open perils" policy will typically protect your home's structure from almost all risks, while possessions will normally fall under a "named perils" policy, and be protected in accordance with the specific policy details.
As with most insurance policies, the more comprehensive the coverage, the more expensive the premiums are likely to be. Other aspects that may affect the quotes you receive can include your neighborhood, the size of your property and the value of its contents - if your home is particularly liable to flooding or tornado risk, you can expect a higher price accordingly. Yet there are ways you can secure discounts, with some homeowners insurance companies offering lower prices if you take out both homeowners and auto insurance (opens in new tab) with them.
The best homeowners insurance will always be based on your own personal requirements, but our overview of the top-rated companies to suit a range of circumstances can provide a great starting point. From there, you're free to compare homeowners insurance quotes online, which can be one of the best ways to strike the right balance between cost and coverage – and with trusted homeowners insurance companies on your side, you can be confident that you're prepared for every eventuality.
---
1. Amica Mutual: Best homeowners insurance overall
Why you can trust Top Ten Reviews Our expert reviewers spend hours testing and comparing products and services so you can choose the best for you. Find out more about how we test.
When it comes to the best homeowners insurance company overall, there are no surprises at all. Not only does Amica offer a top tier product, it is backed by the best customer service in the sector as well. Don't just take our word for it, though - the consumers who respond to the JD Power Home Insurance (opens in new tab) survey recognize Amica with top marks year after year, and for 18 consecutive years to be precise.
In the latest survey, Amica achieved five stars almost across the board, taking the award for top provider once again. There are no big secrets to its success, with Amica consistently punching above its weight in terms of customer satisfaction, but then also serving up products that offer good basic cover and a decent selection of add-ons and discounts to boot. The website and app can both appear a little basic, and there are products available in the wider market that could be deemed better and cheaper too. However, where Amica won't be beaten is in the way it interacts with customers in a way that keeps them informed, reassured, and coming back for more.
2. Erie Insurance: Best homeowners insurance for basic insurance
It says much about Erie Insurance that it offers basic homeowners insurance cover that is peerless within the market overall and then ranks almost as highly as Amica when it comes to customer satisfaction too. Also in its favor are the excellent range of add-ons if the basic cover is not enough, and the discounts that are available too. Notably, Erie's personal property cover imposes fewer exclusions than equivalent cover from many competitors, while its coverage for 'hard to replace' items (such as property deeds and passports) is more comprehensive than most too.
However, where Erie does fall down is in its limited geographical presence - it is only currently available in 12 states and the District of Columbia, and this is the main reason that keeps it from challenging for top spot. That said, we still consider Erie to be the best for standard cover overall, and make special note of what it calls "guaranteed replacement cost", which means it won't subtract a wear and tear estimate from your payout, even if you have to rebuild your entire home.
3. State Farm: Best homeowners insurance for agent network
Insuring around one in five U.S. homes, State Farm is the biggest player in the homeowners insurance market. As a result of its size, State Farm boasts a huge network of agents, meaning you're always likely to be able to talk to someone in person. On top of that, it also has a financial strength rating of A++, which means it is never going to have trouble fulfilling its obligations to customers.
The sheer scale of the insurer also means State Farm has plenty of money to invest into great online resources, while it also delivers a decent mobile app. The website's Simple Insights section is an invaluable source of information on all things property related too.
According to the latest annual JD Power Home Insurance survey, customer satisfaction at State Farm is good, at four out of five stars, but nevertheless below the marks that are bestowed on Amica and Erie. It's also worth noting that State Farm perhaps offers fewer add-ons than are available from some its competitors. However, if your homeowners insurance needs are relatively standard, and you want a readily available and reliable solution, State Farm will prove a very good option.
4. Allstate: Best homeowners insurance for online tools
Available across the U.S. and doing the basics extremely well, Allstate is an excellent option for home buyers looking for their first insurance package. A wide agent network and comprehensive range of support resources means first-time buyers should always be able to find the support that they need. Standing out in particular is Allstate's online offering, including the GoodHome tool, which provides personalized tips for specific locations, and the Digital Locker app, where you can store photos of your possessions in a cloud-based inventory.
The only thing about Allstate that is less-than-stellar is the customer satisfaction scores that it receives, with three out of five stars in the JD Power Home Insurance survey far from disastrous, but not exactly outstanding either. That said, Allstate remains an excellent one-stop-shop for most homeowners insurance needs, and if you're fond of online tools, then there's plenty to pique your interest here too.
5. Nationwide: Best homeowners insurance for unique features
If you're looking for homeowners insurance that offers something a little bit different, Nationwide plays host to probably the widest range of features and discounts on the market. For instance, what is known as ordnance or law coverage means if your roof, plumbing or electrical system is badly damaged, Nationwide won't just pay for like-for-like replacements, but may help you upgrade your infrastructure to meet current building codes and safety standards. And as well as the usual concessions, Nationwide offers options such as a roof rating discount and a discount for living in a gated community.
Where Nationwide falls down slightly is in terms of customer satisfaction, with ratings distinctly average at best, while there are cheaper homeowners insurance options around. However, for the range of features and discounts it offers alone, Nationwide is certainly worth considering, and in offering a wider range of financial services, it will appeal to those who like to manage all their money affairs in one place.
6. Liberty Mutual: Best homeowners insurance for innovations
A familiar name with a significant chunk of the homeowners insurance market means Liberty Mutual will be on most shortlists when it comes to seeking protection for your home. In its favor, Liberty Mutual has an excellent online platform and offers features such as cover for personal belongings as standard - your living expenses will also be covered if you can't reside in your home while damages are being repaired.
There is a wide range of discounts available too, but what really captures the attention is the more innovative things that Liberty Mutual has to offer. Of particular is its inflation protection endorsement, which guards against rises in the prices of building costs and materials, should those services ever be needed.
Letting Liberty Mutual down is its customer satisfaction ratings, which dip below average, with price and company interactions garnering the least favorable responses. Nevertheless, Liberty Mutual continues to be trusted by large numbers of home owners, the website is clean and easy-to-use, and there are, of course, the innovative extras to consider too.
7. Travelers: Best homeowners insurance for green homes
If the environment is something you like to consider when it comes to your finances, Travelers is likely to be the homeowners insurance company for you. A relatively standard, but nonetheless comprehensive, range of features and add-ons is elevated by a couple of major green innovations. Of particular note, you can save up to 5% with Travelers if your home is already certified a "green home" by the Leadership Energy and Environmental Design (LEED) organization, while at the same time, Travelers offers green home coverage, meaning it will help repair, replace or rebuild with green materials if you need to file a claim.
On the downside, Travelers is another insurer that suffers from average customer satisfaction scores, with issues often being identified with policy offerings and billing. However, Travelers also does a lot of things reasonably well - including a good basic policy, a decent selection of discounts, and a well-considered website - and so will likely always be your first port of call if social responsibility is your priority.
When it comes to finding the best homeowners insurance, you shouldn't necessarily discount any home provider based on one snapshot - they might have exactly the right cover for you, and your experience with the company may be exemplary.
It is always best to collect a number of quotes before coming to a final decision, and definitely take your time and do your homework. Damage to your home is not as unlikely as you might think. Freak storms may be unheard of in your neck of the woods, but backed up sewers aren't. Read the small print, talk to an agent if necessary, and make sure that the things that are precious to you are fully covered, just in case the unthinkable happens.
How much does homeowners insurance cost?
The cost of homeowners insurance is difficult to nail down without considering the following variables:
Your personal consumer report, including your insurance-credit score and claims history
Age and size of home
Construction material and quality of build
Roof material and age of roof
Proximity to risk (earthquakes, tornadoes, hurricanes and forest fires)
Geographical considerations
Eligibility for discounts
According to the Insurance Information Institute (opens in new tab), the average countrywide premium for homeowners insurance is $1,211 per year, the equivalent of around $101 per month. However, premiums vary widely based on the above variables, and more. Insurance providers may even consider seemingly mundane details, such as how close your home is to the nearest fire hydrant, in determining costs.
The same report notes how homeowners insurance costs can differ based on location and risk factors. For example, the report cites Louisiana as having the highest premiums, with an average of $1,968 per year, due to its common risk of hurricane damage. Conversely, Oregon has the lowest average premium, at $677 per year, in part because of its relatively low proximity to risk and generally lower property values, which affects the reconstruction costs.
What does homeowners insurance cover?
The homeowners insurance policies of every provider vary a little in how they cover various hazards, risks and more. However, most homeowners insurance policies cover the following:
Dwelling
Protects your home and structures attached to your home, such as the garage, decks and patios, from damage from a wide variety of hazards like fire and smoke, wind, hail, explosions, theft, vandalism, falling objects, water damage and more.
Other Structures
Similar to the dwelling protection, other structures on your property are protected as well. This includes fences, separate garages, car ports, pools and more.
Reconstruction Value
Every policy has a valuation of the reconstruction costs of your home. If your house burns down, this is the cost of the payout to build another home. Most quoting tools spend the most time calculating this value. The quoted value isn't equal to what you paid when you purchased the house; instead it's based on the current local construction and property costs – the cost of replacement. Some providers may even require a specialist to come to your home for an appraisal.
Personal Property
The policy reimburses you for the loss of personal property, up to the value set in your policy. You can usually raise or lower this coverage to fit your estimated cost to replace items, but this affects the premium. Also, you should read what isn't protected in this policy. Don't assume everything you own is covered. Some providers, for example, don't include art or musical instruments in this policy but require you to add such coverage separately.
Loss of Use
If your home becomes uninhabitable, the policy pays for you to live elsewhere while the home is being repaired.
Personal Liability
If someone gets hurt on your property, this pays for the legal fees if you are sued for damages and found responsible.
Medical Payments
If someone is hurt on your property or hurt by a pet, this coverage pays for their medical bills.
What does homeowners insurance not cover?
Standard homeowners insurance policies protect your home from damage caused by natural hazards, like fire, wind, lightning and falling options like trees and hail, but you can't assume it covers damage from everything.
Flood Insurance
If you live in an area with a flood risk greater than 1 percent, your mortgage lender is federally required to have the property insured. In other words, your bank requires you to buy flood insurance, either from the National Flood Insurance Program or through your insurance provider. If the risk is less than 1 percent, but there is still a probability of flooding, coverage isn't required, but it is strongly recommended, and some lenders still require it.
Earthquake Insurance
Earthquake coverage is usually purchased as an endorsement to your homeowners insurance. This means you don't purchase it separately as you do with flood insurance, but it's added to your existing policy. Adding this coverage is completely optional, though your mortgage lender may require it if you live in a high-risk area. That said, the NAIC estimates 90 percent of the population lives in an area where earthquakes pose some risk, though some areas like California are at a much higher risk.
Business Usage
If you use your home for business purposes, even if you just use one room for an office, a standard policy doesn't protect any items related to your business usage – laptops, computers, monitors and other business-related items. You'll need to purchase additional coverage for business usage. In addition, if you run a daycare in your home, you're required to purchase more liability coverage in addition to business insurance coverage.
Are you required to have homeowners insurance?
Generally speaking, if you take out a mortgage to buy your home, you are required to buy homeowners insurance. From the vantage point of a lender, it's a risk to lend you such a large chunk of money. This insurance, simply put, is the lender's way to safeguard its financial investment.
Homeowners insurance is most commonly lumped together with your mortgage payment and other fees, such as property taxes, though in certain cases it may be separate. Even if your lender doesn't outright mention requiring insurance, it doesn't mean you're off the hook. If you plan on buying a house, call up a few local insurance agencies to get estimates. It's best to get this done as soon as possible.
Also, keep in mind that if your policy lapses or you end up without coverage for any reason, your lender may issue a force-placed policy on you. This can even happen if your lender decides the insurance you purchased is not enough. Force-placed policies, also called lender-placed insurance, are much more expensive since you are seen as high risk to the the lender.
Compare Dental Insurance with Assurance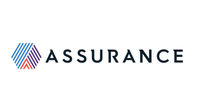 (opens in new tab)
Get quotes from Assurance (opens in new tab)
Homeowners insurance can cover you for damage to your home and belonging, as well as personal liability. Finding the right insurer is important, and that's where Assurance can help, by gathering quotes from home insurers in your area.