The best payday loans online can provide a short-term cash injection, offering the funds you need quickly and simply. The nature of these loans – namely, that they can be applied for with no credit check – makes them ideal for those with bad credit, but therein also lies the risk, as there's the potential for them to make debt problems worse.
Payday loans are designed to be repaid over a short timeframe, though the ability for them to be rolled over means it's easy to be sucked even further into the cycle of debt. The fees and high interest rates charged by even the most reliable of lenders can add to the potential issues, with such loans posing a significant risk to your credit score if not managed effectively.
For these reasons, it's vital to make sure that you've sought other means of finance before going down this route. The best personal loans, for example, will offer a far more affordable solution, and if you're concerned that a poor credit rating will hold you back, it could be worth speaking to the best credit repair services first.
Though given that payday loans could be the most appropriate option for some, below we've highlighted the very best payday loans online from the most reputable lenders, which could offer the solution that you're looking for. Just be certain that you can manage the loan effectively and absolutely never miss a repayment, to ensure you're not left with bad credit as a result.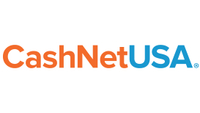 (opens in new tab)
Find a payday loan fast at CashNetUSA (opens in new tab)
If you have a financial gap that only a payday loan can bridge, CashNetUSA is our top payday loan choice overall and will deliver the funds that you need faster than anyone else.
Further reminders on payday loans
We've said it above but it bears repeating – payday loans pose a significant risk to your finances, so much so that a growing number of states are restricting and even criminalizing them, so it's vital to make sure you're aware of the potential consequences of taking out such a loan, particularly if the perk of approval with no credit check is what appeals the most.
All of the products listed below meet the required state regulations and the products are the most reliable we've found, but that doesn't mean they should be seen as an easy way out of debt. Rather, they have the potential to make your situation worse, so if you're struggling, make sure to consider better alternatives to payday loans instead.
---
1. CashNetUSA: Best payday loans online overall
Why you can trust Top Ten Reviews Our expert reviewers spend hours testing and comparing products and services so you can choose the best for you. Find out more about how we test.
(opens in new tab)
If you're looking for a single installment loan, and are comfortable with relatively short terms, CashNetUSA is an excellent choice. The company has been in business since 2004 and is one of the more reputable payday loan lenders, operating in 30 states, and offering loans to customers with low credit scores.
CashNetUSA is good for anyone looking to borrow a little more, with amounts ranging from $100-$3,000 in single installment amounts. It's worth noting that some states impose a cap on how much you can actually borrow, so it won't quite be $3,000 for some people - however, borrowing this much at high rates isn't advised anyway.
CashNetUSA's rates fall into line with industry averages, and it has a very quick process for approvals and delivery of funds to customer accounts, sometimes within the same business day. It also has resources to help borrowers that find themselves trapped in a cycle of debt, with access to online savings programs via its commercial partners, and a wealth of financial education modules that aim to help all of its customers.
---
2. Check Into Cash: Best payday loans application process
(opens in new tab)
One of the more established payday loan lenders, Check Into Cash operates smaller loan amounts and deals directly with customers for their cash needs. You'll probably also know that in addition to its online business, Check Into Cash has more than 650 physical stores across the U.S., so you can visit them personally if you prefer to do that. The stores also offer check cashing too, which is a neat bonus.
Typically, you'll borrow from Check Into Cash for smaller loan amounts that cover unexpected expenses - larger than normal bills, extra food shopping, and any seasonal costs (maybe you underestimated your taxes this year?). Typically, you can borrow up to $1,000, although new customers are capped at a $750 limit until they've proven their ability to make repayments on time.
Check Into Cash is a relatively well-known brand and the large number of physical storefronts is reassuring to many customers. Its rates fall well in line with industry averages, and funds can be made available immediately for customers applying for payday loans in person. It is as reputable as any of the major names in the industry, backed up with a clear commitment to best practices and ethical behavior.
---
3. Check 'n Go: Best payday loans online for competitive rates
(opens in new tab)
Check 'n Go began as physical stores before branching out into online loans as the internet became more widespread. Check 'n Go is operational in 27 states across the US, with well over 1,000 physical storefronts, making it a good option for people who want to deal with the lenders in person. Online applications are available in 16 states.
First-time customers at Check 'n Go can apply to borrow from between $300 to $3,000 for one month, though some states have a lower maximum loan amount and customers should check this information before they apply.
On the face of things, Check 'n Go is a fairly average loan company with industry average rates and practices. It is represented in a good number of states, but by far their biggest advantage is its sheer number of physical storefronts. Many customers with low credit prefer to deal with their loan managers in person, and this also means that funds can be delivered into a potential customer's checking account faster than over the phone or via an online application.
Check 'n Go has a good rating with the BBB and Trustpilot, and its membership of the CFSA is a positive sign.
---
4. Oportun: Best payday loans online for resources
(opens in new tab)
Oportun has issued over 3.8 million loans since it began trading in 2005. The company states that it only lends responsibly, meaning that the customers' ability to make repayments is strongly considered before a loan is made. It claims to offer affordable repayment plans and accept payments in multiple forms, as well as promoting civilized customer service and not hiding any fees. It also offers pathways to improved credit scores via on-time payments and the like.
In terms of interest rates and customer service, Oportun is relatively straightforward and easy to deal with. As a company it espouses only giving loans to those that can afford the repayments and it looks to have policies in place (such as proof of income) to help make this a reality. Its financial education and management resources are free and available to all potential customers and it works with nationwide credit bureaus to help customers with no or very low credit ratings to establish a more advantageous position for the future.
---
5. Rise Credit: Best payday loans online for building credit scores
(opens in new tab)
Rise Credit states that it looks to work with customers to make repayments affordable and avoid some of the more predatory and exploitative practices of the payday loans industry in general.
Having been in business since 2014, Rise Credit provides loans ranging in size from $500 to $5,000, and operates in 28 states across the U.S.
Rise Credit is a relatively ethical loan company that backs up its products with plenty of resources to help customers manage their finances. Its rates, while still more expensive than other options outside of payday loans, are competitive and its lack of prepayment penalties and pathways to better credit scores are definitely a plus. Key to getting the most from Rise Credit is to follow its rate reduction program and using the educational resources on offer.
---
6. LendUp: Best payday loans online for small loans
(opens in new tab)
If you're looking for a smaller loan, either for a single payment or with installments, then LendUp is the best option here. It specializes in these smaller loans to cover things like household bills, food, or other everyday expenses the average American will come up against. Founded in 2011, it's a modern company with some attractive rates and excellent additional benefits, and it will help you improve your credit rating and manage any debt you have, which is a neat little extra.
If you borrow payday loans regularly, LendUp does incentivize repeat business by offering regular customers lower rates. Not only does this bring in repeat business, but it also helps out those who need to borrow the most and are struggling to make ends meet on a regular basis. If you are a regular customer and make repayments on time, you'll be rewarded by free admission to LendUp's financial management and education courses, that will help you get better with money.
What's more, LendUp will not trap customers with 'rollover loans', meaning that you're less likely to get into the debt cycle that less ethical lenders may encourage. Customer services are good here too, and you should be able to have all questions about your loan answered promptly.
---
What is a payday loan?
We've all seen them advertised - payday loans seem to be increasingly popular and a quick way to raise money to cover an emergency or see us through to the next pay check. But what exactly distinguishes them from other forms of borrowing money?
To begin with, payday loans are usually for relatively small amounts. Many loan companies start their loans at $50, but it's typical for people to borrow a few hundred dollars - each state has a maximum amount for this type of loan, more of which later. Secondly, they are expensive. They are usually due to be paid back in one lump sum at the end of either two weeks or a month, and compared to borrowing a larger amount over a longer period of time, the interest rates are very high - often between 100% and 700% Annual Percentage Rate (APR). This is an incredibly expensive option when it comes to borrowing money.
The upshot for many people is that they are available to customers who may not have a high credit rating, and indeed some payday loan companies lend money to customers who do not have any credit rating at all. Usually, all that's needed is identification, proof of income and a checking account. Sometimes even the first two things are enough to secure a loan.
These loans are marketed differently around the country, but if you're looking at a cash advance, deferred deposit, deferred presentment, or credit access then you're basically taking out a payday loan.
Payday loans: How do they work
However a customer is applying, the decision to approve (or decline) is usually a fast one. Once proof of income and identification have been established, it's usually just a matter of minutes before the decision comes through.
If approved, the customer will then authorize the lender to withdraw money from their checking account once the loan period is over, or hand them a post-dated signed check. Again, the repayment period is usually either two weeks or one month.
The amount a customer can borrow will be subject to two factors - how much the lender sees fit to lend without incurring a huge amount of risk and the maximum loan limits set by each state. In most states, a customer can usually take out a payday loan for anything between $50 and $1,000. Once the paperwork is in order, the money will be transferred to the customer, typically electronically into their checking account. This can take a matter of hours (it is usually much faster if the payday loan is applied for in person at a physical store) or sometimes up to two business days.
Payday loans: Cost averages
This is by far the most important issue to consider when thinking about taking out a short-term loan. As stated, payday loans are issued more easily than many other types of loan (mortgages, etc), but the stipulation is that the money comes at a much higher price.
It's very unwise to arrange a payday loan as a first option, and much better to explore all the other ways to raise money before applying for one. Interest rates vary according to personal circumstances and the amount borrowed, but on average, each $100 borrowed from a payday loan company will cost between $15 at the low end and $35 at the higher end (sometimes even much higher than this at less reputable companies).
To break that down, if a customer borrows $100 for two weeks and the charge is $15, that works out at 390% APR. Recent studies put the average cost of borrowing $100 for two weeks at $23.50, which is a very expensive 610% APR.
In an emergency, and if no other possibilities present themselves, this may look like an acceptable price to pay, but customers must be very careful not to trap themselves into a cycle of debt, where they repeatedly borrow more to pay off the fees of a previous loan.
Payday loans and credit ratings
Payday loans are an attractive proposition to people with very bad credit or perhaps no credit rating at all. Most (though not all) payday loan companies do not check the credit history of the customer, so simply applying for or taking out a payday loan will not usually affect an individual's credit rating.
Some payday loan companies have schemes where if a customer makes on-time payments, they report this to the credit rating companies so customers can slowly build up better credit (again, this is a risky and expensive way to do this). The downside of course is that if there are missed payments or a customer defaults on a loan, this information also gets reported.
What happens with non-payments?
If a customer fails to make the repayments that were agreed upon, the company will still try and recoup that cash. They will likely work with the customer at first, breaking down installments into smaller chunks or rolling over the loan, but these practices almost always incur extra fees or administration charges so it's hard for struggling customers to get back on track.
In extreme cases, payday loan lenders will sell the loan to a collection agency, who may be much less understanding about an individual's circumstances. Court judgments and the like can follow. In short, if you really do have to take out a payday loan, be very sure that the repayments are within your means in the immediate future, as not paying can again drag a person into a cycle of debt that is very hard to escape.
Can installment loans carry extra costs?
A payday loan is typically for a small amount, usually a couple hundred dollars at most, with a high interest rate. If you need a larger amount of money, up to several thousand dollars, an installment loan is an option worth looking into.
Installment loans differ from payday loans by having longer terms and regular payments. With a payday loan, the entire amount comes due at the end of a set period, usually two weeks to a month. Installment loans have high rates – not as high as payday loans but higher than a personal loan or a credit card. Also, like payday loans, there's no credit check or collateral required to apply.
A report published by The Pew Charitable Trust considers installment loans and how state laws impact them. Like payday loans, each state regulates installment loans differently, though installment loans tend to be less strictly regulated than payday loans.
Pew found that installment loans are about three or four times less expensive than payday or title loans. Often, an installment loan will have payments that are 5 percent or less of the borrower's monthly income.
This report identified two ways lenders add costs onto installment loans. The first is by adding credit insurance, which can cost up to a third of the loan amount. This is financed into the loans, increasing your monthly payments. Credit insurance ensures the lender is paid if you become ill, injured or otherwise unable to make payments.
Another way lenders increase the amount you pay on installment loans is by adding origination or acquisition fees. This fee is usually a flat dollar amount added at the beginning of the loan. The Pew study saw origination fees that range from 1 to 46 percent of the loan amount. Origination fees vary from state to state, but lenders charge the maximum allowable in each state.
When getting an installment loan, keep in mind that credit insurance and upfront fees affect the actual APR you pay, making it higher than the APR the lender quotes you.
Does where I live affect my payday loan?
Every state regulates payday loans differently. In some states, including Georgia, they are banned outright. In other states, interest rates are capped to such an extent that they are essentially banned. In total, 18 states ban payday loans. Other states, such as Oregon, have some restrictions in place, but payday lenders still operate in them. Payday loans come with few restrictions in 32 states. Any restrictions in these states tend to focus on the maximum number of loans someone can take out and not on rates.
State laws do change though. In 2016, South Dakota passed (opens in new tab) a ballot initiative that capped interest rates on payday loans at 36% where there had previously been no restrictions, while Colorado set the same limit (opens in new tab) on rate in 2018, as did Nebraska (opens in new tab) in 2020, and Illinois in 2021.
Beware of lenders that try to skirt these laws. For example, many set up on Native American tribal (opens in new tab) land to get around state laws. We also noticed some online lenders are based outside the U.S. and offer uniformly high rates no matter where you live.
A good rule of thumb is to see if a payday lender's website lists individual states. If there's a flat rate no matter where you live, stay away.
What are the main payday loan requirements?
Payday loans have fewer requirements than other types of loans, with the following being the most basic:
Meet the minimum age requirement (18 in most states)
Have an open and valid checking account
Provide proof of income (usually a pay stub, but other documents may be accepted)
Have a valid phone number
If you apply online, the requirements may be slightly different. For example, you need to provide a checking account and a Social Security number. Some payday lenders will not lend to you if you're currently filing for bankruptcy.
There's no credit check or any minimum credit score requirement. Unlike other types of loans, the rates are flat and don't change based on your income or other factors. The biggest factor in determining how much you pay in fees on your payday loan is the state you live in.
How quickly you receive your money depends on if you apply online or in person. If you apply at a store, you get your money right then and there. If you apply online, you have to wait between one and two business days to get your money. As such, if you need money immediately, it may be better to apply at a store.
Should you roll over your payday loan?
Payday loans are meant to give you access to money short term, until you get your next paycheck. Reasons for getting a payday loan range from unexpected expenses to working irregular hours at your job. But more often than you'd think, these loans don't get paid off after two weeks and need to be rolled over into another loan. If you can, avoid doing this – it can result in you being stuck in a cycle of debt, and you'll end up paying much more in fees than the amount you borrowed.
According to the CFB, more than 80 percent of payday loans are rolled over. When you roll over a loan, you pay the finance charge and have another two weeks to pay back the initial amount. For example, if you take out $200 with a $40 charge, you'd normally pay $240 at the end of a two-week period. If you can't pay it all back, you pay the $40 and rollover the $200 while also taking on another $40 finance charge. If you pay that loan back, you end up paying a total of $280.
You can see how rolling over loans can lead to you paying much more than you initially borrowed. If you're considering a payday loan but are worried about being able to pay it back, look into an installment loan. These tend to have smaller payments spread out over a longer time period. You can also work on improving your credit to become eligible for personal loans or credit cards, which have lower rates and monthly minimum payments.
What is the statute of limitations on payday loans
The statute of limitations is the amount of time you're legally liable for your debt. This varies from state to state, and in some cases, it applies to payday loans differently than other types of debt. Typically, the statute of limitations begins when your payments become delinquent, not when you sign the initial contract.
Don't take your debts having a statute of limitations as an invitation to default. It's just a time limit on how long a lender or collection agency has to collect your debt. This can range from six to 10 years. If you do default, the lender can still attempt to collect or sell to a collection agency.
One drawback to payday loans is you give the lender access to your bank account. If you do default, the lender will make automatic withdrawals from your bank, which can lead to overdraft fees and affect your credit.
If you do become delinquent on your payday loan and it does go to collection, it's important to know your rights. Despite any threats, you cannot go to jail for unpaid debt, but the lender or collection agency can sue you. Just because your debt has an ostensible expiration date doesn't mean you can wait it out. If you're having trouble meet your payments, contact the lender to see if you can work out a payment plan or alternative arrangement.