With one of the best water heaters, you'll be able to get on with your day worry-free. It's key to get a reliable water heater, especially as we head into cooler months. Whether it's the best electric water heater or gas water heater, you'll want it to be as energy-efficient as possible too.
When choosing one of the best water heaters, the first dilemma will likely be: gas or electric? Both have their upsides and downsides. While a gas water heater will keep going in the event of a power outage, they cost more upfront. However, while electric water heaters might be cheaper, to begin with, you're likely to part with more money in the long haul powering them.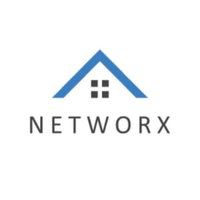 (opens in new tab)
Find local installers and trusted plumbers to help install the best water heaters at Networx.com (opens in new tab). Simply enter your zip code to find experienced professionals in your area.
Rheem water heaters also have smart features that are handy to keep a watchful eye on your temperature from your phone. However, design-wise, one of the main things you'll want to keep an eye on when selecting the best electric water heater or gas water heater is its capacity. An Energy Star certification and great warranty are an added benefit too.
If you don't have much space to spare, you might want to take a look at the best tankless water heaters (opens in new tab) too.
Best water heaters
Why you can trust Top Ten Reviews Our expert reviewers spend hours testing and comparing products and services so you can choose the best for you. Find out more about how we test.
We've rounded up the best water heaters available to help you find the right fit for you and your family. Whether you want a heater with all the bells and whistles, or you're simply looking for a base model for an excellent price, we've got a great option for you below.
Best water heaters
If you're looking for a cheap, mid-level water heater brand, then Rheem is a great choice, featuring gas, electric, tankless, solar and hybrid options. We looked at the Rheem Gladiator Water Heater as a reference point for this guide, which features a 12-year warranty on this Energy Star rated heater. This will give you ultimate peace of mind, as you'll know that you can get a replacement if anything goes wrong. This heater can also be controlled and monitored via the included EcoNet Wi-Fi kit and smartphone app.
If there is a leak or any other problems, the device will notify you via the EcoNet system and will automatically turn off if any dangerous complications occur, such as a build-up of flammable vapors. For those who prefer a hands-off approach, you'll be happy to learnt that you'll never need to change or clean this water heater's filter, as it's actually designed to operate without one.
---
With its huge 80-gallon tank, the Westinghouse Electric Light Duty Water Heater is perfect for families that regularly need to access plenty of hot water and don't want to wait for ages for it to warm up.
This water heater's stainless steel design means that it's actually a much lighter option than others of the same size, and will not build up limescale as much as other heaters. This means that it should last much longer than other offerings. Meanwhile, the temperature can easily be controlled with the adjustable thermostat on the side, so that you can always make sure that your house is at the perfect temperature for you and your family.
However, these features means that this particular water heater is on the pricier side, costing over $1,000. However, to ease the sting to your purse strings, it does come with a lifetime warranty.
---
The Rheem Performance Platinum Smart Electric Water Heater is the best electric water heater in our guide. Both quiet and efficient, this water heater comes with a 10-year warranty to give you peace of mind when purchasing it. It uses a hybrid pump, making it more efficient than regular electric water heaters. Plus, it's also a smart water heater, so it will send notifications to your phone if a leak or other problems are detected.
A great choice for a home of up to five occupants, this water heater can handle four back-to-back showers and water usage from three separate bathrooms – particularly useful for those with a large family that often gets ready at the same time.
This water heater also has a smart High Demand mode for when you need plenty of hot water, and it even has a Vacation Mode to save energy (and money) for when you go away. After installing the compatible app, you will receive regular service notifications so that you can keep your tank in good condition for as long as possible, helping the lifespan of the water heater overall.
---
The A.O Smith Signature Gas Water Heater is the cheapest in our guide for large water heaters, making it a great choice for families that are on a budget. While it might lack the smart features that the other models have, this water heater is still a great option for heating enough water for a family. The few features that it does have are clearly well thought out, with both simplicity and clarity in mind. For the price, you can't ask for much more!
A push-button ignition makes starting up the heater easy, with an LED status indicator to help you keep track of things in case something goes wrong. A renowned and trusted brand, A.O Smith offers a good, reliable water heater for an affordable price.
---
The Bosch Tronic 3000 T ES4 Water Heater can be mounted on a wall or the floor and is great for under sinks. It plugs into a 120V outlet and has a six-year warranty.
This water heater certainly won't provide enough hot water for a whole family showering after each other and it might only have a four-gallon tank, but it is designed to easily heat water in one area. Its short recovery time means you won't have to wait long for hot water.
Its tank is glass-lined, which makes it great for insulation and has a 98% thermal efficiency. For a water heater that can be used with one point-of-use, the Bosch model is a great choice. It's fine to use when one person has a shower for around 10 minutes, or it can be used with a small washing machine.
Buying advice for the best water heaters
Buying a water heater: efficiency ratings
Efficiency standards for gas and electric water heaters are different, but both use the Uniform Energy Factor (UEF) ratings system, where higher scoring units produce more hot water while using less energy.
To earn an Energy Star certification, for example, electric water heaters with tanks up to 55 gallons must have a UEF greater than 2. In contrast, gas water heaters with tanks up to 55 gallons only need a UEF above 0.64 or 0.68, depending on how they use water during the day. Qualifications for tanks over 55 gallons are even higher. Choosing a water heater near or above the Energy Star standards will save money on your utilities, though the most efficient units usually command the highest prices.
Water heater warranties
You might be tempted when shopping around for your water heater to make a decision based on features and price alone. But the importance of a good warranty shouldn't be overlooked, as in a crisis, you'll want to feel reassured you can get your home back up and running again. So, if you don't want to be left without hot water for a long stretch of time, then pay close attention to a model with a strong guarantee.
Typically, water heaters last from eight to 12 years, with their corresponding warranties usually covering six to 12 years. This does have a catch though, as labor warranties only tend to cover one year.
How much do water heaters cost?
On average, you can expect to spend between $700 and $2,000 to get a new water heater installed in your home. Without installation, electric water heaters usually cost between $300 and $700. Similarly, gas water heaters cost between $400 and $1,000. However, a heater's cost depends largely on the water heater brand, tank size and its efficiency rating.
Although it's tempting to open the installation manual and install your new water heater on your own, most homeowners don't have the necessary skills and experience. By choosing a professional installer, you get someone who knows exactly what to do and how to do it correctly and safely. Furthermore, some brands only sell their water heaters through installers. Installers also often have water heater suggestions for your home.
Most plumbers are trained and licensed and have valuable experience, so it's worth the extra cost to have them install your water heater. To find the best plumber in your area, take some time to look at their online customer reviews on Yelp, HomeAdvisor, Angie's List and similar websites.
Installation costs typically include labor, supplies and water heater removal. You can expect to pay between $300 and $500 to have an installer swap out your old water heater for a newer model, though this may increase or decrease based on where you live. However, if you're changing the type of water heater in your home, you can expect to pay up to $1,500, sometimes more, to upgrade your home's electrical or natural gas connections appropriately. Make sure to get quotes from three or four local plumbers in order to find the best price.
Permits & inspections
Most cities and counties require you apply for a permit before you install a water heater in your home. Depending on where you live, the licensed plumber you hire can obtain the necessary permits as part of the installation. However, it's a good idea to double-check with them or your local building department to learn exact permit requirements for your location. This will also help you find out if you need to get the permit yourself or if the contractor does it. When the installation is complete, someone from the organization that issued the permit will inspect the water heater to verify it complies with the building code.
Gas vs electric water heaters: which is right for you?
Installing a new water heater in your home isn't cheap, which is why you're probably taking some time considering how to power your appliance. The first thing to know is that electric heaters are the best option for the environment, and opting for one of these will mean you're making a more sustainable choice for the planet. Electric water heaters are also more efficient, though the cost of electricity bumps the cost of running past gas alternatives. As we've already mentioned, you can also still run your gas heater in a power-out and have one less thing to worry about in a crisis.
Lifetime energy costs
You can estimate your new electric or gas water heater's annual and lifetime energy costs with this calculator from the Federal Energy Management Program (opens in new tab) (FEMP). It also compares your estimates with those of base models, FEMP recommendations and the most efficient models in the industry. This calculator can help you decide if a more efficient model is worth the extra cost over its lifetime.
How many years does a hot water heater last?
When you're spending so much at once for a hot water heater, the question of longevity is a concern. Fortunately, tank style water heaters generally last eight to 12 years on average – depending on if you have hard water in your area and perform regular maintenance to keep the heater running at peak efficiency. We found through our research and discussions with plumbing professionals that you can expect a new water heater to last for about 10 years. Setting aside a little money every year to help offset the cost for when you do have to replace it can help reduce the stress of forking over a chunk of change you weren't expecting to spend.
We also found that many plumbing experts advise installing a hot water filter to help reduce the amount of sediment and minerals that get into your water heater. This extra system could help double the lifespan of your water heater, but we recommend consulting with your local plumber first to find out if it would be worth it in your area.
When should you replace your water heater?
You don't need to be a plumber to figure out that your water heater isn't working properly, but it helps to know the symptoms associated with a broken water heater before you lose hot water entirely.
Look out for any changes in hot water quality, such as brown water or metallic tastes, which may indicate your storage tank is rusting on the inside.
If you experience a sudden decrease in the amount of hot water your heater delivers, or the water never gets completely hot, this could be the result of a bad or old heating element.
A decrease in the volume of water coming through the faucets could indicate a pipe is blocked with sediment, hard water deposits or another object.
If your water heater starts to sound different when heating water, especially if you hear popping and cracking, that could be a problem.
Any time you see water leaking directly from the water heater, something needs to be tightened.
As mentioned earlier in our guide, the average lifespan of a water heater is about 10 years, so anything older than 10 to 15 years is a good candidate for replacement, even if it's still working fine.
Water heater safety
As with any integral household appliance, your water heater needs regular maintenance and care in order to do its job. Insurance companies recommend that homeowners inspect the parts of their water heater at least once a year. Those parts include the ventilation system, pilot light, and the temperature or release valve.
There should be instructions within the manual you received from the manufacturer on the purchase of your heater. If you're in doubt at all, then this manual should help you know exactly how to do a checkup on your appliance. If you can't get the help you need from the manual and need to check the condition of your heater, then you can always call a local plumber to get professional advice.