Citibank is a good all-rounder when it comes to mortgages. In our rundown of the best mortgage lenders, Citibank offers some of the best value-added services, while there's a great selection of loan types to choose from including some of the best mortgage refinance options. A lot like New American Funding and Reali, you have scope for finding a loan type that fits your personal situation. The HomeRun mortgage is designed for first time buyers and asks for a down payment as low as 3%. It also bypasses the need for a mortgage insurance and comes with flexible credit guidelines. Citibank is a full-service banking institution that's available in America, Europe and Africa, so is ideal if you're looking to move abroad or buy in a different country.
Citibank Mortgages review: How does the mortgage and refinance process work
Citibank Mortgages: Key features
Application process: Easy, online, accessible with dedicated homeowner and mortgage and refinancing hotlines
APR: 4.5% 30-year fixed, APR percentages loan dependent
Fees: loan and requirement dependent, may have to pay for mortgage insurance
Calculators, service and support: three different type of mortgage and budget calculators, accessible customer service and support
Manage applications, rates and support online
Application process can't be completed online
Your application with Citibank is swift and simple and very well documented. Once you've completed it, you can track and assess your progress online and manage your documentation from anywhere.
When you first start out, the site includes a comprehensive checklist of everything you'll need to ensure the process moves smoothly from property information to employment and income details.
Once you've started the application and filled in the different points – the site estimates that it will take you around half an hour – you will have to then wait for a Citibank representative to call you.
Citibank Mortgages review: How easy is it to use and find information?
Fee information difficult to find
Mortgage loan options and information accessible and relevant
Citibank has a very well-designed website that makes it easy to find information, locate customer support and provide feedback. For those who are starting out on the loan process, the landing page includes everything you need in one accessible space, from your APR rates to different loan amounts to FAQs.
Those who have already applied for their loan will be able to access their profile directly from this page to find out about their progress or manage their information. You are constantly provided with links and connections to different parts of the site and you can't move for more information about the different loan options and costs. Citibank includes not one, but five, different calculators to help you work out your mortgage. You can choose from the loan amount calculator, mortgage payment calculator, refinance calculator, home affordability calculator and additional payment calculator. They have also included two different home equity loan calculators in there just to add a bit of extra value.
Citibank Mortgages review: Is it transparent, accessible and usable?
Rates, fees and overall costs difficult to find and assess
Prepare your paperwork, you'll need it
Citibank is not open about its fees. A long hunt and plenty of searching reveals very little about what you can expect to pay once your loan has been approved. On top of that, the APR is higher than most competitors which makes this an expensive river to dive into. However, Citi does compensate for this lack of visibility into fees by offering a variety of value-added services. There's the discount and benefits you can expect if you are already a customer of the bank and there's the $500 credit towards your costs, a nice touch that can help you feel less overwhelmed as you read the bottom line. The information on the site is also laid out really well and is as accessible as possible – you can even find videos to talk you through the different mortgage options and considerations.
The customer reviews from Zillow are so good that the bank has put them onto its site. The reviews average around 4.85 stars and mostly praise the bank for its customer service, support and help. This is reflected in the reviews found on Consumer Affairs were almost all of the most recent reviews were four or five stars. These reviews highlighted the customer service, professional help and overall quality of their experiences with the bank. That said, Citibank is not accredited with Consumer Affairs or the Better Business Bureau and some of the reviews were less than glowing. However, for a bank, it has one of the most positive review scores reviewed so far.
Should you choose a Citibank Mortgage?
Citibank offers buyers a nice selection of mortgage and refinance options, a solid base from which to manage all of their finances and plenty of value-added services. The APR is high, the credit score quite demanding, and the lack of visibility into fees quite frustrating. However, the bank does include plenty of helpful calculators, links to information, visible APR breakdowns, details about score calculations, loan types and plenty more. It stands out for its $500 credit for customers, the benefits given to existing customers and the glowing customer reviews.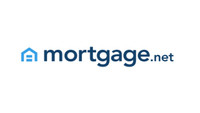 Compare mortgage rates at Mortgage.net
If you're interested in a new mortgage loan from Citibank, or any other lender, visit Mortgage.net to compare quotes and find the best rate for your new mortgage.