Like bitcoin, fracking and hygge, coding is one of those words that we've heard mentioned a lot in recent years. But what exactly is coding and why has it become so popular? In answer to the first question, coding is an area of computer science that involves translating human language into something a machine can understand, enabling it to execute a range of applications. As for why it's increased in popularity – the world is becoming ever more reliant on computers, meaning there's a demand for people with this kind of skill set.
In 2019, the US Bureau of Labor Statistics forecasted that computer-based jobs would see a 22% growth rate over the next 10 years – significantly higher than the 4% predicted for other occupations. As a result of this demand, pay rates have gone through the roof; according to PayScale, the average salary for a software developer is currently $74,000.
So, where can you learn how to code? Most of the websites in our guide to the best online learning platforms 2021 offer coding courses among the hundreds of other subjects they teach. Alternatively, you could try one of the dedicated coding sites, such as the one we're about to explore in this review – Codecademy. Founded in 2011 by two former Columbia University students, it's gone on to become one of the world's most successful tech-based education providers, with more than 45 million registered users. Many of those customers will have been attracted by the fact that Codecademy provides a lot of its learning free of charge (read more about that in the pricing section below). However, collaborations with Amazon and the White House won't have done the company's profile any harm, either.
Want to know more about coding? Read our guide to the most useful coding languages to learn in 2021, and also our full break down of the best coding courses online.
Codecademy review: How does it work?
Whether you're looking to move into a computer-based profession or gain a promotion in your existing one, Codecademy's aim is to improve your chances by helping you build your knowledge. One thing you'll realise very quickly when you start your coding journey is that there isn't one single skill to learn. There's a wide range of computer 'languages', from the more ubiquitous names like HTML, Python and JavaScript, right through to lesser-known types such as Swift, Kotlin and Ruby. And there's also a number of different areas in which coding is used, including Web development, data science and machine learning.
Unless the job you're applying for has given specific details of the skills required, choosing from all of these different options could be a bit of a headache. Happily, though, Codecademy simplifies the process by presenting you with a multiple choice 'quiz', in which you're asked a series of questions based on your character and interests. Once you've answered these, the website will suggest a skill for you to learn, explaining why it might suit your personality, what you can expect from the course and the jobs in which you could use your newly acquired knowledge.
Unlike the Udemy learning platform, where just about anyone can upload courses for users to take, Codecademy's tuition is curated by a team of experts from software and DevOps engineers to data scientists and quality analysts. However, while Pro members will receive a personalized certificate upon completion of most courses, these are not accredited, meaning they are unlikely to be recognized as a bona fide qualification in the same way that a diploma or a degree would.
Codecademy review: How easy is it to navigate?
When you first sign up to the platform, the website presents you with a very engaging journey, with large colorful graphics guiding you through each step. However, after that initial burst of amazingness, Codecademy loses its way a bit – almost like the person who designed the introductory sequence had nothing to do with the core section. On the plus side, the descriptions of the different languages, and the benefits of learning them, are clearly articulated, meaning that even computer-illiterate people can understand what they're all about.
To help you keep track of your learning activity, there's a My Home page, which displays the names of the courses you're currently taking, along with a brief rundown of each course's syllabus – they call it a 'Path' – and a percentage bar to indicate your progress. You can also set your weekly targets here, as well as view details of other courses that Codecademy has recommended for you.
Codecademy review: Course quality
If you're delaying your code-learning adventure because you think it's going to be complicated, don't! Codecademy's approach to teaching is absolutely brilliant. Once you've chosen your course, you'll be presented with a screen that's split into three sections. In the left-hand section, you'll find a list of (very simple) instructions. The middle section is your code editor (where you'll type in your various bits of code), and the right-hand section displays the outcome of your coding.
So, to give you an example, with the HTML course the first instruction is: "In the code editor to the right, type your name in between <h1> and </h1>, then press Run."
In our coding box, the aforementioned <h1> and </h1> were sat there, ready for us to carry out the command. In between them we typed in 'Paul', then hit the Run button. Immediately, the word 'Paul' appeared on its own in the right-hand section. We'd learned our first bit of HTML! That wasn't the end of the exercise, obviously, and there were still another 15 pages to scroll through.
If there's one thing that's going to put you off learning, it's poorly communicated tuition, but Codecademy's clear instructions instantly settle any misgivings you might have, giving you confidence that you can complete the course. If you do happen to get stuck along the way, there's a huge, friendly Codecademy community just waiting to provide assistance. When we visited the 'live chat' section of the site, there were more than 2,500 members online!
Codecademy review: Cost
One of Codecademy's key selling points is that you can take all of its basic courses, and get as much peer support as you need, without paying a dime. However, if you want to take advantage of the platform's advanced teaching tools and resources, including hundreds of additional exercises, practice packs and real-world projects, you'll need a Pro membership. This costs $39.99 if you choose to pay for it on a month-by-month basis, or $239.88 a year if you pay annually. Seeing as the latter option works out at just $19.99 per month, this plan is much more cost-effective for those who plan to stay long-term. If you want to try the Pro package before committing to a payment plan, there's a seven-day free trial available.
How do these prices compare to other learning platforms? Well, Udemy offers over 1,000 free and 10,000 paid-for coding courses, with prices ranging from $18-$25. Shaw Academy's choice is much more limited, though its small selection of computer-based courses are very highly rated by those who've graduated from them. This platform offers four weeks' free membership, after which you'll need to pay $69.99 per month unless you cancel. As for dedicated coding platforms, Treehouse provides expert-led video courses for all skill levels, with membership being free for the first seven days and around $27 per month after.
Codecademy review: Is it worth it?
If you don't already know how to code, now is a great time to board that particular train as companies worldwide are crying out for people with those skills – and offering top whack for their services. The idea of learning something so technical will be daunting for some, but Codecademy makes the process so simple, with a gentle and intuitive approach to teaching.
What makes this platform even more attractive is the fact that the basic courses are entirely free – although you will need to pay for the more advanced content. At times, the user journey can seem convoluted, but once you get going on the actual lessons, you'll be amazed at how quickly your coding skills develop.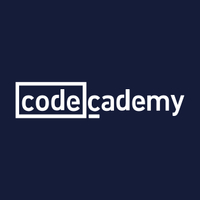 If you're new to coding, then Codecademy can be a great place to start. It offers plenty of free courses that cover the basics of various coding languages – and an upgrade will provide you with advanced teaching tools and resources.