Flagstar Bank provides you with quite an extensive array of mortgage loans and refinance mortgage options, putting it on a par with New American Funding and Reali for variety and scope. Included in their mortgage stable are specialty, construction and renovation loans which aren't that common in the market. As it is a full-service banking institution, you can take advantage of other services they have on offer if you enjoy working with them. It is the fifth largest bank mortgage originator in the country and has branches in Michigan, Indiana, California, Wisconsin and Ohio.
Flagstar Mortgages review: How does the mortgage and refinance process work
Flagstar Mortgages: Key features
Application process: Easy, online, accessible with call center and personalized bookings
APR: 3.723% - 3.9% dependent
Fees: loan and requirement dependent, may have to fork out for mortgage insurance
Calculators, service and support: Personal loan calculator, accessible customer service and support
Manage applications, rates and support online
Plenty of fees to pay
The one thing that does stand out is the sheer quantity of fees you have to pay. The Flagstar Bank costs include a loan origination fee, an underwriting fee and a processing fee, notwithstanding the closing transaction fee, the recording fee and the appraisal fee. It adds up so if you work with this bank, set aside some cash for the fees. Or at least prepare yourself mentally for the blow.
The process of applying for a loan is relatively straightforward and you can manage everything online. If you don't fancy doing it all without some kind of personal contact, then they have phone lines Mon-Sat and a face-to-face meeting scheduling tool. Although, you'd have to be in the right states to enjoy personal contact. The application form is well designed and easy to use and it gives you the option to add in extra information to bolster your application.
Flagstar Mortgages review: How easy is it to use the system and find information
Fiddly to find information
APR information impossible to find
Flagstar Bank is not a winner when it comes to hunting down information such as fees or APRs or costs. Their FAQ does include plenty of information about most relevant points, this is true, but the entire site lacks anything around expected APR rates which is a really frustrating. You will go round and round the houses until you give them a call or complete the application process. That said, information about the other aspects of the process are detailed and informative and a nod should go to the company's use of term specific pages to help you understand more about the costs and terms associated with each loan length and specifications.
Flagstar Bank does list all its loan types on the main mortgage landing page and offers you clear links to find out more information about each one. You can expect to find fixed rate mortgages, adjustable rates, government loans, specialty loans and construction and renovation loans. The latter are a really nice addition and not on offer from many other mortgage providers. You can use these to refinance your home, undergo extensive renovations, build a new home, or create a customized loan product that lets you both construct and finance a home.
Flagstar Mortgages review: Is it transparent, accessible and usable?
Rates, fees and overall costs difficult to find and assess
Prepare your paperwork, you'll need it
Right, if you want to know your APR, fees, costs, fiddly bits of information and rates upfront then this is not the bank for you. To get all this detail you will either need to complete the application or spend time talking to one of their call center agents. It's definitely worth doing because there are a lot of fees linked to a mortgage with Flagstar Bank and you want to be prepared. That said, the site is well designed and the application process is seamless. It is a very accessible platform and easy to use and navigate – it's hard to miss all the Apply Now buttons littered across the page. Something that a few competitors could learn from – nothing worse than hunting down the application button when you've made up your mind.
The customer reviews on Consumer Affairs for Flagstar Bank are mixed, Positive reviews emphasize their helpfulness and customer service while negative ones focus on their fees and payment structures. Like most financial institutions, it's a mixed bag of bona fide rage and customer error but worth reading.
Flagstar Mortgages review: Verdict
Flagstar Bank offers loan packages across all 50 states and is not accredited with the Better Business Bureau. There are a variety of different mortgage and refinance and you will not have much difficulty finding out about how they work or what they offer. The company has developed a robust online service offering which allows you to manage most of your application online. To take out a loan with Flagstar Bank you will need a FICO of 600 and above – the company does say that scores of higher than 620 will offer better options, however – and you can expect to pay a down payment of at least 15% for a jumbo mortgage but standard mortgage amounts vary.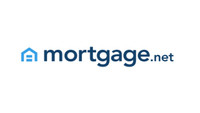 Compare mortgage rates at Mortgage.net
If you're interested in a new mortgage loan via Flagstar, or any other lender, visit Mortgage.net to compare quotes and get the best rates on your next mortgage.