Completing an academic course can give you a real sense of pride – not to mention improved job prospects. But what if you aren't able to physically attend classes due to family commitments, health issues or a lack of transport? That's where the best online learning platforms 2021 come in. All of the entries in our list offer a wide range of courses, enabling you to improve your knowledge in just about any subject you can think of. However, while most of those platforms reward graduates with some kind of certification, only a few hand out genuine qualifications accredited by a university or industry body. One such platform is FutureLearn.
At a glance
1 Most courses priced $40-$65
2 Over 2,400 courses available
3 Plenty of subjects with a career-focus
Founded in 2012, this British initiative is jointly owned by The Open University (Britain's largest academic institution by student number) and SEEK Ltd (an organization that aims to match jobseekers with employment opportunities). FutureLearn works with more than 250 international partners, including a number of esteemed colleges and universities, as well as industry and government bodies.
In 2016, the Financial Times hailed FutureLearn as the first learning platform that enabled students to earn credits towards a top university degree using their tablets and smartphones. This benefit, coupled with the fact that its courses are delivered in five different languages (English, French, Dutch, Spanish and Chinese), has helped FutureLearn to become one of the world's most widely used online learning providers, with more than 12 million registered users.
FutureLearn review: How does it work?
FutureLearn's mission statement is to provide its customers with "career-changing courses led by world-class universities and brands". The term "career-changing" isn't used lightly here – while every online learning platform offers courses that can help you advance in your chosen profession, they don't all come with the same level of accreditation.
All of the courses listed on this site have been curated in collaboration with an esteemed university or professional organization, meaning that graduating from them should, in theory, earn you more recognition from potential employers. Some will even earn you credits towards a degree, if not a complete degree.
FutureLearn's 1,000-plus courses are broken down into four different categories: short courses, ExpertTracks, Microcredentials and degrees. Short courses (4-24 learning hours) are designed to give you an introduction to a specific topic, with the vast majority available on demand. Also accessible on demand, ExpertTracks courses (20-120 learning hours) each comprise a collection of short courses covering a range of vocational skills, and, according to FutureLearn, are "built to make you an expert, fast".
Microcredentials courses (100-150 learning hours) are for those people who want to obtain academic credit. A much more in-depth learning option, these courses tend to be structured around a set schedule and include interaction with a tutor and fellow students.
Finally, there are FutureLearn's degree courses; as with 'traditional' degrees that you study in person, these are much more comprehensive, with lessons and assignments spread out over a longer period (typically three years).
FutureLearn review: How easy is it to navigate?
As with all of the online learning platforms we've reviewed, there are good and bad things about FutureLearn's user journey. Registering for the site couldn't be easier. But there's a bit of an information overload on the homepage, with lots of different dropdown menus, clickable buttons and 'featured courses'.
To make things even more confusing, those featured courses seem rather random and niche: an 'Educational Leadership' course from Coventry University sits alongside a 'Build a Physical Computing Protoype' course from Lancaster University/the Institute of Coding, which, in turn, sits alongside an 'Understanding Depression and Low Mood in Young People' course from the University of Reading.
If someone comes here looking for a bog-standard history or maths diploma, they're not going to know what hit them. After a few minutes, we discovered that you can browse FutureLearn's courses by category (click on Subjects in the menu bar), or look for something using the search bar. But that initial impression was a little... overwhelming.
As for the course categories we mentioned in the previous section, buzz words like ExpertTracks and Microcredentials sound dynamic, but we were confused as to what the difference was – and how the pricing worked – until we eventually found this explanation. Some subjects also aren't covered extensively, such as languages. If this is what you're looking for, check out our guides to the best learn French online apps and websites and the best learn Spanish online courses 2021.
On the plus side, once you've clicked on a course that interests you, you'll be given an exhaustive (yet digestible) rundown of what it's all about. As well as a summary of the course, you'll be told how long it lasts, the amount of studying you'll need to do each week, when it starts (if it's not an on-demand course), who it's developed and accredited by, who the tutor is (in some cases, they'll even provide a short video to introduce themselves), who it's aimed at and what previous experience you'll need (if any).
There will also be graduate ratings and reviews, so that you can read other people's views on the course. It's all very impressive, and will leave you in no doubt whether that particular option is right for you.
FutureLearn review: How good are the courses?
We'll start by saying this: if you visit FutureLearn hoping to find reams of online degree courses, then you're going to be disappointed as the options in that area are a bit thin on the ground. Other platforms like Udemy and Skillshare have a much wider variety of courses available.
As for the quality of the courses that are available, we put that to the test by picking one out at random: a free short course on 'Sustainability: Energy Transition' curated by the University of Canterbury and presented by an American professor. After choosing it, it instantly showed up on our 'Your Learning' page, alongside a note telling us we could access it for another 35 days.
This particular course was spread out over three weeks, with each week comprising a series of short modules. These were made up of articles, discussions and videos. The 'articles' were basically explanations written by the tutor, and on the whole we found them engaging and accessible – it helped that they were presented in a large, easy-to-read font.
For each of the 'discussions', the tutor wrote a brief introduction and then asked us to put forward our opinions in the comments section below. This encouraged a debate with some of the other students on the course, which we found to be interesting – although, with so many people offering different viewpoints, it was easy to become distracted from the 'right' answer.
As for the videos, these tended to last between five and ten minutes, and featured the professor talking to the camera while occasionally using graphs to illustrate her point. The content wasn't radically different to the written materials, but at least they provided a little variety.
Was the course informative? Easy to complete? For the most part, yes. There were a few short sections that went over our head (for example, when the professor started talking about exponential growth formulas!), but we came away feeling a lot more clued up on the topic than we were before we started. And, as mentioned above, if you take a Microcredentials course, you can ask your tutor for help if you get stuck.
Since this was an on-demand course, we were able to dip in and out of it as we pleased (a notification on our Your Learning page kept us informed where we'd got up to). This is a great feature, as it gives you flexibility – especially handy if you live a busy life. Bear in mind, though, that not all of FutureLearn's courses are on-demand, and many have to be taken at set times.
FutureLearn review: How much does it cost?
Most of the major online learning platforms cater for a range of budgets, and FutureLearn is no different. One of the best things about this site is that many of its short courses can be accessed free of charge for a limited period – usually several weeks (note that you'll still be required to register with FutureLearn). If you think you might need longer, you can choose to upgrade a particular course – prices vary from course to course, but expect to pay in the region of $40-$65. This will enable you to access the content for as long as it remains on FutureLearn, and will also buy you a certificate should you complete the course successfully.
But what if you want unrestricted access to several courses? Paying for each one individually could end up costing you a fortune – which is why FutureLearn offers an Unlimited package. This gives you the freedom to take as many courses as you like – with no time limits – for a whole year. And if you complete a course, you'll not only get a certificate, you'll also be able to access the content indefinitely (well, for as long as it remains on the site).
While this option is great for those who have a passion for learning but want the flexibility of being able to study at their own pace, it is expensive at around $275 for the year. If you are planning to go down this route, we recommend having a good browse through the site to ensure that there's enough there to get your money's worth.
ExpertTracks work slightly differently. With these, you can sign up for a seven-day free trial to see if you like the course. If you feel that you want to complete it, you'll need to pay around $50 per month for as long as it takes (this could be several months). You'll receive a certificate for each of the sections you pass, as well as a digital certificate if you pass your final assessment.
After that, prices rise dramatically. Microcredentials can cost hundreds of dollars to complete, while FutureLearn's degree courses can set you back thousands of dollars a year – and if your course is three years long, that's a pretty massive outlay. To be fair, that's the standard price for college or university education these days – but you'll want to make sure that it's the right option for you in the long run.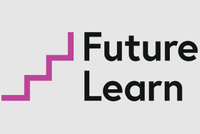 Check out all courses on FutureLearn
Individual courses from this career-focused website start from just $40, but there are plenty of subscription options for learners who are keen to sit on regular classes throughout the year.
Should I book a course with FutureLearn?
If you want to develop your skill set to help further your career, there's nothing at all stopping you from booking a short course with FutureLearn. Most of them are free and you should be able to complete them in the time allocated, without having to upgrade. The cost of upgrading seems quite steep to us, but if you need that extra flexibility – and you like getting certificates to put on your wall – then by all means go for it.
FutureLearn's courses are engaging and accessible, and come with bona fide university or industry accreditation, which is not something you get with many of the other online learning platforms. One thing we will say, though, is that the courses are primarily career-focused. There are a few hobby-style courses on the list – we spotted baking and jazz piano – but if that's the kind of education you're looking for, you're probably better off trying something like Udemy or even YouTube.