Mother's Day is going to be a strange one this year, with many of us cut off from our dear old moms thanks to the coronavirus lockdown so we'll be unable to visit them on the big day. Luckily, we live in an age of technology, so there are solutions that will let you have some face to face time with the most important lady in your life this Mother's Day, including Facebook Portal. And as luck would have it, Facebook currently has a sale on Facebook Portal, Portal Mini, and Portal Plus, offering $50 off all three devices.
Facebook's Portal is essentially a tablet specifically designed for video call use through common messaging apps like WhatsApp and Messenger. There are other apps on the device including integrated Alexa compatibility, but Facebook Portal really is all about connecting you to your friends and family.
There are three tablet devices to choose from in the range: Portal, Portal Mini, and Portal Plus. The standard model, Portal, is a 10-inch HD display, while the Portal Mini is a little smaller with its 8-inch HD display. Finally, the Portal Plus is the largest device with a 15.6-inch HD display. Outside of the screen size, all three devices are nearly identical, so the choice really just comes down to size and cost.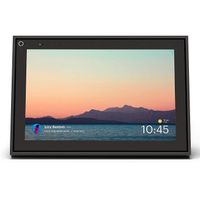 Facebook Portal: $179 $129.
Save $50 on Facebook Portal, just in time for Mother's Day. Facebook Portal has a 10" HD screen and lets you video call over WhatsApp and Messenger so you can stay in touch, even if you can't be there in person.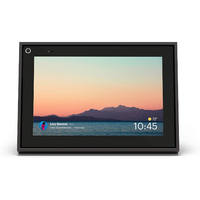 Facebook Portal Mini: $129 $79.
Save $50 on Facebook Portal Mini. If you're looking for something a little more compact, the 8" Facebook Portal Mini is perfect for setting up on a coffee table or kitchen counter so you can chat while you're cooking or relaxing.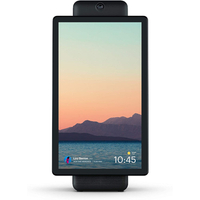 Facebook Portal Plus: $279 $229.
Save $50 on Facebook Portal Plus. On the opposite side of the coin, if you have space for it then the Facebook Portal Plus has the biggest screen of the three, so it's ideal for gathering the whole family around for a chat with mom.
There have been some privacy concerns in the past when it comes to having smart devices with "always on" microphones and cameras in your home, and Facebook itself has had more than its fair share of controversies when it comes to data privacy over the years. Thankfully all three devices come with a switch that disables the microphone and covers the camera lens if you're concerned about your privacy. Furthermore, all Portal calls are encrypted.
If you're looking for a portable screen to make video calls on, but also want more functionality for things like TV streaming and gaming, then check out our best tablets guide to see what else is out there.