Lending Tree is an online marketplace which lets you receive offers from the many of the best mortgage lenders around.
You can search for many types of mortgages, such as conventional fixed- and adjustable-rate mortgages for purchasing and refinancing. However you can also opt for more specific types of home loans such as FHA (Federal Housing Administration) and VA loans (for Veterans), jumbo mortgages, home equity loans and lines of credit, and reverse mortgages.
Rates and Fees
The purpose of using an online mortgage broker like Lending Tree is to get the lowest possible interest rate, which smaller banks are often willing to offer to get your business. Indeed, many of the interest rates listed appear to be as much as 0.5 percent lower than the big banks' rates.
Be sure to pay attention to the listed annual percentage rates (APR), however, as those give a more accurate picture of how much the loan will cost. In many cases, the APRs are still lower than those of the big guys.
The Lending Tree portal also allows you to check out the lenders' estimated fees, and it's astonishing how much those can vary from one lender to the next. Armed with this information, you can then begin to negotiate for lower fees and interest rates – whether with lenders you found through Lending Tree or with those you contact directly.
Image 1 of 5
Image 2 of 5
Image 3 of 5
Image 4 of 5
Image 5 of 5
Customer Experience
It is extremely easy to begin your mortgage search through Lending Tree with just a few clicks. If you're not quite ready to hand over personal stats, you can go to this page for rates based on geographic location, estimated credit score, loan amount and down payment. From there, you'll begin to see the types of small lenders that will compete for your business. You can view a breakdown of estimated monthly costs and closing fees, along with information about the lenders, including customer reviews. You then have the option of reaching out to those lenders directly.
If you want Lending Tree to do a little more work for you, go straight to the personalized offers form for the loan type you want (purchase, refinance, FHA, etc.). Within a minute of your doing so, your phone will start ringing with offers. At that point, Lending Tree's job is done, as your actual mortgage application happens with the individual lenders.
Lending Tree has an A– rating with the Better Business Bureau, where many of the complaints filed have to do with the volume of calls people receive from lenders. The company has publicly stated that it is attempting to make it easier to opt out of those calls at some point in the process.
Need a better alternative?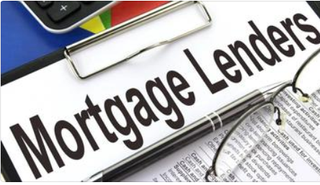 Top Ten Reviews has reviewed the best mortgage and refinance lenders so that we're able to offer you the authoritative buying advice you expect.