U.S. Bank offers a bigger range of fixed-rate conventional mortgage terms than many of the other best mortgage lenders around. These include 10 and 20-year terms in addition to the typical 15 and 30-year options. For adjustable-rate mortgages, U.S. Bank offers 3, 5, and 10-year adjustable-rate mortgages along with jumbo mortgages featuring 10, 15 and 30-year fixed-rate terms. All mortgages and payments can be planned and budgeted using the handy U.S. Bank mortgage calculator. Borrowers with U.S. Bank can get VA and FHA mortgages and there are also options available for investment property loans and new-construction mortgages.
Customers with great credit who are lacking the cash for a 20% down payment can consider a piggyback loan, (a second mortgage for 10% of the purchase price). This allows for only a 10% down payment without the need for private mortgage insurance. U.S. Bank also offers home equity loans, home equity lines of credit and cash-out refinancing, in addition to a traditional refinancing mortgage.
U.S. Bank Rates and Fees
The advertised interest rates for U.S. Bank are slightly lower than Wells Fargo mortgages and CitiMortgage, and its APRs are less than 0.1% higher than its interest rates, indicating low fees. Borrowers with U.S. Bank checking accounts may be eligible for a credit of 0.25 percent of the loan amount, up to a maximum of $1,000.
The Smart Refinance mortgage has zero closing costs for a 20-year fixed-rate term – a great deal if you don't plan to stay in your home for many years after refinancing. (U.S. Bank does not advertise its rates for this loan, but typically no-cost loans have higher interest rates.)
U.S. Bank Customer Experience
U.S. Bank ranked 11th in J.D. Power's 2018 Primary Mortgage Servicer Study for Interactions with a score slightly above the industry average. It also has a lower ratio of Consumer Financial Protection Bureau complaints to loans originated than many of its competitors. As the fifth-largest bank in the country, U.S. Bank is not without its legal battles, but the only mortgage-related controversy was that it was too lax with requirements for FHA loans from 2006-2011, leading to foreclosures across the country.
U.S. Bank: Verdict
A good balance of online and personal service is on offer, customers can complete the entire process online via the Loan Portal or visit branches in one of 29 states. U.S. Bank offer slightly lower rates when compared to other large banks, but lenders can still find even lower rates at many of the smaller companies in the lending space.
Need a better alternative?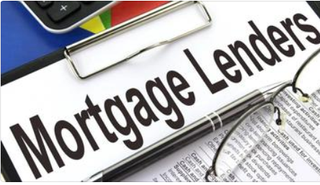 Top Ten Reviews has reviewed the best mortgage and refinance lenders so that we're able to offer you the authoritative buying advice you expect.