Mortgage applications are rising as Americans start to take advantage of lower interest rates and more eager sellers, a new report from the Mortgage Bankers Association (MBA) reveals.
According to the organization's latest Weekly Mortgage Applications Survey, the week ending September 6, 2019 saw a 5% increase in mortgage applications to buy a home compared to the previous seven day period.
There was an even more dramatic 9% increase versus the same week last year, when interest rates were higher, suggesting a buyer's market is taking hold this fall.
In total, the volume of mortgage applications rose by 2% week-on-week, as measured by the industry body's Market Composite Index.
Refinance activity also on the rise
Joel Kan, MBA's Associate Vice President of Economic and Industry Forecasting, attributed the upwards trend in mortgage applications to some of the lowest interest rates seen in recent memory.
"Mortgages rates continued to decline over the holiday-shortened week, with the 30-year fixed-rate decreasing five basis points and remaining near three-year lows," he commented in a press statement.
In addition, the MBA's most recent statistics showed a significant yearly increase in mortgage refinance applications.
Whilst only up by 0.4% week-on-week, refinance activity was 169% higher compared to the same week in 2018
This backs up another recent report, from property market analytics company Black Knight, which highlighted the benefits of quickfire refinancing for those who took out a mortgage in 2018.
"Refinances were essentially unchanged, but August overall was the strongest month of activity so far in 2019," Kan added.
If the current market conditions pique your interest, we've got a series of comprehensive guides to help you climb the property ladder – and can also tell you about the best home equity loans or the best mortgage refinance companies, if you're already a rung or two up.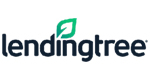 Compare mortgage quotes at LendingTree
LendingTree is a mortgage marketplace, where you can check rates and get quotes from many banks and lenders. It is a great place to start your search for a mortgage, as it has a large collection of mortgage lenders (including small, local providers) that offer competitive rates and terms.