Allstate Motor Club is the familiar name that comes out on top in our shortlist of the best roadside assistance services. With straightforward coverage options, competitive prices and great member benefits, Allstate deserves to be out in front too.
Allstate as a name has been at the forefront of the American insurance industry since being established in 1931. While concentrating solely on auto insurance at the very start, the company quickly expanded into life, health and commercial insurance in the next few decades, and created Allstate Motor Club in 1961. At the time, it was the first national service of its kind in the US, and with the company building on this advantage ever since, it's never looked back.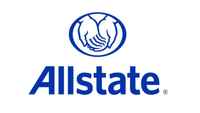 Allstate Motor Club review: What's covered?
Allstate offers two membership plans, with the Roadside Advantage plan the standard option suitable for most motorists. It includes $150 of roadside assistance benefit, covering towing, jump starts, fuel delivery, lockouts and tire changes. The dollar amount is higher than you'll tend to find with other basic plans, and also appeals because many other providers only offer free towing for a limited number of miles, rather than reimbursing you for the amount you pay. Assistance can be called upon up to three times a year, and there's a $1,500 allowance for trip interruption, and $100 road hazard reimbursement too.
For wider coverage, the Elite plan ups the roadside benefit increases to $250, and you can be rescued up to five times in a year. Trip interruption benefit is the same at $1,500, but road hazard coverage rises to $250.
If you don't wish to become a member, there's a pay per use option too, which provides stranded motorists with one time, immediate use services to help them in their hour of need.
Allstate Motor Club review: The fine print
Key info
Application process: Membership dependent on the package
Packages and costs: From $79 annually for Roadside Advantage, $149 for Elite, $119 for pay per use
24/7 recovery: Yes
An app for that: Yes! Android and iOS
The Allstate website makes clear what is and isn't covered for each membership plan, in a handy side-by-side comparison, so you should have few problems working out what you're covered for.
With the trip interruption coverage, it's worth noting that you're only protected if your vehicle is more than 100 miles away and become undriveable - but if you are, Allstate will cover any meals, transportation and lodging you need to pay out for.
When you sign up to an Allstate plan, you're in line for some great discounts too. Among them, you're entitled to money off oil changes and auto parts, can access special flight deals, and will be able to save on various other travel, entertainment, health and beauty options.
Allstate Motor Club review: Costs
Allstate membership plans start from as low as $79 per year for Roadside Advantage coverage, which is an excellent price, while the Elite plan costs $149 due to the additional benefits that it bestows. However, be aware that the membership plans available to you, and the price, could vary depending on where you live, so you'll need to head to the Allstate website for a definitive idea of what you can expect to pay.
If you want to save on membership, the pay per use option will see you pay out at least $119 per tow and that's only within certain ranges. And if you're a senior, it's always worth checking out AARP, which tends to offer the best prices for the over 50s.
Allstate Motor Club review: Support
One thing that stands out about Allstate Motor Club is that it's a crowdsourced rescue network, which means you're likely to be rescued faster. This pushes the company forward in the rankings as speedy recovery is always a win in anyone's book.
There's also a dedicated page for emergency roadside assistance on a pay-per-use basis so you can get immediate 24-hour help. The page asks you how Allstate can help - tow, lockout, and so on - and gives a price that you can expect to pay, so you'll be in the picture ahead of the company sending someone to your rescue. Don't forget that Allstate Motor Club also includes value-added discounts, just like Good Sam Roadside Assistance, so there's added value in the membership costs.
Allstate Motor Club: Customer reviews and support
In spite of its long history, little to no customer reviews of Allstate Motor Club can be found. The auto insurance side of Allstate earns a very respectable 4 out of 5 stars on Consumer Affairs, and should be indicative of the high esteem in which the company overall is held by its customers.
The only site where some feedback can be found specific to Allstate's breakdown services is at the Better Business Bureau. Almost all relate to grievances surrounding delays in being rescued, but given there are less than 70 reviews, and Allstate is very responsiveness when it comes to dealing with the complaints, it is an extremely small sample on which to make a sound judgement on a company of Allstate's size and undoubted good standing given the millions of customers it serves.
Should you choose AllState Motor Club?
Allstate Motor Club is one of the most affordable breakdown solutions that will rescue you without breaking the bank. The company is relatively transparent about its offering, has a great app and value-added benefits, and keeps you updated in real-time. And even if you don't sign up for membership, the pay-per-use option means Allstate is always on hand to help regardless.