Tonebase is a comprehensive classical guitar and piano learning site with a dizzying array of talented musicians providing exclusive content. Aimed at all levels, the course feels like it delivers much better value for money at the top end of the skills range.
Because it's better suited to advanced players, rather than beginners, it doesn't rank highly in our guides to the best online piano lessons and the best guitar lessons online. But for all levels, once you get used to the layout and into the meat of the content, there are some real nuggets available on the platform.
Tonebase review: Ease of use
The platform can take some getting used to and feels like it launches the user in with very little introduction. We'd have preferred a more linear approach to the lessons, or at least a clear map at the side. There is a quiz to determine which level you're at but this is tricky in itself if you don't know any of the terminology and seems to be aimed at at least an intermediate user. Once we took the quiz, we still felt slightly abandoned to a vast array of videos.
However, once you watch the Tonebase videos (which are approachable and friendly) the intention becomes clear but it takes a little while. We also found the filter system a bit tricky to get to grips with and could have done with a better explanation of how to use this.
One of the downsides and upsides of this course is that the videos are all delivered by different people and this means the accessibility can vary. One teacher might assume a lot of knowledge and another might assume no knowledge and this can be a bit off-putting.
However, despite feeling a bit at sea when we started, many (but not all) of the videos are easy to watch and clearly delivered. For example, a first video explaining how to hold the guitar and how to make a good, clear sound was clear, thorough and calm.
Some of the content is described as "Progress Tracks" and this seems to be unexplained. However, once we got into them we were again pleasantly surprised at the accessibility of the content. Videos on understanding pitch notation are really thorough but we'd have appreciated that sort of content being in with the early lessons.
Overall, the content in this course is really good but it would really benefit from a clear path outlined at the start of the course and some much clearer labelling and organisation.
Tonebase review: Suitability for beginners
This site can feel extremely overwhelming for a beginner. In the introductory quiz, one of the first questions is "What's the highest position you feel comfortable playing in?" Another question asks about "I and M alternation". For a complete beginner, this is assuming far too much information from the word go.
Moreover, some of the beginner level videos are far too advanced for a starter. We laughed out loud at the suitability of Spanish Romance as a beginner level piece (though the tutor pointed out that this is usually suitable for someone who's been playing a year or so). A complete beginner, having filtered this lesson out as being suitable, might panic and give up. However, like many other aspects of this course, once you get into the video it eventually becomes clear and manageable. The basics video on "the language of music" is fantastic, once you get into it, and covers a really good basis of music theory but a beginner would definitely need to have a few lessons under their belt before diving in.
Unusually, the excellent downloadable workbook content is the thing that makes the videos easier to digest and taken together, the whole thing is much more manageable. (For most platforms – like Fender Play and Justin Guitar – the video lessons outshine any downloadable content.)
Tonebase review: Suitability for advanced players
The advanced content is where this site really comes into its own. Where it lacks the back-to-basics approach, it excels with its explorations of applying theory to repertoire and mastering higher-level concepts such as polyrhythms and meter. The workbook material at this level is extraordinary. For example, the book on La Catedral" by Agustín Barrios is 30 pages long and feels like a university text. Some of the videos are more like masterclasses so if you're already a competent player but want to take it to the next level, this is definitely the course for you.
Tonebase review: Extra features
The song-learning videos are a real treat to watch and listen to, even if some of them are hard to master. The downloadable scores and workbooks are a real bonus and make the experience much easier.
The Tonebase Livestreams – a set of live and archived workshops and concerts –represent incredible value and include topics such as "The Fandango and Spanish Guitar" and "improving flexibility with opposing motion exercises". Like much of the site the content can be a bit high-level and the subjects feel a bit ad-hoc but for a muso they're a real treat.
The forum is a useful place to find additional information (some of which, in our mind, should be on the main site). The forum hosts regular guided activities and community practice challenges or live courses. This is a great way to get real feedback from Tonebase instructors and can make the whole experience a little less daunting.
Tonebase review: Price
Monthly, a subscription comes in at $29.95 or $19.95 per month for a yearly payment ($239). You can also pay a one-off fee of $495 for lifetime access. You'd have to keep up with regular access to make it worthwhile and the format can make this tricky but for the intermediate or advanced player, for overall sheer value for money it's definitely worth it. If you're still undecided, then there is a free trial available and a nice handful of free lessons to try.
Tonebase review: Is it worth it?
There are some really great features in this course and if you're prepared to put the work in then there's a lot to be gained from it. However, if you're after a straightforward and easy-to-navigate course for beginners then there might be better ones on the market.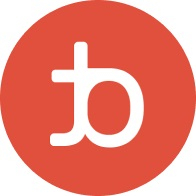 Check out the courses on Tonebase
Starting at just $19.95 per month, the courses on Tonebase can help intermediate guitar and piano players advance with their instrument and master complex techniques.