Many of us have, at some time in our lives, dreamed about playing a musical instrument, and with the best online piano lessons you can make that a reality - as long as you want to play the piano. Other instruments are available and, hey, maybe something like guitar lessons are more your thing instead.
Running on your smartphone or tablet while you sit at the keyboard, a subscription to online piano lessons can work out much cheaper than using a traditional in-person teacher. It's clever stuff, able to listen in on your playing and know when you've hit a wrong note, though it won't tut like a real teacher would.
It's often best to work with a MIDI-compatible keyboard or electric piano rather than a traditional instrument when working through the online lessons, as these can often link directly to the tutorial via your phone. But if you're stuck with the full-size grand in the drawing room, then there's bound to be a service that can cater to your needs.
Buying a pack of lessons that encompasses more than one instrument can often bag you a discount. And if you find yourself getting really into it, you can start composing with music notation software too. And it's not just music that benefits from online learning: we have a roundup of the differing platforms covering everything from business development to photography or even architecture. Now really is the time to expand your skills and get a new hobby!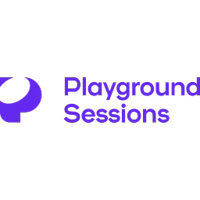 Playground Sessions
From beginners to experienced piano players, the Playground Sessions service pushes all learners to progress well. This offers online piano lessons as well as courses with a points based system to keep you motivated to learn more. Lots of song genres make this appealing to many people.
---
1. Playground Sessions: Best online piano lessons overall
Why you can trust Top Ten Reviews Our expert reviewers spend hours testing and comparing products and services so you can choose the best for you. Find out more about how we test.
This piano learning platform is backed up by some seriously impressive names. It was founded by music industry legend Quincy Jones, who has 28 Grammys to his name, and other famous musicians like Harry Connick Jr also make regular appearances on the platform in the guise of teachers.
As mentioned above, this platform works with MIDI-compatible keyboards. Simply plug your smart device into your keyboard and the app can register you playing, then give you feedback on your progression. Unfortunately, this does mean that the platform isn't suitable for anyone who only owns an acoustic piano. But we strongly recommend it for anyone with a MIDI keyboard, as it's the closest you can get to having a tutor sit beside you and comment on your playing technique without forking out for in-person lessons. It's the most comprehensive progression-tracking tool you'll find on this list – and we like that as the tool measures your progress, you'll find that you 'level up' and more courses become available.
Beyond that, we were also impressed with the approach of Playground Sessions, which feels immersive and practical. You start playing straight away, and it's only after you've mastered certain fingering techniques that you'll be encouraged to learn notation. You can also record and replay your lessons, which gives you the chance to analyze your own performance.
---
2. Simply Piano: Best piano lessons for total beginners
If you're looking to start piano lessons from new, and you're ok to learn on smart devices like iPads, Simply Piano is unbeatable. It makes learning fun, but still gives you a broad grounding of knowledge and actually helps you learn the piano properly. The reason we recommend it for beginners is because Simply Piano lets you learn at your own pace, and you can set your own goals for what you play, so there's no steep learning curve here.
Instead of pushing the hardcore music reading and notation at the start, Simply Piano just shows these things on screen while you're gently introduced to the act of playing a range of different songs. You can see for yourself with the 7-day free trial, which actually has an on-screen keyboard to give you a taste of how it could work, even if you don't yet own a MIDI keyboard (you will need one for the full version).
Combined with a really solid technical foundation that has no latency, and a wide range of backing tracks, and this is a perfect way to start your journey with the piano. It isn't quite as star-studded and thorough as Playground Sessions, but is less intimidating to start with.
---
3. Piano Marvel: Best value online piano lessons
Piano Marvel is great if you're looking for the best low-cost online piano lessons. Lessons are split into small and manageable chunks which is great as learning piano can be overwhelming. You can use any MIDI-compatible keyboard to take the interactive piano lessons and track your progress through the lesson plan. There are rewards to keep you motivated and lessons are set up like games.
The library of available songs includes titles from all genres including jazz, rock, and holiday titles, and you learn from playing songs you know and recognize. You don't learn fingering positions in the first lesson, which feels counter-intuitive, but Piano Marvel is a great online piano service if you're looking to try piano without spending too much.
---
4. Flowkey: Best online piano lessons for younger pianists
Flowkey has a modern and easy-to-use interface that makes it easy to jump around and choose a lesson plan or song to learn. A quick assessment of your skill level at the beginning of the setup process is designed to give you a good starting point in the curriculum.
There are monthly and yearly subscription options, and you can try the software free for 30 days to make sure the lesson content and song list is right for you. The easy-to-use software interface looks the same whether you use a computer or tablet. This was the easiest and most modern-looking software interface of all the products we tested. It will seem familiar to someone who uses mobile applications for learning or playing games.
---
5. Yousician: A great app with a fun learning style
We get it - sometimes learning piano just isn't much fun, especially if you're trying to motivate yourself or a less enthusiastic student. Yousician stands out because it gamifies the learning process, letting you earn stars and rewards for playing every day. It also challenges you to unlock new tiers of lessons and content, so acts as a gentle challenge too.
There's loads to like here besides. The interface is clean and easy to use, the range of tracks available to play is pleasingly broad, and everything is colorful and well explained. The game-y style does mean that you don't really get the proper experience of learning notation from the start, and this only opens up at 'level three' so we think other apps, while less fun, give you a better grounding from the start.
It runs fine on most platforms, but we did notice some latency on the Apple version, and this kind of thing can really ruin an experience, as it completely throws out your timing. Overall, it's great, though.
---
6. Piano With Willie: A good, solid series of lessons for adults
PianoWithWillie is available for purchase on a monthly, quarterly or annual subscription basis. It isn't the most cost-effective online piano course, but there are thousands of lessons that help you learn a variety of music genres, including jazz, blues, gospel, latin, funk, rock and classical.
There are also lessons on how to improvise and arrange music, which are rare topics for online piano courses. One-on-one Skype lessons are available for people who still want the personal attention normally associated with face-to-face piano instruction.
We recommend this software more for adults than young children because of the lack of progress tracking. PianoWithWillie works better with self-motivated individuals who complete practice lessons without being prompted by the software. However, it does track your progress within each lesson and displays a percentage of completion before you start the next lesson.
---
7. Music2Me: Best budget option for busy people
Our favourite thing about this platform was the bite-size lessons. These can be as short as six minutes, which means that it's easy to fit in a quick practice session before work or while attending childcare duties.
Lessons are also presented clearly, with techniques demonstrated by video at the beginning of a lesson. These are then followed by simple animations, which highlight the keys you're supposed to be hitting.
The price is very reasonable. It's currently $15 per month, or $120 for a 12-month subscription. And you can also get guitar lessons bundled into your package, if you're keen on learning how to strum the instrument.
It's certainly not the fanciest platform out there, as it doesn't offer the direct feedback that you'll find in Playground Sessions and Simply Piano. These clever apps can assess how many notes you're hitting and missing, but this isn't an option in Music2Me. It also has a bit of a dry voiceover, which might be a little lacking in enthusiasm for younger learners.
---
8. ArtistWorks: Piano with Christie Peery: Best for classical music
The Online Piano School with Christie Peery is the most comprehensive classical piano course on the web. There are hundreds of lessons for every experience level that you can take at your own pace using the ArtistWorks Video Exchange platform.
When you finish a section of lessons, submit a video and Christie personally reviews your video and gives you personalized feedback about how to improve. ArtistWorks, as the name suggests, puts its talent at the fore and lets you interact with skilled tutors, making this a great choice for those looking for a more traditional piano-learning experience.
The monthly price decreases with longer subscriptions, a 3-month subscription is $35 per month and the 12-month subscription is $23 per month. Before starting the lessons, purchase your own metronome, 88-key keyboard or piano and a video recording device to capture your practice sessions so you can submit them for feedback.
---
9. Skoove: A good all-round experience
Skoove is one of the big names in piano learning, but we weren't as impressed with it as many of the other apps in our list. While it has all the features you'd expect, it doesn't excel in any particular area, and we also found the interface a little lacking when compared to its rivals.
The beginner course brings together a lot of different concepts into a basic series of lessons. While this aims to give you a broad knowledge of piano as quickly as possible, the flipside is that it feels incredibly scattershot, so you don't get change to ease into any particular concept.
While there are some excellent backing tracks on here, and the audio sounds fantastic, we took issue with the way you read the music on screen. It simply runs from left to right, emulating the experience of reading sheet music, and that means you don't know what's coming up when you reach the end of the stave. Realistic, perhaps, but we prefer the scrolling display seen in other apps.
The company has just launched its Android-friendly app, which you can test out for free for a limited time.
---
10. Tonebase: Best online piano lessons for advanced players
A relative newcomer to the world of online piano lessons, Tonebase is pitched at advanced players who want to improve their skills. It has lessons available for both guitar and piano, which are delivered through a series of videos and textbooks. The latter are surprisingly useful resources, while the videos are not quite as clear as a beginner may need. In fact, we'd really only recommend this platform for advanced players, as there's plenty of complex theory that you're expected to read, absorb and apply to your playing.
In addition to pre-recorded videos, you can also watch and participate in live lessons and workshops. You'll find a lively 'forum' on the platform, where tutors host guided activities and community practice challenges. It's a way to foster some sense of community, in an activity that can feel a little isolating.
It's priced at $29.95 per month, or $239 for an annual subscription, which is roughly in line with prices for other music-learning platforms. It's a good option if you're someone with a background in music, but perhaps not best suited to beginners and young children.
---
How we tested online piano lessons
Our testing process for online piano lessons started with evaluating how easily each product can be purchased, downloaded and installed. Once the software was downloaded on our testing computer, we looked for all available features and took note of how easy it was to switch between lessons and songs.
After we were comfortable navigating the software or app, we started taking beginner lessons. Although we did take note of the advanced features on each platform, we mostly approached the courses as if we were complete novices to the instrument. We also tested how easy it was to use a MIDI keyboard when the software allowed for that.
How much do online piano lessons cost?
This varies, but most of the online piano courses we reviewed require a monthly, semi-annual, annual or lifetime subscription. Lessons and courses can start from as little as $10 per month, but they can go up to $50 if you want a really comprehensive offering.
That said, even the most expensive online piano lessons are cheaper than face-to-face instruction, and you can take them at your own pace and in the comfort of your home. With face-to-face lessons, you're likely to pay around $40 for an hour-long session, and you won't be able to click the refresh button on what you last learned in class.
Other helpful resources
If you're looking for a much cheaper alternative, then you might find some handy beginner courses on the best online learning platforms. In our experience, musical lessons on these platforms aren't quite as thorough as the options above, but if you've already got a subscription to something like Skillshare then it could be a good place to start. You may also be able to find some one-on-one help via the best online tutoring services, as platforms like Wyzant now have teachers across a broad range of disciplines.
Online versus in-person piano lessons
The main benefit of online lessons is that you can go at your own pace. There's no disappointed teacher to greet you every week if you've neglected your practice. We also found that the online lessons were really easy to slot in around busy schedules, so if you're someone who's constantly working through a long list of chores, these in-home digital lessons could be ideal.
Of course, there are some drawbacks, too. The main one is that you don't always have access to individualized feedback. So, if you're misreading a piece of music, or your hand positioning needs some work, then you might feel the lack of an in-person tutor.
Because of this, online lessons are usually best suited to beginners, who want to get a grasp of the instrument. However, some platforms are also suited to advanced players; this is especially the case if you're someone who used to play piano regularly but has slipped out of practice. These platforms can help you brush up on techniques you've forgotten, and they usually cost a fraction of the price of in-person classes.
Important features of online piano lessons
MIDI compatibility
The best online piano software allows you to use a MIDI-compatible keyboard to track your progress in real time while you take lessons. The software can identify the specific notes you missed so that you can go back and practice the areas that are giving you the most trouble. Any keyboard that has a MIDI output or USB port is MIDI-compatible. WiFi and Bluetooth are also sometimes an option and will allow you to connect your piano wirelessly to a computer or tablet, if you decide to use a piano learning app.
Metronome and adjustable tempo
Learning the hardest parts of your favorite song can be easier if you slow it down. The best software titles allow you to adjust the tempo to help you work through those rough patches. Using a metronome while you practice will improve your ability to play songs at the tempo they were written, and it will also help you keep the tempo consistent throughout the song.
Song requests
Online piano software that allows you to request specific song titles adds value for someone who wants to buy a yearly or permanent subscription. Learning songs that are familiar and fun keeps you motivated.
Tools for educators
Piano lesson software can be used by teachers who want to build a hybrid curriculum for students who have a hard time making it to face-to-face lessons. Lesson software that has tools for educators can allow teachers to track students' progress remotely and recommend lessons and songs to keep them motivated.
Online sheet music catalogs: A valuable tool
The best piano learning programs we tested have huge libraries of sheet music you can use for practice. In some cases you can print out the music or download it to a tablet. However, if you want a song that isn't included in your piano learning curriculum, you might find it at one of the best online sources for printable and downloadable sheet music:
This online catalog contains more than 300,000 arrangements that span a wide variety of musical genres. Each song costs around $5 and can be printed using a desktop computer or mobile device. There are also iOS and Android apps that allow you to take the sheet music you purchase to a recital or piano lesson. The app also allows you to loop troublesome sections of an arrangement and mark up the score with notes to help you remember rhythm and key changes.
Most of the sheet music selections in the Mutopia catalog are classical and baroque compositions, but they are all free to print, copy, distribute and perform because they are in the public domain. All arrangements can be downloaded in PDF or MIDI formats, and if you use LilyPond composition software to write and arrange music, you can download an editable LilyPond to alter the arrangement. There are more than 2,000 titles in this catalog, but only around 700 are specifically for piano.
Best metronomes for piano lessons
A metronome is an important practice tool for beginner and professional musicians alike. The best piano learning programs we tested have metronomes built into their interfaces. Even so, we recommend getting a separate metronome that has more features than the ones included in the software. Here are some of our favorite digital metronomes:
Soundbrenner pulse
This unique wearable metronome represents the best technological advancement in time keeping since the inception of digital metronomes. It is infinitely customizable and vibrates seven times stronger than a smartphone. The companion mobile app allows you to set the metronome to vibrate or flash, and you can create a setlist library with your favorite practice songs. You attach the silent, watch-like device to your arm, wrist or leg with the supplied strap and either tap the tempo into the wearable or set a tempo with the app. At $100, it's pricey, but it's a worthy investment for someone with long-term practice goals.
Pro metronome app
Pro Metronome is free and works on iOS and Android devices. This easy-to-use app has a practice mode that gradually increases the tempo for a customizable length of time to help you work through a tricky phrase. There are 13 tone options, including the all-important cowbell, or you can set the app to flash on your phone. The upgraded version of the app costs $4 and includes a rhythm coach feature, sub-divisions and polyrhythms, but the free version has all the basic functionality you need to practice simple arrangements.