Last year might have been a rough one for most of us, but AT&T has something to celebrate as it has announced that it's been named the fastest 5G network in the US, according to Ookla Speedtest.
AT&T Wireless is one of the best cell phone providers in the country, providing lightning fast speeds and excellent nationwide coverage, even if you do pay a little extra when compared to the competition. Now, as smartphones are becoming increasingly 5G connected, this news is a real boon for AT&T, with more and more users seeing the benefits of its speedy 5G network.
AT&T's 5G network currently covers over 140,000 towns and cities across the US, and it's continuing to expand. Commenting on the news, AT&T Technology Operations Executive Vice President Chris Sambar said "We continue to lead the competition and deliver the speeds our customers need thanks to the dedicated, hard work by our teams. I am determined we have the best and most innovative engineers in the business."
There was more good news for AT&T too, as it also has the fastest overall wireless speeds for the second consecutive year, and it's also the fastest wireless network for iPhone users too. This data comes in from Ookla, which is best known for its internet speed test website Speedtest.net, along with its desktop and mobile apps which gives you accurate and up to date information on the internet speeds you're getting. These apps are a lifesaver when you're trying to figure out if you're with the best internet provider, as they can tell you if you're reliably getting the speeds that your provider has quoted.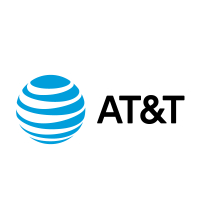 So, if you're looking for a new phone service provider and you're in one of its 5G coverage areas then it's hard not to recommend AT&T over the competition. Of course, if you'd prefer not to be locked into a lengthy contract with one of the big names then you can always check out the best prepaid cell phone plans too. Cricket Wireless is one of the best options, and it's owned by AT&T, so you'll still get the benefits of it's super fast 5G network.