There is no shortage of online language-learning, business studies, and technology tutorial platforms out there, but when it comes to creative growth, there are far fewer options to choose from. Domestika fills this gap, declaring itself as an online learning platform for creatives, offering a large number of paid courses across illustration, marketing and business, photography and video, craft, design, 3D and animation, architecture, calligraphy and typography.
Originating in Spain in 2004, Domestika gained traction with local users, before moving to their new base in Berkeley, San Francisco. While many courses are still presented in Spanish, with spoken subtitles in English, Portuguese and German, there are now many English-speaking courses available, too.
All courses are led by professionals – in fact, five million experts are signed up to Domestika. The results are slick, well-produced lessons with a good focus on the chosen subject. Current top-rated courses include Exploratory Sketchbook: Find Your Drawing Style with Sarah van Dongen, Professional Photography for Instagram with Mina Barrio and Interior Design from Start to Finish with Nook Architects.
Once you have the right course, you will be asked to sign-up to Domestika using either an email address, Facebook or Apple log in. From here, you will be directed to buy your course for a set fee. Like Udemy, Domestika usually has discounted prices applied to its courses, with up to 75% off at times.
It's not perfect – the mobile app needs some work – but we still rate it as one of the best online learning platforms that you can use right now.
Domestika review: Teaching Method
Domestika's learning dashboard, where you view course details and the content overview, is clear and concise. Each course is broken down into easy-to-digest units, which contain two to three lessons – typically in the form of a video tutorial – plus a series of tasks and additional resources to help you practice and cement your new-found skills.
As courses progress, the tasks become more advanced, and tutors provide extra material, such as templates or example documents, to guide your work. Tasks also have their own forum, under the 'Communities' tab, where practice exercises and project work can be discussed between students. This is a handy way to ask for help and receive a swift answer if you are unsure of something. Some tutors also provide downloadable assets, such as templates and guidelines.
We're big fans of the community-learning approach. It's something that you can find as standard in the best coding courses online, but hasn't traditionally been found in creative online courses.
At the end of a course, there is typically a final project to bring together the skills you have learnt. You can save these projects online to share with fellow-learners and create your own portfolio of projects if undertaking more than one course.
As you complete each unit, there is a tick box to check – indicating you feel ready to move on to the next module. Once you reach the end of the units, you will have completed the course. Typically, courses take anything from three hours up to 10 hours. A Domestika certificate is issued as a PDF with a QR code, for potential employers to view the course and your experience.
Domestika review: How does the mobile app work?
Domestika's mobile app is available on iPhone, iPad and Android. Its key benefit is that you can download tutorials to watch offline. We recommend using the app for this function when necessary, however, the app isn't currently efficient enough for everyday learning.
On several occasions, we found that information wasn't being shared between the two formats. Feedback about the app from long-term users is mixed, with some saying the interface can be confusing, and that it does not always display full course information and prices. So, while the app is handy for use offline, it would be wise to do most of your learning on the web platform.
Domestika review: Additional features
Domestika Basics is a range of courses that teach you about software. They are purposefully aimed at beginners and take you comfortably from newbie to confident software user. Courses cover programs such as Photoshop, Illustrator, Final Cut Pro and Procreate and are a great way of learning a new piece of software at speed. These courses are often featured as bundles.
Meanwhile, Domestika Live is a series of hour-long tutorials, usually on Facebook, hosted by tutors who feature on the platform. While they aren't as in-depth as the full courses, they are great as an introduction to a topic before taking a course. The additional 'Curious' Minds Podcasts offer an introductory look into artistic creativity across different genres.
The platform also encourages you to build up your user profile, to create an almost social-network community within Domestika. This social component allows users to connect with fellow creatives and follow the work of professional tutors outside of the platform.
Finally, the fantastic #StayAtHome initiative gives users free access to a selected series of courses during pandemic lockdowns, to encourage learning while stuck at home. Domestika promises to announce when this content will cease to be available.
Domestika review: how much does it cost?
Domestika isn't a subscription-based platform like Skillshare or Udacity, but you must sign-up to the platform before starting a class. Each course then charges a set fee – ranging from $9.99 to $35 – and the one-off payment gives you unlimited access to that course.
'Bundles' tend to be approximately 30% off the total prices and offer selections of three, four and six courses as a package. These are particularly useful when choosing multiple courses, but beware – most bundles contain set courses, all of which may not suit your needs.
Domestika also offers a PRO service – at $29.90 per year – for additional extras, including a further 20% discount on courses, access to free classes and regular newsletters with tips and advice from creative experts, personalized service from the support center if needed and a more visible forum presence, thanks to a stand-out 'PRO' badge next to your name. The PRO service comes with a 14-day refund buffer, so you can test out these features before deciding. Just ensure you cancel your subscription if you choose not to go with it.
Those wanting to take on a course in their chosen field will get good quality learning content without this extra service, and the PRO feature is not a necessity.
Domestika review: Is it worth it?
With a multitude of courses across a wide range of creative subjects, Domestika is a fantastic resource for those looking to improve their creative skills. Courses are well-structured and high in quality, and costs are reasonable thanks to Domestika's regular sales and discount policies. However, it is important to remember that Domestika's mobile app can be unreliable – so prepare to do most of your learning via the website.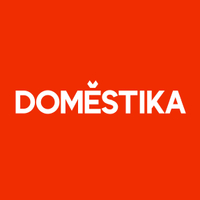 Perfect for creatives, this platform has courses in arty topics like drawing, design and photography. It's reasonably priced, too, with classes starting as low as $10 and no monthly subscription fee.