Mozilla Firefox, which we currently rate as the best internet browser, is on the verge of launching a built-in VPN feature designed to enhance user privacy when surfing the web.
The Firefox Private Network, as Mozilla calls it, is currently available to download and install in beta via the company's Test Pilot program.
Specifically, Mozilla is promoting its tool as a way to protect your data from hackers when browsing on public Wi-Fi, as well as a further tool to hide yourself from third-party ad trackers.
This initial focus means there are some limitations to what the Firefox Private Network can do – at least compared to more fully featured premium virtual private networks.
What you need to know about the Firefox VPN
Want to check out the Firefox Private Network for yourself? You can get started here, provided you're US-based and signed into your Firefox account on a desktop device.
However, there are a few things you should know first, lest you come away confused or disappointed.
It's important to note that Firefox Private Network is a purely browser-based VPN, so anything you do online that falls outside of Firefox won't be protected from the prying eyes of hackers, advertisers, or even government bodies.
For that, you'd need to look at installing one of the best VPNs to your computer at system-level. Only then will all of your online activity – whether it's in Firefox, Chrome, or an app like Skype – be fully masked.
Moreover, while the Firefox Private Network effectively changes your IP address, you can't use it to relocate yourself to another country like with most dedicated VPN services.
This means no bingeing on TV shows only available in other countries, which rightly or wrongly is what a lot of people use a VPN for.
However, Mozilla's CEO has previously hinted at offering a premium VPN service to its users from October – and the company's footnote that the Firefox Private Network is available "free for a limited time" suggests that is indeed the ultimate aim.
Such a product would presumably offer a number of the features missing in the Firefox Private Network beta, like the ability to change your IP address to another country and unlimited bandwidth.
For now, though, it's a promising start that could see a lot of people turned on to the many benefits of using a VPN.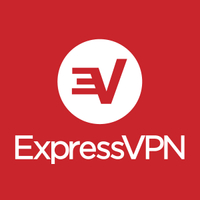 ExpressVPN: Save 49% | $6.67/month (was $12.95/month)
A VPN hides your data, and what you do online, from both your ISP and anyone else keeping track of your web browsing. ExpressVPN is our top-rated VPN and with this exclusive offer you can get it almost half price, at just $6.67/month.