Established in 2011, LendUp has approved more than six million loans to the value of $2 billion during its ascent to become one of the best payday loans providers.
As an online only lender, LendUp's focus is on providing smaller loans over short periods of time to those with less than favorable credit scores, including those who may struggle to secure a traditional personal loan online. Where it differs from most other payday loan companies, however, is in its attempts to educate borrowers and help them on the path to "better financial health".
Both Google and PayPal have at one time chosen to invest in LendUp, which offers instalment and single payment loans.
---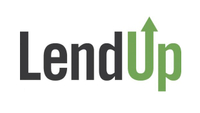 LendUp review: Cost of loans
Rates can vary depending on circumstances
Customer finances will be analyzed by a third party
Rates of interest are variable down to the individual's specific financial circumstances and geographic location. For our purposes, we took a quote for a married, 45-year old man with two children and no credit rating.
We sought to borrow $200 for a total period of 14 days, to be paid back in one instalment. The total repayment quoted was $235.20, equalling a total charge of $35.20, this being equivalent to an Annual Percentage Rate (APR) of 459%. For a $300 loan for the same period, the repayment quoted was $345, the charges being $45 and the equivalent APR being 391%. The APRs are not small, so comparing what you might be offered by other lenders, such as Check 'n Go, is a must.
To qualify for a LendUp payday loan, customers must have a checking account that accepts Automatic Clearing House (ACH) transfers. They must also live in one of the states that LendUp currently deems eligible for payday loan payments. These currently are: California, Louisiana, Mississippi, Missouri, Tennessee, Texas, and Wisconsin.
LendUp customers do not necessarily need to have a credit score in order to be approved, merely a checking account as described above, plus a valid telephone number and a confirmed physical address. Customers will agree to have their bank and financial transactions analyzed by a third party contracted by LendUp.
LendUp review: Loan Products
Loans categorised as silver, gold, platinum and prime
'Rollover' loans not offered
LendUp offers three distinct tiers of loan products. These include single-payment loans, instalment loans with rates above 36% and instalment loans with rates below 36%. Loans with rates above 36% are classified into silver, gold and platinum, while loans below that rate are classified as prime loans. LendUp does not promote or explicitly sell 'rollover' loans, loans given out to pay existing loans that trap customers in a cycle of debt.
LendUp review: Payment times & credit building
Extendable on single-payment loans up to state limit
Credit points can be earned via financial education courses
LendUp says it circumvents the less ethical aspects of loan repayment, and state that its opposed to interacting with customers in an unethical manner. Instead they incentivize customers to pay on time by working with them on grace periods rather than allowing them to borrow more money to pay off debts in a cycle of lending. Payment times can often be extended on single-payment loans, up to the limit in an individual's state.
Frequent or repeat customers with LendUp can build credit points with the company (these may not necessarily be reflected in an individual's official credit rating - you should consider Rise if you want to build your credit score), and these points can help result in lower interest rates for larger loans in the future. Points can be earned by simply paying on time or completing one of their free financial education courses. LendUp also work with non-profit credit counseling specialists such as Balance, who aim to educate and inform customers on the best ways to take control of their finances.
LendUp review: Usability and user reviews
A+ rating from the Better Business Bureau
4.8/5 from Trustpilot
LendUp is not accredited with the Better Business Bureau, but the organisation does award it an A+ rating. Trustpilot, an equally-respected business ethics analyst, awards LendUp an excellent rating of 4.8 off a possible 5. These scores are excellent for a payday loans lender or industry-adjacent company.
Should you choose LendUp?
LendUp is an attractive payday loan option, with competitive rates compared to other short-term lending companies and rewards for regular customers who repay loans on time and take some of its free financial education courses.
Given its stated aim to interact with customers ethically, LendUp does not promote 'rollover' loans to trap customers in a cycle of debt. It will also work with customers facing repayment problems and is happy to discuss grace periods.
A note on payday loans
If you're looking to borrow money, it is important to consider payday loans as an option of last resort. The ability to access cash fast might appeal, but the interest rates charged are usually extremely high. Always consider the alternatives to payday loans first, as they will almost always offer a more suitable solution, and take the time to consider the followings options in detail too.
Best credit repair services | Best debt consolidation companies | Best debt settlement companies
---