Rise Credit has been in operation since 2014, and aims to help borrowers searching for the best payday loans towards a better financial future. Lending in 28 states across the U.S., Rise provides payday loans in the range of $500 to $5,000.
Borrowers through Rise tend to have low to no credit status and are perhaps looking to improve their credit rating via repayments on short-term loans. The company looks to work with customers to make repayments affordable and strives to separate itself from the less savory practices that some payday lenders employ.
Rise is an online lender that also offers personal loans, installment loans, auto repair financing, debt consolidation loans and renovation loans, among many other options.
---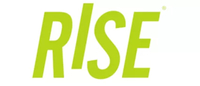 Rise Credit review: Cost of loans
Rates of interest are variable
Doesn't operate in all U.S. states
Rates of interest are variable down to the individual's specific financial circumstances and geographic location. For our purposes, we took a quote for a married, 45-year old man with two children and no credit rating looking to borrow $1,000 for a total period of four months. The total repayment quoted was $1,782, equaling a total charge of $782, this being equivalent to an Annual Percentage Rate (APR) of 149%. That's higher than some, so you're advised to check out your options elsewhere too, at somewhere like Check 'n Go, which we rate the best for competitive rates.
To qualify for a Rise Credit short-term payday loan, customers must have proof of identity and of regular income as well as a checking account. Customers must also reside in one of the states where Rise Credit operates.
Rise Credit review: Products
Installment loans and lines of credit
Loans range from $500 to $5,000
Rise Credit offers two payday loan options. The first is a short-term installment loan with repayment terms lasting up to 26 months and featuring repayments on the loan as often as every two weeks. Loans range from $500 to $5,000 and Rise Credit does not have prepayment penalties, or origination fees, so customers can benefit from paying off the loan early. If you only want a small loan, for less than $500, LendUp is a good provider to consider.
Lines of credit allow eligible customers to use credit as needed and repay it on an agreed schedule. Customers can either make minimum payments on the line of credit, or pay it off early to avoid accruing more interest.
Rise Credit review: Rate reduction program
Borrowers are eligible to cut their rate in half
Transactions are reported to credit score agencies
After making 24 on-time payments toward one or more Rise loans, borrowers are eligible to cut their rate in half. After 36 on-time payments, you may qualify for a new Rise loan at 36% APR, which is the upper limit of most non-payday loans. Customers with no or very low credit ratings can improve their situation further by making on-time payments and paying off loans. Transactions are reported to credit score agencies and Rise works with customers to help them move up the ladder.
The Rise Credit website has a good amount of resources, which are free to use for customers. These resources explain loan procedures, go into more detail about establishing credit and have glossaries of all the terms used in loans and credit. In this way, along with Oportun, Rise Credit is one of the most ethical lenders.
Rise Credit: Usability and user reviews
Not currently BBB accredited
High Trustpilot score
Rise Credit is not accredited to the Better Business Bureau, but the organization awarded them an excellent A+ rating. It also receives an excellent rating on Trustpilot, who analyze reviews from around the globe, where it receives a score of 4.5 out of 5.
Rise Credit does not have an online calculator like many payday loan companies have and so the quote process does require customers to enter personal details. The application process can take just a few seconds according to its website and funds can, in theory, be released the next business day.
Should you choose Rise Credit?
What we like about Rise Credit is that it does make an attempt to improve the credit ratings of its regular customers, aiming to help people stay out of debt. It is one of the more ethical lenders out there, and this is reflected in the excellent rating Rise Credit currently has on Trustpilot.
The lack of an online calculator is an issue, as it makes the loans seem less transparent, but overall you can feel as confident as possible getting a loan here. That is with the caveat that payday loans are only recommended as a last resort for borrowers.
A note on payday loans
Payday loans should really only be considered an option when all other possible avenues have been exhausted. Charging high interest, payday loans can lead to significant debt and other financial concerns, so it is vital to examine all the alternatives to taking out a payday loan before doing so. Also take the time to familiarize yourself with the following financial solutions that could also help you avoid the need to take out a payday loan.
Best personal loans | Best debt consolidation companies | Best debt settlement companies
---