Check 'n Go has been a popular option among borrowers looking for the best payday loans ever since the lender opened its first store in 1994.
Serving the lending needs of those typically overlooked by banks and who are struggling to secure a personal loan, Check 'n Go now boasts almost 1,000 stores in the U.S. and a website through which its loans are available too - online payday loans are offered across 16 states. If you have proof of income, ID and a current bank account, you have the foundations for securing a payday loan - Cash 'n Go says that credit history is only one factor that it takes into account, and accepts that far from everyone will have a great credit score. First-time customers can typically borrow between $300 and $3,000.
Besides payday loans, Check 'n Go also offers installment loans, cash advances, check cashing and prepaid debit cards.
---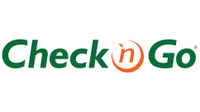 Check out Check 'n Go
If you need quick access to funds, Check 'n Go could offer the payday loan solution that you want.
Check 'n Go review: Cost of loans
Rates of interest depend on individual's circumstances
Late fees and the like are not outlined on the website
Rates of interest are variable down to the individual's specific financial circumstances and geographic location. For our purposes, we took a quote for a married, 45-year old man with two children and a low credit rating. We sought to borrow $500 for a total period of one month. The total repayment quoted was $625, equaling a total charge of $125, this being equivalent to an Annual Percentage Rate (APR) of 399%. This is about an average rate for the industry for a first-time borrower.
Late fees and the like are not outlined on the website, but instead, are given to individual loan applicants. The only charges publicly available is a charge of $4.95 for making a payment over the telephone with a debit card.
To qualify for a Check 'n Go payday loan, customers must have some proof of identity and of regular income as well as a checking account. Customers must also reside in one of the states where Check 'n Go operate.
Check 'n Go review: Loan products
One-month loans between $300 and $3,000 for first-time customers
People with low credit scores are still considered favorably
Check 'n Go offers one-month loans between $300 and $3,000 for first-time customers - if you only want something smaller, LendUp will be a good place to look. Check 'n Go will run a credit score check on all applications to make sure that the customer can afford the repayments and they do ask for proof of income, though people with low credit scores are still considered favorably.
Some customers may also qualify for a larger loan that can be paid back in installments. The company also offers cash advances, prepaid debit cards, installment loans and check cashing services.
Check 'n Go review: Payment times and Quote process
Decision can usually be delivered within a matter of minutes
Online applications usually receive funds next business day
Check 'n Go has a very clear and straightforward quote process, and whether customers are applying online, over the phone or in store, the decision can usually be delivered within a matter of minutes.
Customers that apply for a payday loan in store can usually receive their funds (if approved) within a few hours of the initial application. Those who apply online or over the telephone can expect to receive the money into their checking account the next business day, again subject to approval.
Check 'n Go: Usability and user reviews
Not currently BBB accredited
High Trustpilot score
Check 'n Go might not currently be accredited with the Better Business Bureau, but it still receives an excellent A+ rating. Trustpilot, another service that evaluates the viability and reviews of companies, gives Check 'n Go an excellent score too, currently rating at 4.6 out 5.
Check 'n Go's membership of the Community Financial Services Association (CFSA) also stands it in relatively good stead ethically. Its rates are not especially visible online, though the terms are clearly laid out and it has a notable amount of online resources for customers looking to take better control of their money (modules are listed under a website section called Finance 101). The quote process is straightforward and just requires some basic personal information in the first instance.
Should you choose Check 'n Go?
Check 'n Go is a payday loan company that it is easy to recommend, but tough to describe as 'the best' at any specific thing. Interest rates are about industry average and, while the company is well established and trustworthy, it doesn't offer anything that rival lenders can't match or better.
It has almost 1000 physical stores, which is ideal for anyone uncomfortable applying for a loan online, but many of its competitors - like Check Into Cash - also offer similar. Fee information might not always be easy to find either, but where Check 'n Go does excel is in its customers ratings, so if you're looking for a reliable service, you're unlikely to be let down.
A note on payday loans
Payday loans should really only be considered as a last option when it comes to borrowing money. Anyone with reasonable credit should consider other options, and anyone with bad credit should look to repair that credit before taking out a high interest payday loan. If you're in debt, always consider first the alternatives that are better than getting a payday loan and take a look at the following guides before making a final payday loan decision.
Best credit repair services | Best debt consolidation companies | Best debt settlement companies
---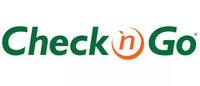 Get fast funds from Check 'n Go
Whether you're happy applying for a payday loan online or prefer to manage your finances face-to-face, Check 'n Go has all the solutions you should need.