Medical Guardian is one of the leading medical alert providers, with a wide-range of devices and services to give protection both in- and out-of-home. While you get the standard push-button help that other services offer, the Family Guardian package is unique, using motion sensors to track movement and activity, helping a family keep track of a loved-one's movements.
With six main packages to choose from and various additional options, such as fall detection, Medical Guardian should have a system that meets you specific needs. With an excellent call center to back it up, this is one of the best medical alert systems.
It's not the cheapest package available, but Medical Guardian is only a fraction more expensive than the competition and could be the right choice if you need its unique features.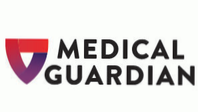 Best for Activity Tracking: Medical Guardian
Get 1 Free Month of service, Free lockbox, Free ground shipping, Free activation and Free wearable alert button (up to $150 value) with promo code MGSAFE20. Call 1-800-745-1200.
Packages: How much does Medical Guardian cost?
Medical Guardian has a range of different products and services to cover different needs, each one customisable to further meet your requirements. Here, we have an overview of the services and options available. Free spouse cover is included, although you have to pay an additional fee to get Pendants.
Medical Guardian review: Classic Guardian
The basic Classic Guardian package gives you up to 1,300-feet of range (the joint highest that we've seen), letting you cover large properties more easily. This package has a base station that connects to a standard landline and provides the main communication to the monitoring center. Inside there's a battery that gives 32-hours of backup in case of a power failure.
Classic Guardian costs $29.95 a month, although if you pay annually you get a slightly better deal at $329.45 for 12 months (equivalent to $27.45). This isn't the cheapest deal you can get (Bay Alarm Medical starts for just $19.95) but Medical Guardian isn't overpriced compared to the average.
With Classic Guardian, you get a waterproof Neck Pendant or Black Wrist Band included, with a push-button to call for help, although you can upgrade to add Fall Detection on all wearable devices for an additional $10 a month.
Currently, Classic Guardian offers a Lockbox for free for annual subscribers ($2.99 a month otherwise), which comes pre-programmed with the PIN that you select on checkout.
You can further customise with additional hardware. Up to four additional wearable help buttons (Neck Pendant or Wrist Pendant) can be added to an account for $2.99 a month, which is good value if you've got a spouse that also needs cover.
Wall-mount help buttons are a good choice if you want protection around the home, particularly in areas where slipping is likely, such as a bathroom or kitchen. Medical Guardian offers a Mounted Wall Button ($2.99 a month) or a Voice Activated Wall Mounted Button ($5 a month), which can be activated using the pull cord or by saying "Call Medical Guardian" twice. The Voice button adds a bit of extra peace-of-mind, as it can be activated even if the button can't be reached.
Medical Guardian review: Home Guardian
Home Guardian gives very similar cover to Classic Guardian, although this model's base station works on the AT&T cellular network, so no landline is required. The range is worse with this product, limited to 600 feet, so Classic Guardian may be a better choice if you have a larger home to cover.
Due to the cellular connection, the monthly cost is higher than with Classic, at $34.95 a month. Again, if you buy yearly, you get a small discount, with the service costing $384.45 for 12 months (equivalent to $32.04 a month). Many rival services charge an extra $10 a month over the landline cost for a cellular connection, so Medical Guardian's pricing works out well.
Again, there's a choice of Neck or Wrist Band pendants, and Fall Detection can be added for an additional $10 a month. There's also the same free Lockbox offer for annual subscribers ($2.99 a month otherwise), which comes preset with the PIN that you choose.
Customisation options are a little more limited than with Classic, and you can only add three additional buttons, choosing from the Neck and Wrist Pendants, and a Wall Mounted Button ($2.99 a month each). There's no Voice Activated button here.
Medical Guardian review: Family Guardian
A unique product, Family Guardian uses in-home safety sensors to track activity in a home. With the package, you get two motion sensors and a door sensor. Combined with the app, Family Guardian can send alerts to let you know about Night Wandering (including unusual entry or exit from the home) if a door has been left open, a fall, low or high activity. It's also designed to give you peace of mind, checking if a loved one is up and about.
Family Guardian connects via the AT&T cellular network, although the base station here has the same 1,300-feet range of the Classic package. You get a wearable alert device with the package, with a choice of a Neck Pendant or Wrist Band.
Prices are higher here, with the system starting out at $79.95 a month, although if you pay annually, the price is $879.45 (equivalent to $73.29 a month). Fall detection can be added for an additional $10 a month, and there's a free Lockbox for annual subscribers ($2.99 a month otherwise).
You can add up to four additional buttons with a choice of the Mounted Wall Button ($2.99 a month) or Voice Activated Wall Mounted Button ($5 a month).
Medical Guardian review: Mobile Guardian
Mobile Guardian is designed to give coverage inside and outside the home. The package consists of a mobile GPS device, with a battery that lasts for 24-hours, so can be carried around. At home, when placed on its charging dock, it acts as a base station, operated by the included Neck Pendant or Wrist Band. The range is just 350 feet, so this is a device that's going to be better in small homes.
Mobile Guardian costs $49.95 a month, or you can save a little by paying $549.45 a year (equivalent to $45.79). Fall detection costs an additional $10 a month.
The system can be expanded with two additional buttons, with a choice of Neck Pendant, Wrist Pendant and Wall Mounted Button (all $2.99 a month). If you plan to cover a spouse with these options, note that the alert buttons will only work while in range of the mobile device. If one person takes the mobile device with them, the person at home won't be able to call for help.
If you subscribe annually, you can get a free Lockbox, otherwise, this is $2.99 a month.
Medical Guardian review: Active Guardian
A purely mobile device that can be worn around the neck, Active Guardian is a help button with a built-in cellular connection. This device is designed to last for five days on a single charge, removing the need to remember to charge daily.
Active Guardian is a standalone product, so the overall price is a touch cheaper than with Mobile Guardian, starting at $44.95 a month, although it's a touch cheaper if yearly: $494.45 (equivalent to $41.20). There's a free Lockbox for annual subscribers ($2.99 a month otherwise) and Fall Detection costs an additional $10 a month.
Medical Guardian review: Freedom Guardian
A little more stylish than the other cellular options, the Freedom Guardian is a smartwatch with a built-in SIM card, so it doesn't need a companion smartphone to work. As well as giving one-button access to the monitoring center, the watch tells the time (as you'd expect) and shows the weather forecast.
There's a companion app, which lets a caregiver track the watch's location and sends unlimited text messages.
The watch costs a reasonable $44.95 a month with a $99 up-front cost, although there's the small discount for paying yearly at $494.45 (equivalent to $41.20 a month). You may want to pay the $5 step-up fee, which adds medication reminders and gives the Freedom Guardian wearer voice dictation for SMS messages. As with the other packages, there's a free Lockbox for annual subscribers ($2.99 a month otherwise).
Medical Guardian review: Warranty and Cancellation
Medical Guardian: Key Specs
Free cancellation: N/A
System price (starts at): $0
Monthly costs (starts at): $29.95
In-home monitoring: Yes
Outside monitoring: Yes
All equipment is leased from Medical Guardian and covered by a warranty against manufacturing defects but not accidental damage or normal wear and tear. Cover is better with the Protection Plan ($6.99 a month), which covers new batteries for all devices and up to one base unit and two button replacements per year if they're damaged in any way, including accidental damage.
There's no free trial period but Medical Guardian doesn't have any contract period and the service can be cancelled at any time. Once the hardware has been returned, refunds are given for any unused months of cover. Lost or damaged hardware will be charged for, with a cost of up to $350.
How does Medical Guardian deal with an alert?
Alerts can be triggered by a button press or, if enabled, fall detection. Once an alert has been triggered, a call is placed to the Medical Guardian monitoring center. With the in-home products, the base stations act as a loud speakerphone, designed to be hearable from anywhere in the home. For the cellular products, the speaker is built into the device.
Once an alert has been triggered, the Medical Guardian team will try and ascertain what the problem is and if emergency services have to be dispatched, or if it's better to call a friend or family member.
If there's no response or the monitoring center can't hear, they'll try and call your mobile phone to ascertain what the issue is. If there's still no response, emergency services are dispatched.
Medical service teams are given your medical details, including any medication taken, and the best way to get into your home, including the Lockbox PIN if you use one.
Medical Guardian review: What the users say
More medical alert system reviews
Finding out how good a medical alert system is means using our own firsthand experience of the system alongside opinions from trusted user review sites. It's worth pointing out that people tend to leave reviews for bad experiences, so user reviews have to be treated carefully.
When we tested Medical Guardian Classic, we found that it was the loudest system we'd tested with the speaker measuring 91 -dB. At this volume, the speaker should be easy to hear anywhere in the home. Call quality was also excellent, and we could clearly hear the monitoring center.
We also tried the Freedom Guardian watch, which was smart and comfortable to wear. It does have a few issues though, including a sensitive display that too easily activates a call when on the help screen. It also has a tendency to activate the voice-callout time function when anything brushes against it.
Response times from Medical Guardian were excellent, average 47 seconds for a call to be answered, the second-best of any system that we'd tested.
User reviews generally quote a similar experience. Medical Guardian scores 4.2 on Consumer Affairs, 3.9 on Google and 3.4 on TrustPilot. With high-rated reviews taking about the excellent response times and helpful staff at the monitoring center. Complaints are mostly about a failure to get a refund or continuing to get charged after the service had been cancelled.
Should I use Medical Guardian?
It's not the cheapest product available (Bay Alarm Medical has cheaper starting packages) but Medical Guardian isn't the most expensive, either, sitting about average. What makes this system stand out from the competition is the range of products available, including the Unique Family Guardian system that can automatically track a loved-one's activity. If you want a more hands-on approach, the more expensive LifeFone has a few more options that may suit better.
Response from the medical alert center are excellent, and Medical Guardian consistently answered a call for help quicker than the competition bar GreatCall. Overall, the package of excellent hardware and excellent call center makes Medical Guardian one of the best alert systems.