Peachtree Financial Solutions is a Pennsylvania-based financial company that specializes in buying structured settlement annuities. In 2011 it was purchased by J.G. Wentworth but continues to operate under the Peachtree name.
Peachtree is completely targeted towards structured settlement resolution and has a steady stream of solutions available to the customer. When you first enter the site, you will find it easy to navigate to this section and you will see a clearly outlined checklist down the right-hand side of the page that gives you an instant snapshot of the process you're about to face.
Peachtree ensures that you can see exactly what the process entails, how long it will take, and what paperwork will be needed. It's quite refreshing to see a company admit to the volumes of paperwork that go along with this process – Peachtree isn't shy to admit that you're going to be doing a lot of writing, filling, emailing and checking.
You can select each phase of the checklist to get more information but there is little insight into how much it is going to cost you. The calculator focuses on how you can use your funds, but not how much Peachtree is going to take in exchange. This lack of visibility is frustrating, as is the need to enter in all your personal information before you can even get started.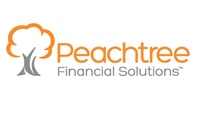 Peachtree Financial Solutions review: How does the process work?
Key facts
Application process: Visible, plenty of information, managed by calls and emails
Costs: Not visible, become apparent through the process
Purchase options: structured settlements, various annuities such as pension and medical, lottery,
Calculators, service and support: Live online chat, contact number
It's a slow process, don't expect instant results
Fiddly issues and lack of visibility
Applying for a structured loan annuity is a fairly daunting process and has probably involved you doing some serious thinking along the way. You now want to work with a company that will help you and give you information you need so you don't end up buried under regret.
There are some check boxes that you should assess before you get started – are they helpful and do they have accessible customer service; do they demonstrate familiarity with the law; do they have good customer reviews; and are they a stable company with a solid foundation.
Peach Tree manages to tick 80% of these boxes – the legal requirements are consistently outlined, the customer service is visible at every point, they have excellent customer reviews and a solid financial foundation.
Peachtree Financial Solutions: Information and support
Lots of information, no way to search through it
Plenty of support and customer care
Peachtree does offer a lot of information to the user and it proudly presents its positive customer reviews on the landing page of the site, all from Consumer Affairs. Here, it's second only to the likes of Fairfield Funding. The site is easy enough to navigate, you can find your way from structured settlements to the different annuity and lottery offerings provided by Peachtree fairly quickly, but it's difficult to search for specific information thanks to the complete lack of a search function.
This makes it time consuming to navigate the reams of information to find the nuggets that you may need answering. It's probably best to give the company a quick call or to use the live chat rather than hunt around on the site.
Peachtree Financial Solutions: Customer reviews
A+ rating on Better Business Bureau
Member of the National Association of Settlement Purchases
Don't expect to get started at speed. You will have to complete the online form and then patiently wait for the company to get in touch. That said, the customer reviews for Peachtree Financial Solutions are very high and very recent – the company is very responsive to reviews and has taken the time to reply to every, single one.
Customer service is highly rated by customer reviews as is its fairness and its ongoing support. We found one poor review in three years and Peachtree responded with a solution within a month.
It is a member of the National Association of Settlement Purchasers (NASP), which requires that its members adhere to a specific code of ethics and consumer rights. However, its BBB badge is defunct, so is no longer accredited by this body, and falls behind competitors like DRB Capital because of this.
Should you choose Peachtree Financial Solutions?
Because Peachtree Financial Solutions is owned by J.G. Wentworth you do means get two solid foundations for the price of one. While not the most modern of providers, it does offer a range of solutions to fit most needs. One mark against Peachtree is that its BBB badge is now defunct, so it has lost this particular accreditation. However, the positive reviews on Consumer Affairs still count in its favor, and it's a reliable - if not market-leading - provider that is well worth a look.