Coursera has just released its latest Global Skill report, analyzing the numbers and stats from its 77 million members. Among the many discoveries is an estimated time for how long it takes to retrain on the online learning platform, if you're hoping to switch jobs. The easier skill sets can be acquired within 35 hours, while the more intensive skills take around 70 hours to learn.
Interestingly, the report also highlights that the USA is falling behind when it comes to data science and technology skills, with a lower number of skilled workers than several European and Asian countries.
This is despite the fact that the World Economic Forum (WEF) has identified several jobs in these areas that are increasingly in demand. Topping its list of 'emerging' professions are data analysts and scientists, AI and machine learning specialists, and big data experts.
So, if you are going to retrain, there are some clear areas where there's a huge demand not being met by the current supply. Handily, Coursera – which we rate as one of the best online learning platforms , providing some of the best coding courses online – has broken down exactly how long it will take to retrain for these specific careers. We've outlined a few of the main ones, below.
Retraining for: Cloud computing
One of the emerging professional areas identified by the recent WEF report, people in this field deliver internet-related computing services, working on things like servers, storage, databases, networking, software and analytics.
Cloud services are estimated to see some quick growth over the next few years, as both public and private companies begin to rely more heavily on this service. Despite this, there's a huge shortage of skilled workers in this area.
To be a cloud computing whizz, you'll need to have a good understanding of operating systems and various cloud platforms, along with solid knowledge on databases and security. Coursera estimates it will take around 51 hours to retrain for an entry level position, which would be something like a computer support specialist.
Retraining for: Data & AI
This is another field where there's a huge shortage of skilled workers and an increased need for them. People working in this area develop computer code and algorithms to help make sense of massive amounts of information.
A lot of big companies rely on this kind of knowledge, parsing the data so that they can predict customer behaviors. There's been a steady growth in the number of roles advertised in this area over the past few years and Linkedin reports that this trend isn't going to slow down soon.
To succeed here, try studying up on Excel, Python and SQL. It's also useful to have some basic knowledge of statistics and some practice with data visualization techniques. Coursera's report shows that it takes the average learner about 64 hours to retrain for an entry-level job, such as a data analyst, in this particular area.
Retraining for: Software engineering
As a very broad overview, software engineers assess user needs then design, test and implement software that will meet the requirements. According to the WEF report, jobs in this area are expected to grow in demand by 22% through to 2029.
Training for this field requires students to learn various types of code, from Python through to Java. Soft skills like good communication are also important to have for this career, as you'll often be working in a small team to create and test your product. Coursera estimates it will take a cool 49 hours to retrain to be something like a web developer, which is an entry-level position in this area.
A lot of these careers will require upskilling sessions, as these fields are often disrupted by the introduction of new types of technology. This is where online learning platforms can come in handy, as they give the chance to brush up on skills at a pace that suits your schedule.
Looking for more guidance? We have articles outlining the most useful coding languages to learn in 2021, along with in-depth features exploring the possibility of switching your job for a career in coding.
---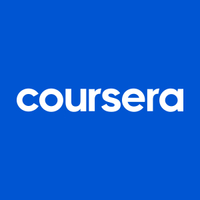 Check out all courses available on Coursera
Thinking about retraining? Coursera is a well-regarded platform, that partners with top institutions and academically renowned universities to produce its learning pathways. Get a seven day free trial when you sign up to the platform.