Treehouse is a website-only, paid-for platform aimed at anyone wanting to learn more about online technology. The platform offers over 300 courses and nearly 300 workshops – on subjects ranging from coding language and design to data analysis and app technology – to build a better understanding of how online technology works. Courses start at a basic level and continue into advanced lessons.
Upon landing on the welcome page, the user is taken directly to the platform's three subscription plans. The three tiers of service are: Courses, Courses Plus and Techdegree. While the former two options are aimed at beginners or those with minimal knowledge, the latter is aimed at students working towards a career in online technology. A seven-day free trial is offered to those subscribing to the Courses plan and Techdegree.
Overall, we thinking that the platform offers some of the best coding courses online. They are well thought through and easy to navigate; but there are a few glitches, which we've outlined below.
Treehouse will ask you a series of questions designed to discover your primary learning goal. Through your answers, topics, courses and workshops will be suggested. Those who are new to coding are encouraged to start off with a course in one of the basic coding languages – JavaScript, Python, Java, PHP and more. Other topics include Computer Science, Data Analysis and Digital Literacy.
Treehouse review: Course content
Beginner topics take approximately 14 to 16 hours – while more advanced subjects, for example 'Font End Web Development', take up to 60 hours. An in-depth course in JavaScript and its professional elements takes 44 hours. The Beginner's Guide to Data Science module (26 hours) is particularly handy for anyone who intends to conduct business decisions on data gathering.
The Techdegree is a bootcamp-style program, consisting of courses, workshops and quizzes, and sets several pieces of project coursework to give you a professional portfolio of programming work. Most programs take three to nine months and are designed to achieve a work-ready level of comprehension. While Treehouse doesn't provide accredited certificates, projects are in-depth and can be used as an example of experience.
If you're still unsure on which learning strategy is best for your needs, the '100 Days of Code' course is aimed at the combined basics of coding language and expects a reasonable 30 minutes of learning per day. While the choice can be daunting, each topic is clearly outlined and if you are not comfortable, the seven-day free trial can be cancelled at any time through the 'My Account' tab, before the renewal date stated.
Treehouse review: Teaching method
Topics are generally divided up into 'tracks', which breaks down a chosen curriculum into courses, workshops and instructions. Those courses and workshops each come with an allotted timeframe – which is handy to plan study schedules. For example, the introduction to JavaScript Basics is a three-hour course, but the JavaScript beginners track consists of 19 hours of learning. Each topic starts with an introductory video, which helps to confirm whether the topic is right for you.
As with most of the best online learning platforms, tutorials are video based, with a dedicated tutor for each topic. The Workspaces tab, which is found within the main dashboard, is a coding page for users to write and practice their coding. You will be encouraged to use Workspaces during the modules, but it can also be accessed outside of classes, to experiment with any codes. Multiple Workspaces can be opened at one time, which is particularly handy in running over and keeping fresh with previous material.
Following tutorials, users are given short quizzes to cement terms and practices. Code challenges test knowledge, and badges and points are collected for each completed task.
The main dashboard displays your progress within each track, with the easy-to-use navigation menu guiding users through a topic library, account settings, community forums and support with technical issues. The dashboard can feel a little overwhelming at first, but after two or three log ins, you will feel at home with the interface.
It is easy to switch between courses and tracks if you wish to. There's no rule stating you must learn one topic at a time. This is great for making the most out of the monthly subscription.
Treehouse review: Cost
Treehouse is a paid-for platform. Users cannot attempt the seven-day free trial without first choosing a pricing plan and entering your payment details. Once the complimentary seven-day trial is complete, and providing you have not already cancelled your subscription, you are automatically transferred to your chosen package.
The basic 'Courses' plan costs $25 per month and includes 300+ video tutorials and access to the community of students using Treehouse. The alternative 'Courses Plus' option is a $49 per month plan (this comes with an annual payment option), that allows you to download content for offline learning and includes some bonus content. Techdegree is the final and most comprehensive plan and costs $199 per month. The subscription allows users access to the exclusive Treehouse Slack community. It's expensive, but not quite as pricey as the likes of Udacity, which charges $399 per month.
Treehouse recognizes their users' financial commitment and allow subscriptions to be paused if and when needed.
Basic Courses plan: $25 per month
Courses plus: $49 per month
Techdegree: $199 per month
Treehouse review: Additional features
Alongside the main topics, there are also non-technical courses on offer, including Ethical Design, How to Give and Receive Feedback and How to Land your Dream Job. The material is useful and informative and provides lighter learning in between tackling the more complex programming modules.
The community tab includes the main forum for users to interact and share experiences across all the Treehouse topics, while the leader board shows where your points stand against other users.
Treehouse review: Is it worth it?
The Treehouse platform is simple to use and comprehensive in options – it is, without a doubt, a great learning platform. The cost per month is perhaps what will be the deciding factor for many users. With a starting rate of $25 per month, it won't be affordable for everyone. Those who are considering programming as a career will no doubt find the investment worthwhile, but those learning due to curiosity or as a hobby may prefer to use a complimentary language coding platform such as SoloLearn, which offers in-depth beginner and immediate courses without the paywall.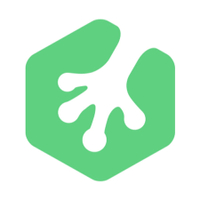 Try Treehouse for free for 7 days
This platform covers a huge range of coding languages and breaks them down into easy-to-follow lessons. At just $25 per month, it's very reasonably priced, and you can pick up as many courses as you like.