Available as a mobile app and online platform on iOS, Android and laptop devices, SoloLearn allows you to study how to code using the programming language that is most appropriate for your needs. There are currently 25 available courses covering the most popular programming languages, including JavaScript, HTML / CSS, Python, SQL, Java and C++. For those looking for more specialist coding language, courses are available on a more focused type of coding, such as outputs for marketing, data structure and even science data.
The SoloLearn mobile app is most popular with users thanks to its downloadable offline function and ease of use when on the move. However, both SoloLearn interfaces are easy to navigate. You can sign up using an email address or Facebook or Google log ins. Mobile app users can then choose from a light or dark screen using their mobile display settings.
The interface design itself is straight-forward and uncomplicated, without any clunky navigation menus to follow. Once a coding language has been chosen, lessons begin almost immediately at basic, core, intermediate and more specialist levels.
Thinking about learning to code? Check out our guides to the best coding courses online and the most useful coding languages to learn in 2021. Anyone who likes to learn more broadly should also take a look through our guide to the best online learning platforms, where you'll find classes in things like UI design and crash courses in graphic design.
SoloLearn review: Teaching method
Those who are new to coding are encouraged to start off with the Python for Beginners coding language course. It kicks off with a 'basic concepts' module, which teaches you how to create and generate results using output coding, types of codes and calculations.
The course is clearly outlined as a structural chart for users to easily follow where they are on their coding language learning path. Switching between the mobile app and online platform is doable at any time as your progress is updated on both simultaneously.
Each lesson is completed alongside a practice exercise, with points earned along the way. SoloLearn's brief lessons use succinct language and are easy to follow, explaining clearly which formula is to be used for which functions, while exercises can be attempted over and over again, until you feel confident you have the coding instructions under wraps.
However, if you get the exercise wrong, there is no textbook reference or human tutor to consult. Instead, users are encouraged to look at the user comments within each lesson, which are made up of observations from other SoloLearn subscribers studying the same lesson module. This is similar to other coding apps, like Codecademy, where there's a strong community of learners.
The comments are useful for problem-solving and if you are still bamboozled, there is the Q&A tab which allows you to pose queries to other users. Responses are typically swift, although this doesn't replace the value of an interactive tutorial feature.
Once you have the basics down, the modules get slightly more challenging, delving into coding formats such as 'strings', 'variables', 'control flow', 'lists', and functions. Still each lesson is clearly explained, and users are given all the time they need to practice coding exercises. This is crucial in allowing new learners to make sense of which codes are used for which outputs. Each module ends in a quiz and short project made up of a selection of simple exercises to demonstrate an understanding of all the lessons covered so far. These also provide a general overview of the information-learned to date.
It's worth noting that all courses can be downloaded using the mobile app for use offline – handy for learning while on the move. If there is a particular code you are proud of, this can be saved to your profile so you can use it again and again. At the end of the course, a certificate is granted – and while this isn't a certificate issued by a recognized body, it is an acknowledgement of the coding level achieved. Python, in particular, allows users to continue on their Core, Intermediate, Data Structures or Data Science courses.
SoloLearn review: Website versus app
The SoloLearn website follows a similar navigation to the mobile app, with a clear structured lesson plan that updates alongside your progress within the app. There is little difference between the two interfaces and all lessons, exercises and additional features are offered in the same format on both platforms.
SoloLearn review: Additional features
Perhaps the most useful additional tool is the SoloLearn blog, which offers in-depth insights into the courses and coding techniques offered across the platform. This is a good place to research the various coding language courses available within the platform and which one would best meet your needs. Additionally, there is content directed towards specific topics such as coding for marketers, as well as posts answering common coding language queries, discussing the value of different learning techniques and sharing company news.
The Code Playground forum allows all SoloLearn users to play around with the coding language they have learnt to date, creating fun interactions into the educational process. Each thread has a different suggestion on how to use codes to produce something new and enjoyable – from how to play tic tac toe to finding out which day of the week you were born.
Within the app, the Community tab allows you to challenge other users to code-creating competitions, as well as completing just-for-fun coding exercises outside of the course.
For the competitive learners out there, SoloLearn's leaderboard displays a list of global users, according to their points earned through the exercises.
SoloLearn review: Cost
There is a free basic version of SoloLearn, which we used for this review. The SoloLearn PRO premium service offers a no-ads membership for monthly ($12.99 per month) and annual ($69.99 billed annually) payments. In addition, the premium option allows users to create focused goals and lessons plans to suit their learning style. However, SoloLearn's free learning tool is a great incentive for anyone who would like to learn how to code – both as a hobby and on a professional basis. It is certainly worth noting that the premium subscription is not necessary to fully benefit a coding language course.
SoloLearn review: Is it worth it?
SoloLearn's straight-forward lesson content on coding languages is without a doubt useful for beginner and intermediate learners. The fact that users can interchange between app and website platforms, makes it all the more navigable. The platform is simple but not fancy – so while users who expect a pretty interface may be disappointed, the app itself does exactly what you need it to do, in a clear and concise manner.
Advanced users may find the specific courses around coding for marketers, web design, data structures and science data useful, however, the majority of courses are aimed at those in the earlier stages of their coding journey. If you're someone who already has a thorough grasp of coding, or you prefer to work closely with tutors and experts, then you may prefer a platform like Udacity.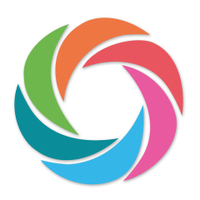 There are some brilliant free courses available on this site, buoyed up by a supportive community of learners. Want to cement your learning? Upgrade to get extra support and features.