If you're sick of signing your life away on long term, multiyear cell plans and want to try something more flexible, then Visible is one of the best options out there… and it's about to get a whole lot better thanks to a host of new features that are being rolled out today.
Visible is one of the best prepaid cell phone plan providers out there and it's improving its already stellar service with a host of new features, headlined by the addition of 5G service on compatible phones. 5G service will be provided via access to Verizon's 5G network, since Visible already uses Verizon's network. This offers Visible users speeds of up to 200 Mbps in 5G areas.
In addition to the 5G bombshell, Visible is also enabling calling to Canada, Mexico, US Virgin Islands, and Puerto Rico as part of its services. This means you'll be able to call your friends, family, and colleagues almost anywhere in North America.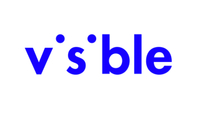 On the convenience front, Visible is also adding a new eSIM functionality too, which means you can activate a compatible device from home in as little as 15 minutes, meaning you won't have to wait for Visible to ship a SIM card out to you. eSIMs are basically built into the device and just need to be activated for the appropriate network. Most of the best smartphones that are coming out these days support this feature. Currently this is only available on Apple devices through Visible, but support for Android is coming soon. The full list of compatible Apple devices is:
iPhone XS
iPhone XS Max
iPhone XR
iPhone 11
iPhone 11 Pro
iPhone 11 Pro Max
iPhone SE (2nd gen)
iPhone 12
iPhone 12 Mini
iPhone 12 Pro
iPhone 12 Pro Max
The popular Party Pay plan has also made a comeback (basically a family and friends group plan that reduces everyone's overall payments), and this time it's even better. Previously, the plan was limited to four people, but you can now have unlimited people on a single party plan, bringing each person's monthly cost to just $25 per month. If you have fewer members, the saving per person is a little less impressive, but still worth it. It's $35 per person per month with two party members, and $35 each with three party members.
But wait, there's more. Visible is also starting up a referral program where Visible members can refer friends, family, or complete strangers (good luck with that one). Member's get $5 off their next month's bill for each referral, up to a maximum of 12 referrals per year. So, you can save $60 per year if you don't mind harassing your entire social network into joining Visible.
Finally, Visible has also added a new community platform, called Visible Community. This allows members to meet and connect with other Visible members, potentially even leading to Party groups forming. This comes off the back of user feedback which showed that Visible members started Party plans with people they met on social media. In fact, a third of all respondents to a survey said they were in a party with someone they don't personally know.
As a prepaid cell provider, Visible offers a great alternative option to the best cell phone providers, most of whom require you to sign up to two or three year deals to use their services. There is basically only one Visible plan - $40 per month for unlimited data, minutes, and texts plus extra if you want a smartphone along with it (you can bring your own or buy one from Visible). This is far cheaper than most major providers, and you're only committing to paying on a monthly basis, so you can cancel at any time. Frankly, we have no idea why anyone uses the major networks when the value that prepaid networks offer is so good.