VSP Individual Vision Plans give you one of the lowest copay schemes available on exams, glasses and contacts. This is made possible by charging the highest up-front premiums we've seen. Policies are available through your workplace as well as individually. There's also an option to insure your family for a reduced rate.
A basic plan costs $15 a month, and a family plan $39. With your monthly paid, exams costing just $15, basic lenses cost $25 and you're given a $150 dollar allowance to spend on frames. You can opt to pay more each month to include multi-focals, additional lens options and more luxurious frames. If you only need the glasses, there's an EyewearOnly plan that'll save you a few bucks a month. Flexibility, good coverage, and the peace of mind that the low copay provides makes VSP one of the best vision insurance companies of 2020.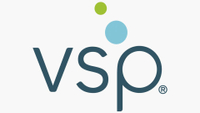 Check out all the latest VSP Individual Vision Plan prices to find the cover that is right for you. The premiums are higher than some others, but the service you get is well worth it.
VSP review: Fees and savings
High monthly premiums
Means high allowances when you need them
As you'll know with choosing one of the best health insurance companies, there's always a balancing act when choosing your plan. Do you opt for low premiums and pay more in the doctor's office or go for a higher monthly bill and enjoy the benefits when you need them? VSP is upfront about hitting you with a high monthly premium to leverage those low copays and high allowances when you need them.
Glasses and contacts are something you rely on day to day and year on year. Vision exams are also something you're going to need regularly if you want to keep your sight in tip top condition. The predictable frequency of your optical needs and spending might make it worth looking into a plan weighted the way VSP charges.
Vision review: Spending choices
Has an impressive range of independent doctors and outlets
Not quite as well served for popular chains
You can of course, spend your benefits out of VSP's network if you choose, but your allowances will be much lower. The choice of network for most people will between VSP and EyeMed.
VSP has an impressive spread of independent doctors and outlets, EyeMed is much better for the chains such as Lenscrafters, Target and Sears. Where you choose to get your exams and eyecare will inform your decision.
VSP review: Future planning
Wide range of plans available
All plans will give you a discount on glasses and frames
Various plan levels are available, depending on how you'd like to structure your payments and how much cover you need. There's additional value to be had if you need cover for your spouse or family.
All plans will give you a discount on glasses and frames, as well as laser surgery should you need it. An Easy-Options Plan lets you choose from a range of benefits that suit your needs.
VSP review: Online experience
Site is pleasantly clean and clear
Customer service is on hand six days a week
Buying an Individual Vision Plan from VSP is a quick and painless job. The site is pleasantly clean and clear, there's a toll-free number for enquiries and should you look like you're struggling, the online chat gadget will pop up and ask if you need help.
It's not an exciting or innovative web presence, but it's more than up to the task. Customer service is on hand six days a week, and the 'Find a doctor' tool allows you to see network coverage using your zip code before you join. All very reassuring.
Should you choose a VSP Individual Vision Plan?
VSP has been insuring its customers' vision since 1955. It's one of the largest firms of its kind and is offered by more than 30,000 doctors' offices around the US. This plan sees VSP providing its policy to you from its own website, without involving a third-party seller, which should, in theory, save you money.
VSP allows you to sign up to its vision plans personally and also supports whole family plans to look after your loved ones too. When you're a member, your copay fees for glasses, contacts and for vision exams are guaranteed and always low.
Exam fees are just $15, for example. When compared to the $100-$200 you'd be paying regularly, that's a hefty saving. There's a calculator on the site that quickly asks you for your requirements. Certain expectations and circumstances might nudge your premiums upwards, but a basic plan is $15 per month. This is likely to put your annual cost significantly higher than other plans, but the savings are greater too.
Moreover, as a non-profit, VSP reinvests your premiums in the business. If you and your family are regularly spending money on glasses and contacts it's worth investigating how much this plan could save you.
The network is particularly good if you value independent eye doctor care, and it's the second biggest around full stop. VSP's pedigree is unmatched and it offers plans to suit your family and loved ones.