Choose the best landscape design software to help your dream space become a reality. We've picked six of the very top landscaping software options, including 3D landscape design apps and programs, to help you find the perfect choice for you.
One of the reasons we love the best landscape design software is that it allows you to really experiment when designing your outdoor space, so whether you want to know what a pond would look like in your yard, or add a patio area to your space, you can make sure you know exactly what you want before you've made any changes to your actual home. This is ideal for budding landscapers who want to see their visions come to life in 3D displays, making it easy to convert them into a real garden space for you or your clients to enjoy.
Editor's Choice: Realtime Landscaping Plus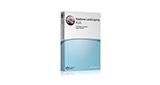 (opens in new tab)
Landscape software should be easy and functional. Install a program and you're good to go. Unfortunately, almost all programs tend to be difficult to use. They're often not very intuitive and complicated, requiring extensive training to learn.
While some landscape design software can be quite expensive at up to $600, the lowest-cost option in our top picks is just $30, so there is something for beginners or professionals in this complete roundup.
A lot of software will come with extensive libraries of different plants, path and patio types, and pool or pond shapes, and you can even opt to see real-life features such as running water from water features.
While most of the options in our best landscape design software guide are available as computer software for Macs or PCs, it is also possible to buy an app for your smartphone so you can work on your design creations when on the go. If you want to turn your hand to interiors, be sure to check out our top picks of the best interior design software (opens in new tab) and the best home design software (opens in new tab) programs, which will make it possible to renovate your entire space inside and out.
---
1. Realtime Landscaping Pro: Best landscape design software overall
Why you can trust Top Ten Reviews Our expert reviewers spend hours testing and comparing products and services so you can choose the best for you. Find out more about how we test.
Realtime Landscaping Pro is a premium-quality landscape design tool that's powerful enough for professional designers to use, but accessible and intuitive enough for homeowners to get to grips with too.
Design an accurate model of the exterior of your house, and sculpt the surrounding land to match your own backyard using the built-in topography builder.
Then plan your garden using the extensive library of 5,700 realistic plants, and thousands more garden accessories – many of which are replicas of real-world brands available for purchase.
Once your design is complete, you can view it in 3D from the perspective of your choice, or activate the immersive walkthrough mode – complete with realistic lighting, shadows, running water and even moving leaves – to help you visualize how your finished garden will feel.
This impressive feature set makes Realtime Landscaping Pro hard to beat among landscape design tools – especially for less than $100 – which is why it's our overall pick for best landscape design software on the market right now.
---
2. TurboFloorPlan Home & Landscape Pro 2020: Best landscape design software for custom decking
TurboFloorPlan Home & Landscape Pro is an easy-to-learn yet feature-rich tool that includes both landscape design and home design functionality. At just under $100 it's in the same price bracket as our overall top pick Realtime Landscaping Pro, which makes direct comparison inevitable.
While it has a substantially smaller object library than Realtime Landscaping Pro – including around 2,000 fewer plants to choose from – the fact that TurboFloorPlan Home & Landscape Pro also enables you to design the inside of your home may be a factor that swings it in your favor.
TurboFloorPlan Home & Landscape Pro is particularly effective for designing custom decking for your garden, with a range of easily customized template designs, as well as the IntelliDeck tool, which follows the contours of your house as you draw.
Additional useful time-savers include the Visual Array tool, which makes complex planting schemes easily by aligning plants to a pre-determined path, with custom spacing. You can also drag and drop into zone-specific groupings.
Another reason to swing your decision away from Realtime Landscaping Pro is if you're a Mac user, as our top pick is PC-only. Be warned, however: the Mac version of TurboFloorPlan Home & Landscape Pro is substantially more expensive.
---
3. SketchUp: Best landscape design software for professionals
Favored by professional landscape designers and architects, you'd think that SketchUp would be far out of the reach of the average home user. Indeed, the most advanced version, SketchUp Studio, costs an eye-watering $1,199 per year.
But don't be put off by the maximum price-tag. SketchUp is also available as a free, web-based 3D modelling tool to help visualize your landscape design ideas. To take things to the next level, a subscription to SketchUp Shop is $119 per year, putting it in a similar ballpark to the other pro-standard landscape design tools in our guide – Realtime Landscaping Pro and TurboFloorPlan Home & Landscape Pro.
SketchUp offers almost endless potential for modelling your perfect landscape design. Even the basic free package provides a suite of landscape-building tools, a palette of useful garden textures, and access to a vast online repository of pre-built models for free in the online 3D Warehouse.
More expensive subscription tiers unlock extras such as real-time shadows to reflect the season and time of day, photorealistic rendering, fly-overs, walkthroughs and even virtual reality (VR) integration. But SketchUp Shop is likely to be the best fit for home users – it's affordable, and intended for non-commercial projects.
---
4. Virtual Architect Ultimate Home Design 10.0: Best landscape design software for visualization
Virtual Architect Ultimate Home Design helps you visualize what your outdoor space could look like. With easy-to-use tools and simple navigation, this software also has a good library of plants, branded items, and it benefits from good drawing tools.
There's a handy tutorial window that helps you navigate your way around this software so that you'll be able to get to grips with it fairly quickly. It's worth noting, however, that this software didn't run very quickly on hardware with a low battery. This version is also only available for PC but more basic versions are available for Mac.
What you will be able to do with this software though, is create decked and paved areas, add gazebos and walls, and importantly, you'll also be able to use the visualizer to see what your plants and shrubs could look like once they're fully established.
There's also an extensive selection of plants, fencing, and other more permanent fixtures, as well as a broad library of furniture too.
---
5. Total 3D Landscape & Deck Deluxe: Best landscape design software for beginners
Compared to the other landscape design tools in this guide, it's fair to say that Total 3D Landscape & Deck Deluxe is the rough-and-ready option. At just $19.99, this is entry-level software for beginners who want to see their ideas rendered in 3D – provided the accuracy and level of detail isn't a top priority.
There's a very impressive-sounding library of 4,600 plants, which on paper puts Total 3D Landscape & Deck Deluxe squarely in between TurboFloorPlan Home & Landscape Pro and Realtime Landscaping Pro in terms of its inventory.
However, this is a 'plant encyclopaedia' rather than an object library of an equivalent standard to those other packages. You'll find useful information about the different plants to help you choose, but when added to your landscape design they are flat, blocky and pixelated renditions.
There are some useful time-saving tools to be found within Total 3D Landscape & Deck Deluxe, however. The Smart YardBlock tool, for instance, uses drag-and-drop functionality to add entire lawns, decks or pools to your landscape design.
If your budget only stretches to $20, this is a very affordable way to visualize your garden ideas, if the free versions of iScape or SketchUp don't suit your needs.
---
6. iScape: Best landscape design software for iPhone and iPad users
iScape is an app that uses the built-in camera of your iPhone or iPad to capture data about your current garden environment, and then uses augmented reality (AR) to overlay your landscape design plans on top in real-time.
Whereas some landscape design tools include an immersive 'walkthrough' function, iScape enables you to simply walk around your garden carrying your device, exploring your design proposal from different vantage points.
A fully searchable library of trees, shrubs, flowers and other plants and garden accessories can be found within the app, complete with info and planting tips to help you make the right decisions.
Although the basic version of the app is totally free to download and play with, the restricted functionality may make it worth taking out a subscription to iScape Plus if you find it useful enough for your needs.
The AR mode is an enjoyable extra, although the app overall is much more limited than the other specialized landscape design software in this guide.
---
Best landscape design software: How to choose
Before making a decision about the right landscape design software for you, you need to consider exactly what you need it for. Here are a few useful questions to ask yourself as a starting point.
Are you planning a total redesign of your garden, and if so, are you doing it yourself or hiring a professional? Do you need to be able to work out the costs of each aspect of your plan, in order to meet a budget?
Does the plan you create with this tool just need to help you quickly visualize how your idea might look before you head to the garden center, or are accurate dimensions important? Do you need to recreate the topography of your garden, for instance, or get the angles of your boundary walls or fences spot-on?
And when it comes to planning a planting scheme, do you need a tool that can help you select what to plant and where – based on your local climate, the available sun, soil type, and other factors? And how much choice do you need?
All of these factors – and more – will help determine which landscape design software is right for you, so pay attention to their feature-sets carefully.
Best landscape design software: How much it costs
As our guide above shows, landscape design software can vary enormously in price depending on the capabilities of the tool, the desired realism of the final result, and also whether certain functions are necessary.
If you're a home user, we would generally recommend paying between $50 and $120 if you're working on a 'live' landscape design project.
SketchUp Free or the basic iScape app are completely free of charge, of course. Both enable you to experiment with your landscape design ideas, and see how certain plans could look in situ. But when you get to business end of the design process, these free options may not suit your needs for an actual project.
Both offer tiered subscription options tailored to your needs. An upgrade to iScape Plus is $9.99/month, or $19.99/month for iScape Pro. Significantly more powerful than iScape, SketchUp prices rise more dramatically: $119, then $299, then $1,199/year, but most home users will only need the first tier.
In terms of the specialized landscape design packages, we've primarily looked at the upper-tier 'Pro' versions of TurboFloorPlan Home & Landscape and Realtime Landscaping here, both just under $100 (for PC). However there are also cheaper versions of these packages, with correspondingly fewer features.
At $79.95, Realtime Landscaping Plus is also an excellent choice – your main compromise is the inability to add water features to your design, which may be a deal-breaker. TurboFloorPlan Home & Landscape Deluxe is even cheaper at $49.99 (for PC), although its feature-set is significantly pared-back by comparison.
---
What are landscape design programs?
If you're having a tricky time visualising your dream backyard or patio, landscape design programs are essentially a digital tool that will let you draw out and then fine-tune your ideas through adding and editing details such as dimensions, plants and other props. The best part is that the programs will set out your design in a photorealistic landscape, meaning that you get to see your design in 3D and catch any potential problems in the design stage.
Produced by brands such as Realtime Landscaping, TurboFloorPlan and Total 3D Landscape, most landscape design software is designed to be pretty user-friendly for the average person through interactive tutorials. However, there are also more advanced programs that have been designed with professionals in mind. Pro software such as SketchUp Studio have extra features such as cost estimators, import tools and photorealistic rendering to deal with every stage in the design process.
Regardless of whether you're a professional or just someone looking to jazz up their backyard a little, leading landscape design programs tend to have several features in common. As well as an extensive library, you should be able to search for specific props and objects to make your design as realistic as possible. The resulting landscape should also be as photorealistic as possible to help you fully visualize your dream backyard in 3D.
---
Best landscape design software: Features to look for
Certain basic features should be available in any landscape design software. These include, for instance, searchable libraries of plants and other objects to place in your design; useful keyboard shortcuts to make design process smoother; and the all-important undo/redo buttons.
More advanced features include topography designers to sculpt the terrain to match your garden; cost estimators, to ensure your design comes within budget; and import tools to customize your design with your own photos. These are less common, and may help you make your choice if they're important to you.
Another factor to consider is what methods are available to preview and present your landscape design, over and above the plan view you'll use to create it. These range from positioning a camera to show a 3D render of a particular perspective, to fully immersive walkthroughs and flyovers, and even AR and VR.
Plus, of course, there's the size of the available object library to consider – not just the number of plants, the information about them and how accurately they are rendered in your design, but also other accessories such as lighting, grills, furniture and any other additions. If you want a perfectly accurate rendition of your dream garden, you need a well-stocked object library.
Consider all the available features, and only pay for what you actually need. Many software companies offer a free trial of between 7 and 30 days – take advantage of these, especially if you're still not sure which option best suits your needs.
---
Best landscape design software: What the professionals use
As we covered as part of our review, we think that SketchUp is the ultimate landscape design software for professionals, thanks to the immense set of features available in the paid-for SketchUp Pro.
That includes real-time shadows that mimic the exact time of day when you're viewing your 3D model, fly-overs, immersive walkthroughs and even VR (virtual reality) software, so you can feel like you're a part of your design. These features come at a hefty price, but this is sure to be an expected cost of the job for professionals.
The good news is that even if you're not looking to spend megabucks on your landscape design software, then there is a version of SketchUp that you can use for free, which is available on web browsers. It has a huge number of props and models to play around with, so it's great for home users too!
---
Are paid-for programs that much better than free landscape design software programs?
Nowadays, free landscape design software such as the free version of SketchUp have a surprisingly large library. Even the more basic free iScape app will let you play around with some props and models so that you can begin to visualize your design. These free programs are great for beginners and they come in especially handy if you're not quite sure yet whether landscape design software is the right tool for you.
If you're still on the fence and haven't yet decided whether to opt for a free or paid-for landscape design software, it may be worth considering whether you're designing as a hobby or professional. As you'd expect, free landscape design software has less features than paid-for software, so it quickly comes with its limitations. This may prove to be a stumbling block if you're looking to sketch out your design in minute detail or if you want your design to look as photorealistic as possible.
Plus, if you're a professional or anyone who is planning needing features such as cost estimators and rendering, a paid-for option will be the best option to get your design to the next level.
---
Best landscape design software: for iPad users
iScape is without a doubt our top pick when it comes to the best landscape design software for iPad users. It uses the built-in camera on your iPad (or your iPhone) to create realistic designs of your outdoor spaces - what could be more convenient? You can simply take your device out to your garden with you, and start plotting from there.
There's also an excellent library on iScape for adding in lots of fancy props as well as valuable info and planting tips on how to make your garden bloom. There's a free version if you fancy trying out this app before you buy too, you can see if it's a good fit for you before you splash any cash.