Cigna is a health and life insurance company with a global span. Dental insurance is only a small portion of what this provider does, but it offers good, reliable coverage. The comprehensive plan, for example, is available everywhere and covers 100 percent of the costs of standard preventive care as well as a competitive percentage of major care procedures like root canals and orthodontia. That said, it's less effective at covering basic services like fillings and extractions.
Cigna had the same three plans in each region I got quotes for- 1500, 1000 and Preventive. The Preventive plan only covers the cost of oral exams, cleanings, x-rays, fluoride applications, sealant and non-orthodontic space maintainers, but it covers these at 100 percent. The monthly premium is higher than average, however, though not extremely so. For example, Delta Dental is about $7 less per month and covers more procedures than just preventative care.
The 1500 and 1000 plans are named according to the maximum amount the insurance pays each year. While both plans have the same coverage, the premiums are different and Cigna will pay either $1,500 or $1,000 in a 12-month period (per person on the plan). Once you hit the maximum, you're responsible for 100 percent of the cost. If you're expecting to have major dental work, the higher maximum is better. Both plans pay for 20 percent of your basic care and 50 percent of any major care, including orthodontia.
Cigna's website makes it easy to see what each plan offers and lists exceptions, including variations by state. It also works with 286,000 dental offices worldwide but its U.S.-based network of dentists is small for a large dental insurance company, with only 90,000 participating dentists. In comparison, Physicians Mutual has 470,000 partners, despite being a much smaller company. However, Cigna covers costs for out-of-network dentists as well. You just don't get the additional savings from choosing an in-network dentist.
In my regional quote evaluation, Cigna was about average or just above average. It had plans available in each region, and each region had the same three plans. For the most part, the plans were consistently priced, though the South tended to be more affordable than the other regions, costing an average of $6 less per month.
Each level of coverage is affordable, but it's never the cheapest option. And that might be a good thing. With insurance, choosing a financially stable provider with a national presence is often better than choosing the cheapest plan from a relatively unknown provider, as the larger provider is less likely to deny coverage.
If you want a nationally recognized and financially stable insurance provider, Cigna is a good option. The plans may not have the lowest premiums, but the coverage is competitive and the premiums aren't expensive.
Need a better alternative?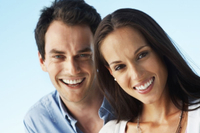 (opens in new tab)
Top Ten Reviews has reviewed the Best Dental Insurance so that we're able to offer you the authoritative buying advice you expect.