Discover Home Equity comes from Discover, a leading online bank and payment service in the US that helps people borrow smarter. It offer services that cover all kinds of loans and lending, and one of these is home equity loans. You can find out more about other home equity lenders in our round-up of the best home equity loan lenders.
A home equity loan allows you to release a percentage of the value of your home as a lump sum loan which is then paid back, with interest, over a fixed number of years. If you are planning a big renovation, looking to consolidate debts, have kids going to college or have some unexpected financial commitments then a home equity loan could be for you. One thing to note is that you will need to have relatively good credit before applying.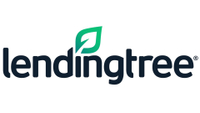 Discover Home Equity Loans: Eligibility
In order to qualify for a Discover home equity loan, you will need a credit score of 620 or higher with only a maximum debt-to-income ratio of 43%. While customers with the highest credit scores can go up to 95% CLTV (Customer LifeTime Value), the average consumer will need at least 10% equity once their primary loan and the home equity loan are taken into consideration.
Discover has no restrictions on how long you must live in your home after obtaining a loan. However, if you sell the home, you'll have to use some proceeds to pay off the loan and if you pay off the loan within 3 years, Discover will ask you to reimburse it for certain third-party fees that were paid on your behalf upfront, which can be up to a maximum of $500.
Once qualified, Discover offers a range of features such as competitive interest rates, a personal banker and the potential to spread the loan over 30-years, which is much longer than most of the market offers.
You can also use a Discover loan for 1st or 2nd lien. Contrary to most people's perception of home equity loans, Discover can refinance your primary property – and do so without charging fees at closing like a conventional refinance lender. You may be able to lower your interest rate, change your term, or take cash out.
Discover Home Equity Loans: Features
Fixed-rate loan that means your payments won't change
Flexible terms, choose from 10, 12, 15, 20, or 30 years
No application fee
Discover Home Equity Loans: Key Features
Information Support: Online through their website and available via phone weekdays 8am – midnight ET
Financial Education Center: Online through their website – E.G. Paydown planner, saving and loans calculator, college scholarships, personal loan resources
Support: Phone. Including support for the hearing impaired, between 8am and midnight ET (10am to 6pm on weekends)
Interface: Computer, tablet, and mobile
Discover is a well-established financial service provider, working since the mid-1980s to help people fund life's expenses through a range of borrowing solutions. Their home equity loans are tailored to borrowers who have a big expense on the horizon and have assets against which a loan can be secured. You can choose how much to borrow, usually between $35,000 and $200,000 over a range of 10 to 30-years with interest rates from as low as 3.99%.
As well as fair and transparent rates, there is no application fee, no origination fee, no home valuation fee and no cash required at closing. This could save you a considerable amount when put against other competitors. What's more, for the homeowner looking for stability, your monthly payment amounts will not change over the course of the loan's term either.
Discover provides a personal approach to financial services. Once approved, each customer is given their own personal banker, who is available on the phone Monday to Friday between 8am and midnight (and 10am to 6pm on weekends) ET if you ever have any questions.
Discover Home Equity Loans: Interface and Usability
Account available online and via mobile
Receive a lump sum payment
Lower interest rate than other unsecured loan options
One of the benefits of Discover's home equity loan is the online calculator on their website. It allows you to get a clear understanding of just how much you may be able to borrow, and what that would be to repay each month. They also offer their clients a dedicated banker who takes care of their case which makes getting answers to questions easy.
On the website there is a handy checklist of the required forms that you will need to have at hand to complete your application, these include everything from bank statements and pay stubs to your current mortgage statement and insurance paperwork.
However, once your loan is established, you will receive details that allow you to log in to your personal account online. This will enable you to keep track of all your monthly repayments, view statements and download tax documents. Remember, if you get stuck you can always ring your personal banker or make a payment over the phone.
Discover Home Equity Loans: Quality of Product
Knows the market
Easy to use and manage
Free automatic payment program
Discover is a well-known and reputable provider of home equity loans and as such the application process is very easy. The application is mainly completed online via a form, and if you meet the necessary criteria this will automatically pre-qualify you for a loan, showing you multiple loan options that you are eligible for based on the information you entered.
You will then have a call with an account manager and likely be asked to provide copies of additional documents. These can all be uploaded online, or can be sent by fax or mail. You will have access to a loan account online to keep track of the application and once it's approved you can keep on top of payments there too.
With low rates starting from just 3.99% and longer completion terms than most home equity loan providers of between 10 and 30-years, Discover has a lot going for it.
What's more, there are no closing costs to consider and all application and origination fees are also discounted. So, it could potentially save you money.
However, this isn't a nationwide scheme and so isn't available in Iowa or Maryland. It's also worth bearing in mind that home equity loans are never given for more than the property is worth. In general, you can only qualify for a loan of up to 95% of the property's equity (that's if your credit score is 700+ on a 1st lien mortgage and 720+ on a 2nd lien mortgage, and only on loan amounts up to $150,000. Above $150,000, you can only go up to 79.99% CLTV) and commercial properties don't count. There is also the possibility to deduct the interest payment on your taxes if you are using the proceeds for home improvement, though you would need to speak to your tax advisor to confirm that.
Discover Home Equity Loans: Customer Reviews
Reviews are mainly positive
Online complaints suggest a long waiting period to receive lump sum
While reviews are mainly positive there are a handful of online complaints that speak of a long waiting period to receive the lump sum. It seems that delays occur despite having all documents required and sometimes there is a lack of communication regarding closing dates or when personal bankers are on holiday.
Some accounts speak of drive-by appraisals valued at lower than full appraisals and loan rates fluctuating during the waiting period time. However, the majority of customers speak highly of their personal bankers and the advice they provide.
Should you choose Discover Home Equity Loans?
Discover is a financial services company that prides itself on personalized customer service, and this stands out in their home equity loan offerings. It combines the convenience of an online application process with the service of a personal banker. This makes it easy to keep track of your application, and to get answers to any questions you may have that are completely tailored to your personal circumstances.

As a company it aims to help customers change the way they think about money by promoting sensible borrowing. Discover offers financial products that are tailored to individuals who have struggled to maintain a good credit score in the past, with the aim of helping them develop sound financial habits going forward.
Overall, the home equity loans that Discover offers are wide-ranging, from $35,000 to $200,000, and come with multiple benefits such as low rates, fixed payments, a personal banker and the ability to pay back the loan over as much as 30-years. However, one thing to note is that home equity loans are not available in Iowa or Maryland.
---