LG makes some of the best appliances on the market, from dishwashers and ovens, to washer and dryers that make daily chores a breeze. No matter whether you're on the hunt for a new LG product to simply treat yourself, or to upgrade an existing appliance, you'll have likely been planning it for a while. These high quality products come at a cost, so it's crucial to make the most of any deals when they come around.
Luckily, this weekend is Memorial Day weekend, and with that comes plenty of superb sales across LG products. You'll have to be quick though, as these are unlikely to last past Monday.
Sales shopping can be stressful, especially if you're already busy enjoying the long weekend with friends and family. This is why we've rounded up the best LG Memorial Day deals, to make it simple for you to find exactly what you're looking for at the ultimate price.
With this in mind, jump straight into the latest Memorial Day LG deals below, so you can start enjoying your exciting new purchase as soon as possible.
Memorial Day LG deals
We've scoured the interest to bring you the best LG deals this Memorial Day. You might be searching for a new AC unit ahead of the steaming summer months, or maybe a new dishwasher to make cleaning up after BBQs a walk in the park. Regardless of your aim, these sales will have you typing your card details in and hitting 'buy' within a matter of minutes.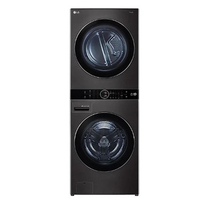 LG Wash Tower™ Single Unit Front Load 4.5 cu. ft. Washer and 7.2 cu. ft. Heat Pump Ventless Dryer | was $3,099, now $2,789 at LG
There's no way to make laundry day simpler than with this LG wash tower and ventless dryer stack. The washer alone is 4.5 cu. ft. while the dryer comes in at 7.2 cu. ft., offering ample room for the whole family's dirty clothes and bed linen. It also comes in a sleek black design that will elevate even the dullest of laundry rooms.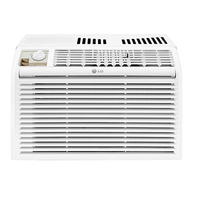 LG LW5016 5,000 BTU Air Conditioner| Save 20% off Select Air Conditioners with CODE: RAC20 at LG
Summer is on the horizon, and with that marks balmy nights and sweltering days. Make the most of Memorial Day sales with this 5,000 BTU air conditioner that has 20% off and an estimated cooling range of 150 Sq. Ft.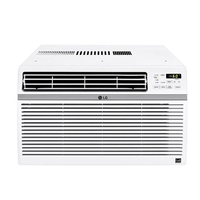 LG LW6017R 6,000 BTU Window Air Conditioner | Save 20% off Select Air Conditioners with CODE: RAC20
The Memorial Day weekend marks the beginning of summer Friday's and long, hot weekends. Get ahead of the game with this LG air conditioner that has a 6,000 BTU and an estimated cooling range of 260 Sq. Ft. LG's window air conditioners are also designed for easy installation so you can get it up and running as quickly as possible.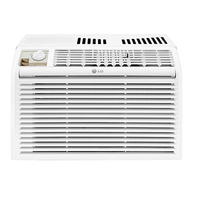 LG LW8016ER 8,000 BTU Window Air Conditioner| Save 20% off Select Air Conditioners with CODE: RAC20
If you're looking to upgrade your window air conditioner unit this summer, then it's a great time to make the most of LG's 20% off Memorial Day deal. This 8,000 BTU model has an estimated cooling area of 340 Sq. Ft as well as three speeds and an energy saving function, so you can keep it running through the night with peace of mind.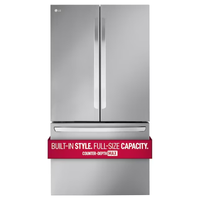 LG Counter-Depth Smart French Door Fridge | Was $2.499, Now $1,899 at Lowe's
This beautiful and efficient Smart French Door Fridge from LG offers both looks and a number of impressive features. The built-in water filter and cooler give you instant access to fresh filtered water and the LG ThinQ app lets you monitor and control your fridge from your smartphone or tablet. There is also an ice maker for those hot summer months and a cool guard that helps to maintain cold air.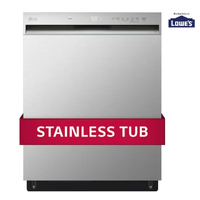 LG QuadWash Front Control 24-in Built-In Dishwasher | Was $829, Now $529 at Lowe's
This dishwasher features QuadWash technology that will power clean dishes from multiple angles for spotless cleaning. The exterior is made of smudge-proof, fingerprint-resistant stainless steel which is great for when your hands are dirty or greasy from loading up dishes. This dishwasher is exclusive to Lowe's, and thanks to this Memorial Day deal you can get one for cheaper.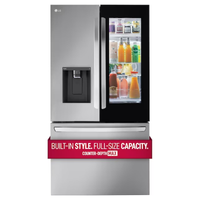 LG InstaView Smart French Door Fridge | Was $3,499, Now $2299 at Lowe's
This French door refrigerator features an edge-to-edge InstaView window that illuminates and displays the contents inside your fridge. The Dual ice makers maximize ice production and the indoor ice maker provides more storage space in your refrigerator. This fridge will blast cool air around every corner of your refrigerator keeping food fresh for longer, and the LED panels inside provide a bright light while also saving energy.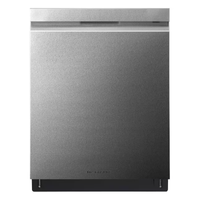 LG SIGNATURE QuadWash Top Control Dishwasher | Was $1899, Now $1669 at Lowe's
The LG SIGNATURE Dishwasher has both tremendous build quality and power. The Brushed stainless steel exterior looks great and is super easy to clean. This dishwasher features LoDecibel technology that allows it to run at a whisper-quiet level. The TrueSteam gives two powerful blasts of steam to cut through and break down caked-on food and debris while also reducing any water spots on your dishes.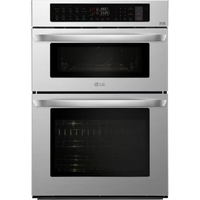 LG 30-in Self-cleaning Convection Microwave Wall Oven Combo | Was $3899, Now $2299 at Lowe's
This Microwave Oven combo by LG is built for convenience. The TurboCook speed oven on top gives you the speed of a microwave without sacrificing food quality, but it can also be used as a conventional microwave. The bottom oven boasts True Convection technology for perfect crisping and browning on all of your favorite dishes. This combo is also self-cleaning, saving you both time and money.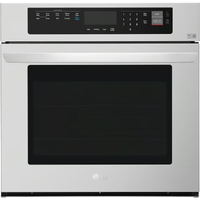 LG EasyClean 30-in Self-Cleaning Electric Oven | Was $2199, Now $1799 at Lowe's
No one likes cleaning their oven, and thanks to LG's self-cleaning technology with this model you don't have to. This oven will clean itself so that you can spend more time cooking and less time cleaning. This oven features 3 heavy-duty racks and 5 rack positions, and a beautiful blue interior that looks great.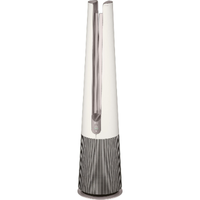 LG - PuriCare Air Purifying Fan | Was $549.99, Now $299.99 at Best Buy
This sleek LG PuriCare air purifying fan will deliver great air quality for any room in your house. The filtration is powerful and features HEPA-approved technology to capture any dust or allergens paired with UVnano Technology that kills any bacteria on the fan blades or in the system. This tower is WiFi enabled and can be controlled using the LG ThinQ app on your smartphone or tablet.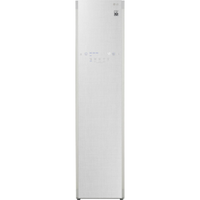 LG Styler Smart Steam Clothing Care System | Was $1,999.99, Now $799.99 at Best Buy
This LG Styler is a true upgrade to your laundry room. This styler will use gentle steam to refresh your clothes and reduce odors and will even help sanitize them and remove any allergens. It is certified by the Asthma and Allergy Foundation of America for its performance in reducing bacteria and fungi by at least 99%. It will refresh your clothes at the touch of a button, and with this deal, it is well worth the money.
Looking for other ways to improve your home in time for Memorial Day? Check out the best gas lawn mowers or the best pressure washers to create a dreamy backyard.