Medical Guardian has been a leading provider of medical alert systems for the past three years and offers six packages; the Classic Guardian, Home Guardian, Family Guardian, Mobile Guardian, Active Guardian and Freedom Guardian. It rated best for response center quality in our round up of the best medical alert systems.
This review tests the Classic Guardian, an in-home landline system, and the Active Guardian, a mobile system with fall detection. It's worth noting, however, the Home Guardian is the MobileHelp Smart, a very popular cellular in-home system and the Mobile Guardian is also a MobileHelp device.
In tests, Medical Guardian earned our pick for best emergency response performance, which included the response speed, call-in-progress quality and emergency responder quality.
Medical Guardian: Cost
The pricing structure of the packages isn't expensive, but it isn't competitive either. In fact, the prices are right around the market average. For example, the Classic Guardian is $29.95 per month and the market average is $28 per month. However, Bay Alarm Medical and Medical Alert both offer landline medical alert systems at $19.95 per month. The mobile device starts at $39.95 per month, also $2 over the market average. The Active Guardian is $49.95 per month, a $2 improvement on the market average. Of course, GreatCall's Lively Mobile starts at $25 per month and costs $39.99 with fall detection.
Medical Guardian: Emergency Response Performance
Medical Guardian's call response time was very fast, receiving an A- with an average speed tied with two other services as the second fastest response time. It averaged about 28 seconds from the moment of pressing the help button to the moment an operator answered. By comparison, the overall average call response time (averaging all the services together) was 47 seconds. Some services averaged more than 90 seconds. However, despite its impressive speed, GreatCall was still twice as fast.
The call-in-progress quality of Medical Guardian's mobile and in-home system are excellent. The systems always indicate a call is active. It may seem like a small detail, but it's surprising how many systems we tested didn't make any indication of this type. It's not farfetched to imagine how this silence could induce panic in a senior with a real emergency.
The quality of Medical Guardian's emergency responders is what stands apart, without a single bad call in tests. The tone of the operators was always calm, clear and friendly. They never sounded complacent or in a rush to end the call. And while they read from a script, like many other response centers, the responders didn't sound scripted. They each asked at least twice if the subject was okay or needed help. A quality call center with quality responders and a quality script like the one Medical Guardian uses goes a long way towards alleviating any concerns around the anxiety associated with calling an emergency number.
Medical Guardian: System Performance
The Active Guardian's speaker received a B+ grade for quality. There were some minor clarity issues, but this could have been the result of the cellular connection with the emergency call center, as the quality seemed to fluctuate some from call to call. Overall though, there was no problem communicating effectively with the emergency responders.
The Classic Guardian has been one of the best in-home systems for many years, in part because it has the longest wireless range. However, if your loved one is active enough to roam 1,300 feet from the base station, they really should be using a mobile medical alert system. As such, our focus concentrated on speaker quality and maximum volume, since communication with emergency responders is critical. Even with this shift in focus, the Classic Guardian is among the best performing in-home systems with a very clear speaker and the loudest volume is the highest in the test, averaging 91-dB.
Medical Guardian's Family Guardian is a unique package. It combines the Classic Guardian with motion detectors and a smartphone app. The purpose of this medical alert system is to monitor your activity and provide updates of the user's movements throughout the day. You also receive alerts should they press the help button. You can get alerts for night wandering, falls, low activity and doors left open. It's ideal for families with relatives suffering with dementia or needing additional monitoring.
Medical Guardian: Accessories
We tested two smartwatches that Medical Guardian offer as part of its packages, MobileHelp and the Freedom Guardian.
Both are impressive and worth considering, especially if the senior in question doesn't like the idea of wearing a medical alert device. It's not uncommon for seniors to resist medical alerts, as there is a stigma associated with these devices. Many seniors don't want others to think they may need help. With a medical alert smartwatch, nobody is going to view the watch as anything other than a watch. Plus, these devices offer additional features over medical alerts, like displaying text messages, appointment alerts, weather updates and fitness tracking.
Compared to the MobileHelp Smart , the Freedom Guardian is the simpler, less stylish option. It only has two buttons, very few screens and no fitness and health tracking capabilities so is the better option if the user is less technically adept. It does have a few issues though, including a sensitive display that too easily activates a call when on the help screen. It also has a tendency to activate the voice-callout time function when anything brushes against it. It costs less upfront than the MobileHelp ($99 vs $350) but costs nearly twice as much per month to maintain the emergency response center service.
Finally, it comes with a companion app, which can be used by you and your loved one. It connects everyone in their circle, allowing you to track their movements, text message them and get notifications if they called for help. You can also monitor the watches battery, Wi-Fi and cellular connections from the app. It's an excellent tool for making sure you're in the loop.
Medical Guardian: Verdict
Even if the accessories and smartwatches aren't manufactured by Medical Guardian, the systems offered by this medical alert service are very good. In addition, the call response time was impressive, though not as impressive as GreatCall. Medical Guardian is among the best medical alert services, but the pricing isn't enough to put them at the top.
Need a better alternative?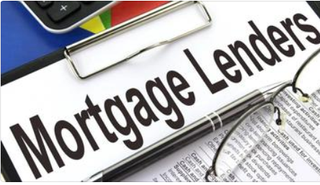 Best medical alert systems 2019
Top Ten Reviews has reviewed the best medical alert systems so that we're able to offer you the authoritative buying advice you expect.