This fantastic Mint Mobile deal will net you a six months cell phone plan for the price of three months, and it covers the Unlimited plans too. Mint Mobile has been making waves this year with its cheap, short term cell phone plans which offer reliable service at great prices, but without locking you into multi-year contracts.
We're huge fans of Mint Mobile and doubly so at the moment with this Black Friday deal, which offers you an extra three months free when you buy a three-month plan. That means if you choose to go with the Unlimited data plan, you can get six months' worth of unlimited calls, texts, and data for just $90 total. Some of the best cell phone providers will charge you that per month.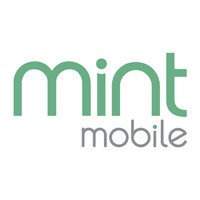 Get six months for the price of three with Mint Mobile: Was $180 now $90
An unlimited data plan for the equivalent of $15 per month is basically unheard of in the US, so this Mint Mobile offer is an absolute steal. You can also go for the cheaper, limited plans to save even more money if you don't need that much data.
Mint Mobile is a relatively new cell phone provider that was founded in 2016 and aims to offer a cheaper alternative to what it calls "big wireless". Mint Mobile is online only, so there are no overhead costs associated with stores, and it sells short term contracts in bulk, meaning you pay upfront for the entire cost of the plan. This allows it to sell its plans at a much lower rate than traditional cell phone providers like Verizon or AT&T.
You don't have to worry about the network quality either, as Mint Mobile runs on T-Mobile's award-winning 5G network. If you're not sure how good the T-Mobile coverage is in your area, then check out our cell phone coverage maps article to find out.
We also covered another Mint Mobile deal a few days ago which is also still live. You can get the iPhone SE and two years unlimited data for just $45 per month. This is ideal if you need one of the best smartphones to go with your cell plan, as the iPhone SE is a phenomenal budget smartphone.
Mint Mobile is also owned by Ryan Reynolds. Yes, that Ryan Reynolds. He became an owner last year and his irritatingly handsome face has been slapped all over Mint Mobile's advertising since. We reached out to Ryan Reynolds for comment on this deal and he told us to stop calling him or he'd get his lawyers involved. Good talking with you Ryan.
More great Mint Mobile cell plan deals
Looking to save money and upgrade to the latest smartphone? Then check out our best
Black Friday cell phone plan deals. Need more money-saving deals and discounts? We've rounded up the best Black Friday USA deals for 2020 - which includes early price-cuts from around the web.