T-Mobile is a powerful choice for anyone that wants a network with the widest 5G coverage in the US. It's one of the fastest too, just not the fastest for 5G download and upload speeds. But it does offer some of the best video streaming speeds out there.
T-Mobile also does well when it comes to 4G data and call coverage plus its got a great range of plans that mean there should be something to suit all needs. T-Mobile has some expensive plans, sure, but it also has affordable options. So while it's not the most expensive network it's also not the cheapest, despite offering some of the best services. Just don't expect it to beat the 5G speeds or coverage of Verizon Wireless or, for regular phone signal, AT&T Wireless.
T-Mobile is flying high on our list of the best cell phone providers, and is especially worth a look if you're over 55 as this offers some great senior plans. For example the Unlimited 55+ plan gives customers aged - yup - over 55, a discount for up to two lines. This represents a drop from $130 for one plan down to just $80.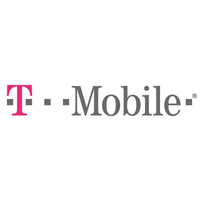 T-Mobile's latest plans and prices
If you're going 5G, there are some good deals on T-Mobile now. For anyone else, there are enough plans to find something just right for you.
T-Mobile: Coverage
The reports from different independent testing companies like RootMetrics, Ookla and OpenSignal sometimes contradict each other. For example, T-Mobile comes in fourth place in RootMetrics' report, but it tops both Ookla and OpenSignal's rankings.
Each company uses different testing methodologies. RootMetrics performs road tests and covers a wider physical area than other tests, but OpenSignal is more relevant to users, as its results come from an amalgamation of crowdsourced data. Basically, T-Mobile doesn't have as much coverage in rural areas as Verizon, but it performs well in urban zones. If you live in a city, you can benefit from T-Mobile's fast speeds.
Though there are some conflicting reports on T-Mobile's network performance, it is still one of the top cell services in the US. It has one of the fastest 4G networks which performs particularly well in urban areas, and offers feature-rich unlimited plans. It also has the most widespread national coverage of the ultra fast 5G network connectivity. OpenSignal claims users are connected to 5G on average for 22 percent of the time, which is 8 percent higher than the next-placed rival.
T-Mobile: Unlimited plans
From $60 per month
Top end is $85 per month
T-Mobile offers three plans aside from its Unlimited 55, Military & Veterans and First Responder specific plans. These are Essentials, Magenta and Magenta Plus - all three feature unlimited calls, texts and 5G data.
Essentials, starting at $60 per month for one line, gets you extras like unlimited abroad texting, SD streaming, a dedicated customer care team, mobile hotspot data plus free talk, text and 2G data in Mexico and Canada.
Magenta, starting at $70 per month, gets you all the above plus taxes and fees included, Netflix in SD, in-flight Wi-Fi for an hour and free texting, high speed data and free calls and texts in Mexico and Canada, plus 5GB of 5G hotspot then unlimited at 3G.
Magenta Plus, starting at $85 per month, gets you everything from Magenta but with 40GB of 5G hotspot data, Netflix in HD, Unlimited in-flight Wi-Fi, 4G data in Mexico and Canada, HD streaming, Name ID plus Voicemail to text.
T-Mobile: Basic plans
Prepaid from $40
Unlimited everything from $50
T-Mobile doesn't offer much else in the way of monthly paid plans that give less than unlimited, for that you can go for the prepaid plans. These mean you don't need a credit check, there's no annual contract and no data coverage charges. They're not as compelling as the ones you'll see at Visible and Mint Mobile, but the network is better.
The most basic option here is the plan which starts at $40 for a single line which gets you unlimited talk, text and 10GB of 4G LTE data which can be used as hotspot data. Jump to the Unlimited plan for $50 and you'll get unlimited calls, text and data plus unlimited 3G hotspot. Or go Unlimited Plus, at $60, and get all that plus 10 GB of 4G hotspot data.
On any plan you can add talk, text and up to 5GB of 4G data in Mexico and Canada for $5 per month. Add stateside international calling for $15 per month.
T-Mobile: Smart scam block
Excellent scam call blocking
Automatically works
Some of the best perks available with T-Mobile plans are the anti-scam features: scam ID and scam block. With the massive upswing in the number of robocalls and autodialed spam calls, T-Mobile's free call filter and call blocking services can save you time and frustration. Scam block lets you opt in to block all calls classified as likely scams, though T-Mobile warns that opting in may result in missing legitimate calls incorrectly tagged as scam calls.
Calls that may fall into this category include any auto-dialed calls from businesses to remind you of appointments or reservations. Scam ID, as the name suggests, identifies when you receive a call that is probably spam. This feature is built into the network, so it doesn't require a separate app to install, and it automatically works on any phone with caller ID.
T-Mobile announced that its scam block and scam ID features have already blocked over a billion scams from reaching its customers. The system isn't perfect, of course, but it's a nice perk, especially considering that competitors like Verizon charge $3 per line per month for a similar service.
T-Mobile: Money service
Single, joint and business accounts
Perks for T-Mobile wireless customers
T-Mobile has stepped into the banking business, offering a no-fee checking account through its new service, T-Mobile Money. T-Mobile isn't a bank now, but it is working with BankMobile, which is an online bank. T-Mobile is rolling out the service on a limited basis, currently allowing individuals to sign up for a single account. Joint accounts, small business accounts, multiple accounts and accounts for Puerto Rico residents are currently unavailable.
You don't have to be a T-Mobile wireless customer to sign up for an account, though there are perks if you are. According to the T-Mobile Money FAQs, anyone who is at least 18 years old, has a U.S. government-issued ID or state-issued driver's license or ID, a Social Security number and a U.S. street address within the continental U.S. is eligible.
The T-Mobile Money checking account does not have monthly service fees, overdraft fees, transfer fees, late payment fees, fees for in-network Allpoint ATMs or minimum balance requirements. If you're a qualifying T-Mobile wireless customer, your perks include Got Your Back overdraft protection up to $50 and 4 percent APY on primary checking account balances up to $3,000. Non-qualifying customers and account balances exceeding $3,000 get a 1 percent APY.
T-Mobile is a good cell phone provider if you live in a metropolitan area. It offers great speeds in covered areas but doesn't perform as well as Verizon on a nationwide scale. We highly recommend checking coverage maps to make sure you live well within any carrier's coverage area. If you live in an area with good T-Mobile reliability, you can't beat its feature-rich unlimited plans for fair prices.
T-Mobile: Customer reviews and satisfaction
Over three stars out of five on ConsumerAffairs
The Better Business Bureau (BBB) gives T-Mobile a rating of B+, which means the business is not currently BBB accredited. At the time of writing, the customer reviews leave the company with an average one star rating, and the BBB website logs 6,262 complains closed in the last 12 months.
One review, from Danny S, says: "T-Mobile services have been terrible and I paid over $1400 for two phones and so far one is freezing up."
ConsumerAffairs gives an average customer review rating of three stars out of five based on 1015 ratings in the last year. Positives include great in-store customer care, good finance support and efficient billing. Negatives include charging issues, pricing and hotspot drops.
One certified review, from Karen of San Antonio, Texas, says: "I love T-Mobile! It's fast and I love the unlimited data. I used to have another plan with a different company that would slow the speed of data once it reached a certain amount. I could start loading something and walk away several minutes and come back and it would still be loading. My daughter, son-in-law, and I share a T-Mobile plan together and it's cheaper this way. Much cheaper than the snail service I used to have!"
Should you choose T-Mobile?
T-Mobile has some of the best offerings of all the big carriers out there. Thanks to widespread coverage and some of the fastest 4G LTE this is great for data fans. But it's the widest 5G nationwide coverage that set this apart from the competition.
Plans are varied but not cheap although there are plenty of options and discounts for older people, veterans and first responders. For unlimited calls, text and data this is a great network and the selection of phones is broad enough to offer something for everyone.
If you're undecided on the handset you want, check out our best smartphone guide, while we also rank the best prepaid cell phone plans. Take a look at our cell phone coverage map of the US to find out who has the best network in America.