A sharp drop in interest rates triggered a 10% rise in mortgage refinance applications for the week ending October 4, new data from the Mortgage Bankers Association (MBA) reveals.
As per the MBA's most recent survey, refinancing accounted for over 60% of all mortgage application activity last week, with total demand growing by more than 5% compared to the previous seven days.
Taken against the same period last year, refinance applications were up by 163%, underlining that market conditions are currently favorable for those looking to review their mortgage with one of the best refinance lenders.
Drop it like it's hot
The jump in refinance demand can largely be attributed to a weekly drop in interest rates, which saw the average contract interest rate for 30-year fixed-rate mortgages with conforming loan balances down to 3.90% from 3.99% – its lowest level since August.
The average rate for a 15-year fixed-rate mortgage also decreased, falling to 3.35% from 3.43%, while rates for mortgages backed by the FHA and those with jumbo loan balances also fell.
The MBA's Associate Vice President of Economic and Industry Forecasting, Joel Kan, put the drops down to uncertainty surrounding economic growth.
"U.S. Treasury rates moved sharply lower last week, as data showing weakness in the services sector was a sign that slowing economic growth is not confined to the manufacturing sector. This in turn caused a flight to safety by investors, resulting in mortgage rates dropping across the board," he commented.
The feel good factor wasn't limited to refinancing, either, with the MBA's Mortgage Credit Availability Index noting a 0.9% weekly increase in available credit.
Purchase applications remained stable, falling by 1% week-on-week but up by 10% compared to 2018.
Best for Low Rates and Fees: Lending Tree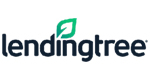 Compare mortgage rates at LendingTree
LendingTree is a marketplace where you invite mortgage & refinance lenders to come to you. It is a great place to start your search, as it has a large selection of lenders that offer competitive rates and terms.

More mortgage guides: