The clue is in the name with The Credit Pros - it is a financial company intent on delivering one of the best credit repair services around to its customers. Rated among the 5,000 fastest growing companies in the U.S. for five years in a row by Inc. Magazine, The Credit Pros appears to have the credentials needed to deliver on its aim. An A+ rating with the Better Business Bureau only further backs this up.
A team of FICO certified professionals await to help straight away, beginning at your initial consultation. However, as well as looking to improve the credit scores of customers that apply, The Credit Pros experts will provide practical and honest advice as to how to avoid making credit related mistakes in the future.
---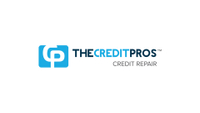 The Credit Pros Review: What is on offer?
The Credit Pros service gives you 24-hour access to your credit report - the full one as opposed to a summary - and lots of online support information too. The monthly paid service puts no limit on the number of disputes sent out and you can even take advantage of cease and desist letters should they be needed.
Alongside its FICO-certified specialists, The Credit Pros has an in-house team of attorneys who can advise you on any area you need help with. Finally, there's a 100% money-back guarantee if, for some reason, you're not satisfied with the service.
The Credit Pros review: How it works
Free consultation
Credit score under 640
Right from the outset you're able to talk with a FICO-certified professional. Simply set up a call via the website to get talking. This allows The Credit Pros to assess your credit situation to decide if they're the right fit for you as well as vice versa.
If you fit the criteria you have the option to pick a payment plan and get started, although you are required to have a credit score lower than 640. There are also state limitations, with access not available to those living in Oregon, Maine, Minnesota, and Kansas.
Once up and running, unlimited letters can be sent out challenging bad credit report marks. There are also letters for cease and desist, as well as for recommendations which can help your case.
The Credit Pros generally says it should have cases fully fixed with a six to 12 month period. Expect the process to be fast, with credit bureaus being contacted within five days of sign-up. At 60 days you should get updated credit reports, all you need to do is mail or fax those in so that new items can be disputed. The company will do the rest, dealing with not only the bureaus, but also courthouses, creditors and lenders, as needed.
The Credit Pros review: How much does it cost?
Plans range from $19 - $149 per month
Individual deletions for $100
Key figures
Cost: $19 - $149 per month depending on package, or individual deletions at $100 each
Customer service: 24/7
Contact: Phone, email, text
Credit report: Free
The Credit Pros payment plan is rather unique. While you get the usual monthly options, there is also the chance to pay per deletion. This is ideal if you know you only have one or two marks that need taking care of and want to save money that way – especially if those one or two are expected to take months to fix.
Alternatively, you can pay monthly from as little as $19 right up to $149, depending on the services you need.
Whatever you choose, you'll need to pay a start-up fee too. This comes out at $379 if you opt for pay per deletion, $19 for the $19 per month plan, $119 for the $69 and $119 per month options, and $149 for the $149 per month plan. There are couples options too.
Opting for the $19 package ahead of the others will only provide access to your credit report and various monitoring services, so if you want the full credit repair works, you'll definitely need to pay for the higher end plans.
The Credit Pros review: Service
FICO-trained experts
Lawyers available
The Credit Pros lives up to its name by employing a team who are very well qualified in the area of credit, and specifically credit repair. That means right from your initial free consultation you're talking to a FICO-certified professional who can answer your questions and clearly show you how to improve your credit situation.
The deeper into your credit repair you go, there is also the option of accessing the dedicated team of licensed attorneys, and their expertise in the areas of both credit and legal matters. Everything is tailored to show you the clearest route to fixing your credit.
The Credit Pros review: Money-back guarantee
The Credit Pros offer a money-back guarantee if your requirements are not met. Specifically, you could be entitled to a refund of your costs if there is an error on your credit report that remains unchanged.
In addition, if you don't get at least one negative mark removed from your credit report within 90 days, you're eligible to leave and get your money back too. Similar guarantees are available through both Credit Saint and Sky Blue.
The Credit Pros review: What is included?
The Credit Pros will look to remove many different types of bad credit items to ensure you get a better score in the long run. While the deletion of bankruptcies is also an option, these are harder to remove, and so the company is upfront in saying that it has a 35% success rate in this area. The more standard items it removes include:
Late payments
Collections
Repossessions
Erroneous foreclosures
Inquiries
Student loan late payments
The Credit Pros review: Online support
All your credit reports and personalized score insights are available to access online 24/7. This also means you get access to tools and tips that help you understand that score and the next steps. This should help you keep a high credit score in the future too.
Credit monitoring is another part of the service allowing sight of your credit situation at a glance. The result should be that you're able to spot potential identity theft more easily. ID theft restoration and insurance are also included as part of your plan.
Access to artificially intelligent software which could help repair your credit is also available via the CreditRepair.ai site. Of course, there is always a real-life professional just a phone call away should you need help with anything more complicated.
The Credit Pros review: What users say
More credit repair services reviews
BBB rating of A-
Trustpilot score of 2.8
The service delivered by The Credit Pros overall is roundly applauded, with an average rating of 4.2 out of 5 stars recorded at ConsumerAffairs. Many past customers praise the speed at which the company has been able improve their credit standing, while its professional approach is welcomed too.
The Better Business Bureau has awarded The Credit Pros an A- rating, and from an admittedly limited number of customer reviews receives an average rating of three stars out of five.
Should you choose The Credit Pros?
The Credit Pros do as its name suggests, offering access to FICO-certified professionals and licensed attorneys to help repair your bad credit. By formulating a personalized plan and sending unlimited letters to challenge issues, the promised end result is the removal of at least one bad item from your credit report within 90 days or your money back.
The catch is that setup fees can be pricey, although there is the low-end pricing option to consider and the item specific charge facility too. The Credit Pros also seem to suffer from some indifferent customer reviews, but with a 24/7 online portal where you can see all your credit report progress, and plenty of educational information available too, the makings of a well-rounded service are still apparent.
---