A website called CreditRepair.com can really only do one thing, and that's strive to be one of the best credit repair services that there is.
As part of the Progrexion group of credit repair brands - sitting alongside what is often seen as the original credit repair law firm, Lexington Law - CreditRepair.com is in good company. What separates it from its stablemates is a focus on online credit repair, and with a process and technology developed and refined over 15 years, it has few peers.
The number of people it has helped to repair their credit is impressive too, with over 19 million challenges and disputes being sent since it started business and one million interventions recorded in 2019 alone. Importantly, those who have signed up for its credit repair service have seen over 1.8 million removals on their credit reports since 2012, helping to improve their chances of securing the best personal loans, and other refinance opportunities, going forward.
---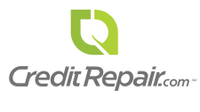 CreditRepair.com review: How it works
Simple three-step process
Complementary education materials
CreditRepair.com is a simple credit repair service that employs a clear three step process. When you sign up, CreditRepair.com pulls your credit reports, and helps you to identify the items that need challenging.
The next step involves contacting the credit companies to check they are meeting their obligations to you correctly, and to liaise with the credit bureaus to confirm that any changes that are required have been made. The final step is to make sure you are kept informed of all the progress that is made, via your personal online dashboard, a score tracker, mobile apps and text and email alerts.
Everything is complemented by an excellent education system which enables customers to learn how credit repair works, what they need to do to avoid it in the future, and how to be more financially independent in the long run.
One thing that is conspicuous by its absence, however, is a guarantee, particularly as money back options are such a core element of the offerings made by other leading credit repair companies such as Credit Saint and Sky Blue.
CreditRepair.com review: How much does it cost?
Key figures
Cost: $99.95 per month
Customer service: 24/7
Contact: Phone, email, online chat
Credit report: $14.99
$99.95 per month
Free consultation
CreditRepair.com offers a free personalized credit consultation, during which you can discuss your situation. You'll also get access to your credit report summary, an audit on all your accounts and a free credit score evaluation, all across the three major credit bureaus.
Taking part in a consultation doesn't mean you have to commit, but if you do, there is one simple and clear pricing plan, which is charged at a fixed rate of $99.95 per month. Separately, there is a one-off fee of $14.99 to pull your credit report, but there will be no other hidden fees or costs to worry about.
It might not be the cheapest credit repair company around, but compared with others, there is plenty that CreditRepair.com offers for the price, including credit alerts as your credit report changes, educational materials, 24/7 customer support and online tools for management throughout.
CreditRepair.com review: How long it will take
CreditRepair.com acknowledges that every situation is different, but says the average member uses its service for six months. Using the information it gathers about your particular needs and credit problems, CreditRepair.com will create a customized 'Game Plan' specifically for you. On a general level, however, typical progress should see around 7% of bad credit items removed each month.
CreditRepair.com review: Monitoring progress
Track your progress 24/7
Use the mobile app
Tracking your credit repair progress is made really easy thanks to an online dashboard that collates all your details - including a credit score tracker - in one place. Since it's online, you can get access to this 24 hours a day, seven days a week.
While the dashboard is obviously accessible via your laptop or PC, CreditRepair.com also offers an app which can be downloaded for iOS and Android devices. In addition, you can set up text and email alerts that will keep you up to date on any progress that's being made.
CreditRepair.com review: Online resources
Free educational materials
Repair tips and more
CreditRepair.com wants to make sure its customers are informed and educated as the credit repair process goes on. The idea being that this will help them fix their credit now and ensures they will keep it that way in the future.
Immediately accessible online are things like FAQs, customer reviews and descriptions of the credit repair process. But dig a little deeper and you get a credit repair blog, score estimator, loan center, savings center, and lots of articles related to credit counseling and improvement, debt solutions, disputes, credit history, bureaus, credit card management, identity theft, and plenty more.
CreditRepair.com review: What users say
More credit repair services reviews
Excellent TrustPilot rating
Past complaints
The Better Business Bureau(BBB) currently gives CreditRepair.com a rating of D, and references disputes over some of its advertising claims as a reason for its relatively low rating. It should also be noted that the service has previously been accused of breaching telemarketing rules by collecting fees from customers before they were legally permitted to do so. Obviously this is something to be aware of, but it is a claim that CreditRepair.com is disputing in court, and, given the spotlight being cast, is a practice unlikely to persist now, if it ever did at all.
Regardless of this, customers on BBB still awarded an average of three stars out of five, while on Trustpilot, there is an excellent rating of 4.4 stars out of five, based on almost 600 reviews.
Should you choose CreditRepair.com?
CreditRepair.com is a great way to get your credit repaired quickly and simply. The three-step process is clear and easy to follow, while the online dashboard and mobile apps provide plenty of opportunity to monitor progress.
Pricing is also simple but may be a little on the expensive side, although the free consultation initially is a great way to get a better look at your situation with advice from a professional. The absence of a satisfaction guarantee is disappointing, while the doubts cast over past marketing practices should not be ignored, but surely won't happen again, if they ever did at all. Ultimately, the customer reviews of CreditRepair.com remain favorable, particularly on Trustpilot.
---