U.S. Bank will always stand out if it's a rock-solid foundation that is your priority when searching for the best mortgage lenders and refinance mortgage companies. Established way back in 1863 and currently the fifth largest bank in the US, borrowers look to U.S. Bank as a provider that they can trust.
More than that, however, U.S. Bank Mortgages give you a full-service mortgage and refinance offering, which means that you have more mortgage choice than with many of the newer lenders and can easily adjust your package to suit your needs. With U.S. Bank you can get FHA, VA, jumbo, construction, and investment property loans, as well as the regular options to refinance and the choice between adjustable-rate or fixed-rate loans.
Perhaps understandably for an institution that has been around for so long, an application with U.S. Bank may be more admin and paperwork intensive than with some of the more digitally-driven solutions offered by Reali or SoFi.
A mortgage with U.S Bank also won't always prove as cheap as some of the mortgages you may find through these newer platforms or LendingTree, for example, but the elder statesman still manages to deliver the goods with some excellent offers and rates, particularly if you have a good credit score and down payment.
For those who like to know where they stand straight away, U.S. Bank scores highly for transparency too. Daily rates are readily available on site, something which cannot always be said of the newer lenders who often prefer to capture some of your details before letting you know how much things will cost.
U.S. Bank Mortgages review: Application process
Key features
Application process: Easy, online, accessible with personal support
APR: 3.307% - 4.062% dependent
Fees: loan and requirement dependent, may have to pay for mortgage insurance
Calculators, service and support: Numerous calculators, accessible customer service and wide-ranging support
Applications available through all channels
Can pre-qualify online first
To apply for a mortgage with U.S. Bank you can call its customer service line, use an online form to request a call back, or meet with a mortgage loan officer in person at one of the branches. You can also make a head-start by applying for pre-qualification on its website, where there is also the option of going through the initial application process as a 'guest' to get an idea of the terms you will be offered.
The online application process for a loan is not as long-winded as you might expect from one of the banking old guard. In fact, you are taken through a fully digital process that stands out for one very important reason – the first page gives you all the contact information you need so if you get stuck, you won't need to hunt around for help.
That said, the registration process is quite intensive and you will likely need to set aside a bit of time to find the various paperwork required and to fill in the relevant information. The entire process is seamless and solid, and the number of different loans and loan time periods allow you to easily customize your application to your needs.
For example, you can opt into 10, 15, 20- or 30-year terms for a fixed-rate mortgage, while the adjustable-rate mortgages will have set interest rates for the first three, five or 10 years before starting to fluctuate. The platform also provides step-by-step guides for mortgage and refinance customers, so you shouldn't get completely lost in a sea of acronyms.
U.S. Bank Mortgages review: Credit score requirements
Minimum score of 740 for ARM
Dependent on loan
The minimum FICO credit score of 740 required by U.S. Bank for a conventional ARM loan is slightly stricter than some of the other mortgage and refinance lenders on the market. Minimum scores aren't specified for other loan types, so you'll need to begin an application or contact the bank to find out. The pre-qualification assessment with their online service helps you to make some decisions before you start hitting your credit score with assessments.
U.S. Bank Mortgages review: Other requirements
Minimum 20% down payment
Paperwork related to income, employment, assets, debts
Besides the credit score requirements, the bank typically requires a down payment percentage of 20% for conventional loans. Again, this is relatively high compared with competitors and anyone with less than that amount will have to pay the mortgage insurance as well.
In respect of verifying your employment and income, pay stubs from the last month will likely be required showing year-to-date earnings along with W-2 or I-9 tax forms for the past two years. Bank account and asset statements will be needed too, along with paperwork relating to existing real estate, and any loans attached to it. Also be prepared to discuss and have paperwork related to any other loans you might have.
U.S. Bank is available across all 50 states, so there should be few restrictions in terms of location, while you don't have to have a U.S Bank account in order to apply for a loan.
U.S. Bank Mortgages review: Interest rates and charges
Rates updated daily on site
Can also search by state
U.S. Bank offers a lot of information to potential customers and makes sure that almost any question you may have about APRs and fees is available. Obviously, these are a moveable feast, but everything is kept up-to-date on the Today's mortgage rates page on the website, and is definitely something a lot of other providers could learn from in terms of making things transparent for new borrowers. There is also an option to browse by state, to get an idea of rates even closer to home.
As a result, you can calculate your mortgage or refinance package using the rates on offer for that day, which is a nice touch, and you get a comprehensive list of all the items you need and costs to expect before you enter into the application process. As previously mentioned, if you have less than the 20% down payment usually required, it is likely U.S. Bank will ask you to pay for mortgage insurance.
U.S. Bank Mortgages review: Services
Comprehensive array of information
App can be used for other aspects of banking
With so many years' experience to draw on, it is unsurprising that U.S. Bank can usually be relied upon to provide excellent service. The mortgage and refinance section of its website offers two other things that add value to the customer – a dedicated app and a section that outlines the latest APRs, mortgage rates, and more. As the latest mortgage rates - and even those available specifically in your state - are readily available, it can really help when making a decision.
U.S. Bank also offers a lot of further information to the potential customer and makes sure that almost any question you may have about loans, fees, APRs, ARMs, or anything else in between, is covered comprehensively.
There is a U.S. Bank app that can be downloaded too. It is not solely for use on the mortgage and loan side, and really comes into its own if you already have a U.S. Bank account, allowing you to pay people and bills and manage your loans while on the go. Of course, the more traditional methods of managing your financial affairs are available too, and as one of the most widely available lenders, U.S. Bank has physical locations in 29 states.
U.S. Bank Mortgages review: Calculators
U.S. Bank offers a wide array of mortgage calculators related to monthly payments, affordability and refinancing. That you can use the latest daily rates to populate them only adds to the accuracy of the results that they provide.
The mortgage calculators available at U.S. Bank include:
Mortgage payment calculator
Fixed-rate mortgage calculator
Federal Housing Administration (FHA) loan calculator
Veterans Affairs (VA) loan calculator
Jumbo loan calculator
Rent vs. buy calculator
Mortgage affordability calculator
Mortgage refinance calculator
Mortgage refinance costs calculator
Mortgage points calculator
Down payment calculator
15- vs. 30-year loan calculator.
Should you use U.S. Bank?
If you're looking for one of the best mortgage lenders or a refinance mortgage loan, U.S. Bank is one of the banks that you can trust. It is essentially a one-stop-shop for all your financial needs, with its mortgage proposition a key part of what it can offer. The sheer number and type of loans on offer means you should be able to find what you need, and while it is possible there will be lower cost options elsewhere, the rates are not outlandishly expensive, and you will be benefiting from the convenience that comes with dealing with a banking giant too.
Its online tools and support stand up to scrutiny next to the best, while the ability to easily see the latest daily rates - and those available in your state - is a real plus. The option to pre-qualify online before carrying on with your application either online, over the phone or in a bank branch itself also shows one of the banking old guard getting to grips with the cross-over between the physical and the virtual worlds. Borrowers can expect support and guidance at every step, and should feel comforted by the stability that U.S. Bank should be able to offer at times such as now.
---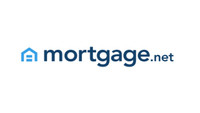 Compare mortgage rates at Mortgage.net
If you're looking at refinancing via US Bank, or any other mortgage lender, it pays to compare quotes with Mortgage.net to begin with... just in case you find a better deal.