New York Botanical Gardens is giving gardeners and novices alike the opportunity to learn how to grow their own vegetables at home, with brand new virtual classes.
The first session on Super Small Space Veggie Gardening will take place on April 28 from 6pm to 9pm EDT and will run for three Tuesdays until May 12. Costing $185 dollars for non-members and $169 for members, hopeful gardeners can sign up at enrole.com.
The online class will cover everything from how to prepare the soil, which containers are best for planting in, how to order your seeds, and importantly, how to manage pests. Those that sign up for the session will also have time to get advice specifically for their own gardening space.
With so many people stuck at home due to the coronavirus, the online class comes at a great time for those hoping to be more self-sufficient by growing some of their own food.
If you're thinking of sprucing up your outside space, we've got guides on everything you'll need, from the best electric lawn mowers and best pressure washers for getting that yard cleared up, to the best hedge trimmers to make your garden look lovely.
Find all the best planter deals here: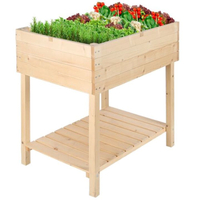 Orona Wood Raised Garden: was $214.99 | now $182.99 at Wayfair
Grow all the vegetables you'll need in this handy raised bed planter from Wayfair and save 15%. With just a few left in stock, don't miss out on this gardening essential that is complete with a handy drainage system.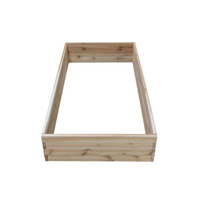 Buckingham Wood Raised Garden: was $228 | now $162.99 at Wayfair
This rust-resistant raised planter is super easy to assemble and doesn't require any tools at all. Grab it today and save 29% on the original price.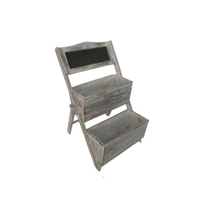 Salahuddin Wood Raised Garden: was $124.99 | now $102.99 at Wayfair.
This two-tier raised garden planter is a great deal with savings of $18 and plenty of room for veggies to grow as well. What's more, it even doubles up as storage if you just want to plant vegetables in one of the tiers.
And it's not just gardening classes that are offering to keep people busy, there are also lots of ideas out there that won't break the bank: check out these 40 free and fun things to do online right now.