Even if you are someone who is lucky enough to be able to retain a paycheck and work from home, there is no doubt that doing so for a long period of time can come with its struggles.
If you are a parent, especially the parent of a young child who needs to be looked after, there is a whole other set of worries and struggles: between tantrums, pleas for attention, the struggle to focus on school work, and so much more, most parents will find themselves torn between caring for their kids during all hours of the day and working hard to keep an income. In these unprecedented times, there is no playbook on how to balance parenting and working from home - but there are ways you can keep your kids focused while you get some work done. The key is to keep both their hands and their minds busy, and regardless of how much screen time you're allowing, there's a wealth of options to choose from.
If you aren't lucky enough to be working, we've already prepared a guide to claiming the $1200 stimulus check from the US government.
1. Online tutoring
With the coronavirus pandemic keeping millions of children out of the classroom and at home, parents are worried about how this period will affected their child's learning. Experts are equally concerned, even positing that it will affect students in the years to come, especially if they are in their key learning years and especially if online learning proves to be not as effective as having a teacher in the room.
Parents will be looking for ways to supplement their child's education, especially through the spring and summer months before they move on to the next grade in the fall. Falling behind can be prevented if you invest in some of the best online tutoring services like Chegg Tutors and Skooli.
2. Online classes and supplemental learning
If your child's schoolwork isn't enough and you want to keep them engaged and busy, especially during the day, try programs that will expand their minds. We can recommend the best typing software for kids,for example, or even the best online piano lessons - but there's so much more out there. Right now too, there are a ton of deals and free trials on programs for your kids, so leave it up to the experts behind the software to keep your student at home focused on learning, even if it means learning outside the classroom. We love ABC Mouse and the newly launched app, Duolingo ABC.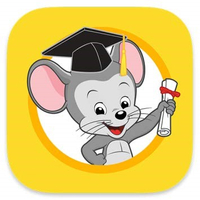 3. Streaming services
During the day, if they're not in class, it's okay to give your child a break and plop them in front of a screen. The best TV streaming services have great family programming, including a ton of shows that will entertain your kids regardless of age. Opting for Netflix, Hulu, and especially Disney Plus will buy you at least an hour of peace as you try to be productive at home. Such a low monthly price will surely justify these moments of peace.
4. Fitness and PE classes
The best home gyms and the best exercise bikes may help you stay fit and healthy while you spend more time at home, but your kids may not feel motivated by your gear. Get them up and moving with the help of personal trainers and fitness experts who are creating free video fitness programs for kids and adults alike. Take a break yourself and help your little one stretch, run in place, and jump around. And who knows - maybe all that activity will tire them out and you'll be able to work during nap time. Remember: moving around, even inside, can help balance both the mind and the body.
5. Go old school
There's nothing more powerful than the imagination of a child, and if you feel uncomfortable allowing so much screen time while you work from home, turn to old school games that will stimulate their mind. Invest in toys like LEGOs, board games, jigsaw puzzles, and coloring books. Time will pass faster, and you'll get some time to take care of work tasks while your student focuses on something other than a screen.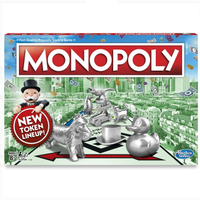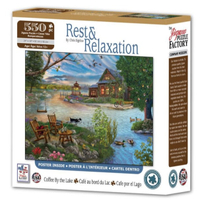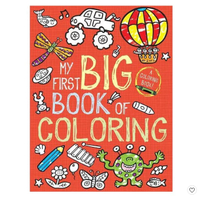 Coloring books starting at $1.99 at Target
Coloring books are a wonderful way to to keep hands and minds focused at the task at hand. A (relatively) quiet past-time, you'll be able to keep an eye on your young one without having to dedicate too much time to child care during the day.