The best photobooks are a wonderful way to preserve your memories, enabling you to display your pictures in an attractive physical format that can be cherished forever. There are a number of companies that allow you to design your own volume using online tools, before having it printed professionally and sent direct to your doorstep, and in this review we'll be focusing on one such company – the aptly named Photobook.
Ratings
Print quality rating: 72%
Book quality rating: 88%
Available book sizes: 90%
Cover options: 90%
Money-back guarantee: 80%
Photobook was founded in 2005 by Mark Koay, a Malaysian website builder who noticed that "people were taking a lot of photos with their digital cameras but not printing them." Since then, the company has blossomed into one of the world's biggest photo-printing services, with branches in the US, Canada, Australia and the UK.
Despite its name, Photobook actually offers a wide range of photo-based products, letting you convert your beloved pictures into everything from key rings to calendars, shot glasses to stationery. These can then be used as charming gifts for friends and family – or you might just want to keep them for yourself...
Want to send a personalized birthday, wedding or anniversary greeting? Then check out our guide to the best photo cards online. If you're just looking to file away your precious pictures in a safe place, read our pick of the best photo organizing software.
Photobook review: Range of products
In terms of product choice, Photobook is right up there with the best of them – there are around 1,000 different options. The company has helped its customers by dividing these into categories – Photobooks, Wall & Home Décor, Stationery & Cards, Calendars, Prints, Gifts, Wedding, Baby & Kids, Corporate Gifts, Personalize Me and Promotions – but even within each of those, there's a bewildering list to choose from. We don't mean bewildering in a negative way, as it's all very nicely laid out. But let's say you want to send someone a personalized photo gift for their new home; whereas some companies might limit you to a printed mug or apron, Photobook offers carving boards, bath towels, wooden spoons (!) and a whole lot more.
In case you're wondering, Personalize Me is a really cool feature that enables you to order customized items from your favorite shopping brands. This tends not to be a photo-based service, but if you want to have someone's name emblazoned across a Cath Kidston bag, a Moleskin diary or a Thomas the Tank Engine train carriage, you'll be able to do so.
If you're looking specifically for a photobook, then you'll be pleased to know that this category is to the left of the menu bar, making it easy to find. Recognizing that different people will have different requirements when it comes to creating a book, Photobook offers a wide range of customization options, each of which is illustrated with a picture to help you understand what you'll be getting. You can choose the dimensions of the book, whether you'd like a hard, soft, 'deluxe' or 'debossed' cover, how you want it binded, and the quality and color of the paper. If you really want to display your fabulous photos at their best, you can opt to have them printed in high definition and/or have the book flush-mounted (meaning the pages will lie flat when you open it).
Of course, it might be that you have no idea how you want your photobook to look and need some inspiration. If that's the case, you can browse hundreds of professionally designed templates that cover just about every celebration or milestone, from round-the-world adventures to graduation ceremonies.
Photobook review: Ease of use
Not only is it incredibly easy to design a photobook using this platform, it's also a lot of fun. Once you've chosen your dimensions, etc, you can make a start on your project. You'll be given the option to upload photos from your hard drive, Facebook page or Google Photos account, which will appear in a gallery on the left-hand side of the screen. You can then drag and drop them into your book, which is displayed in the opposite window. If you chose one of the pre-designed templates, your pages will already have picture boxes in which to drop your photos. You're not obliged to stick to these, though, and if you want to change anything, it's simple to add, delete, move, resize or rotate boxes to suit your taste. You can also drag and drop clip art, masks, frames and even entire layouts from the free library that Photobook provides, to give your project an extra level of personalization.
Want to caption your photos? Photobook enables you to insert text boxes anywhere on your page, and, like the picture boxes, these can be manipulated in various different ways. Unlike some photobook creators we've used, there's a huge range of fonts to work with, and you can also change the color of your words to match the mood.
Along the bottom of your screen, you'll see thumbnails of your pages, which you can scroll through to quickly locate a particular page or photo. Here, you can also add new pages or change the order of your existing ones. Bear in mind that each additional page will cost money, so while it's tempting to add more and more in order to squeeze all your lovely pictures in, be aware that it could leave you with a hefty bill.
To help you with your project, Photobook has scattered 'how to' videos throughout its website, and there's also a live chat window in case you need on-the-spot advice. Still don't fancy doing the work yourself? You could always 'cheat' by using Photobook's 'smart creation magic' tool, which will automatically arrange your photos into a book (you'll need a minimum of 60), so that all you have to do is pay for it and wait for it to be delivered.
One thing we did find with the Photobook website was that it could be a bit laggy in terms of loading pages. It wasn't a major issue, but it did start to become irritating after a while.
Photobook review: Quality
Of course, one of the most important things when it comes to photo-based products is the quality of the finished result. Stating that "fond memories deserve the best," Photobook has introduced a '100% quality guarantee', whereby customers can return their product within 30 days if they're not entirely satisfied, and have a replacement sent out. The process is a little long-winded, requiring the customer to take photos and write a description to explain why they're dissatisfied, but that's perhaps understandable.
Our testers were very impressed with the quality of paper used in Photobook's pictorial volumes – and the binding was excellent, too. However, they did find the photo reproduction to be a little dark at times, while a few pictures came out looking grainy. They certainly weren't all bad, though, and some looked really eye-catching. It's also worth mentioning that other customers have left glowing reviews, with one describing the images as "sharp and vivid in colors" and another gushing that they were "very pleased with the print quality." If you decide that your photobook doesn't meet your standards, remember that you always have that 100% quality guarantee to fall back on.
Photobook review: Price
At first glance, Photobook's pricing seems quite expensive. To give you an example, a 40-page, 14" x 10" photobook printed on 190gsm paper, with an imagewrap hard cover and premium layflat binding, will cost you $94.99. However, the company regularly runs special offers that bring the price right down. At the time of writing, customers were able to get 55% off their photobook order, meaning the above price was reduced to $42.75.
How does that compare with other photo-printing sites? It's hard to say exactly, as no two companies offer exactly the same specifications. To give you a rough idea, though, a 40-page, 13" x 11" photobook from Blurb, printed on 190gsm paper, with an imagewrap hard cover and standard binding, will cost you $106.19 ($69 after you take off the company's current 35% discount). And a 20-page, 14" x 11" tome from Mixbook, printed on semi-gloss paper and with a matte hard cover, will cost you $94.99 ($57 when you apply the firm's existing 40% discount). So, Photobook's pricing is certainly competitive.
As for delivery, this is free if your order meets a qualifying amount – otherwise you'll need to pay shipping costs. While Photobook operates a guaranteed seven-day shipping policy, if you're making a book for a special occasion, we recommend that you don't leave it until the last minute, as the creative process can take longer than you might think.
It is also possible to buy something called a Photobook Pass, which gives you access to year-round discounts, as well as other benefits. Subscriptions range from $29 a year for the Lite pass, to $99 a year for the All-Access pass.
Should I buy a product from Photobook?
There's a lot to like about Photobook. With a vast range of products on offer, you're not restricted to plastering your pictures across the usual mugs, keyrings and calendars. As its name suggests, the company's primary focus is on creating photobooks – or letting you create your own. We found that the tools provided for this purpose are up there with the best photo-printing websites, not only giving you a wide range of customization options, but also making it easy for you to design something you can be proud of. What's more, Photobook's pricing and delivery times are competitive in today's market. Our testers did find that some photos came out a little dark and/or grainy, but for the most part the results were satisfactory – and besides, the company offers a 100% quality guarantee that enables you to get another book printed if you're not entirely happy.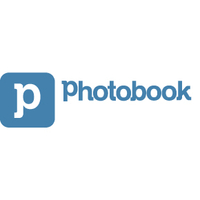 Check out all options on Photobook
With a wide range of products and competitive pricing, Photobook could be a great option if you're looking for a gift for loved ones or a memento for yourself.