Father's Day is less than three weeks away on June 21, so it's time to start thinking about the perfect present to make your dad's day this year. Fathers are notoriously hard to shop for - maybe yours has an oddly specific style or a niche hobby, or perhaps he insists that he doesn't need anything at all. Regardless, we're confident that we've found a thoughtful gift to make him smile in our roundup of the best Father's Day gifts for 2020, with options to suit any budget.
Not everyone can spend Father's Day with dad, which is why all of these options can be ordered online and delivered in time for the big day, so no dad has to go without. Keep reading for our top picks of Father's Day gift ideas.
The grill king: Father's Day gift ideas for foodies
If your dad's king of the grill, Father's Day is the perfect excuse to invest in the best gas grills for your garden. Our favorite, the Weber Spirit II, is a high-quality and family-friendly choice, but it's not the cheapest. If you want to invest or split the cost with family, it's bound to make his summer and give the oven a break.
If you can't justify the mighty Weber Spirit, there's no need to worry. Barbecue accessories will amp up dad's grill game, and the Fire Sense Elite 13-Piece Stainless Steel BBQ Tool Set is a serious piece of outdoor cooking kit to complete the look. The heavy duty canvas apron comes with pockets to fit a complete BBQ tool kit - that's including stainless steel spatula, fork and grill brush, a basting brush and six skewers and tongs. That's some major flipping power.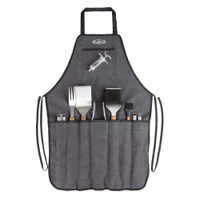 Fire Sense Elite 13-Piece Stainless Steel BBQ Tool Set in Charcoal: $63.59 at Home Depot
A true grill master needs the perfect tools. This apron comes with pockets for the best grill accessories in the game, ideal for juicy steaks, perfectly charred kebabs and succulent sausages.
Father's Day gift ideas for tech-loving dads
If dad can't get enough of tech, you can turn straight to the best smartwatches and best headphones to keep him happy. Our top Father's Day pick for style and serious discounts is the Fossil Gen 4 Smartwatch, which has GPS & Swimproof technology, heart rate tracking, phone notifications and Google Pay. Its stainless steel band has the style and appeal of a traditional watch, meaning it can be worn to the gym or to work. Even better: it's now 53% off.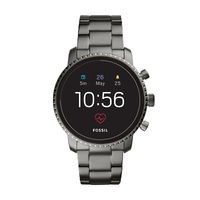 Fossil Gen 4 Smartwatch: $275 $129 at Target
Save 53% - Packed with style and modern technology, dad will love this smartwatch which doesn't miss out on classic timepiece design.
The tech-loving dad likely already has the best smart speakers set up at home, but an easy and low-cost way of making the rest of your home smart is to buy a smart plug. This Gosund Smart Power Strip works with Alexa and Google Home to make any home appliance smart. Connect to the Gosund smartphone app and monitor anything you plug into this power strip from afar - turn lights off, check if you left the iron on by mistake and set timers to make any appliance you plug in smart. Dad will love it.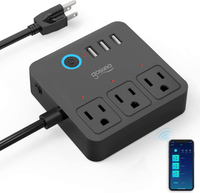 Gosund Smart Power Strip: $22.99 $20.99 at Amazon
Save $2 - Make the whole house smart for only 20 bucks - a great budget gift for the tech-loving dad.
The big kid: Father's Day gift ideas for playful dads
Video games and toys are fun for all ages - if dad needs some help unwinding, or an activity which he can play with the family as well as alone, we think that the best video game consoles are pretty much the best investment you can make. Dad can sink hours into adventure, fantasy or action games for some well-deserved me time when you invest in a console - and they don't have to cost much, either. The Nintendo Switch Lite is a low-cost handheld gaming device for on-the-go escapism. Alternatively, the Xbox One X is a powerful multimedia machine ideal for multiplayer gaming.
If dad needs time out on screen time, choose a Lego set to help him reconnect with his inner child. There's some seriously impressive Lego sets out there, with car, space and fantasy categories to pick from. Our top pick is Lego's Star Wars range - perfect for fantasy lovers and a joy to build, Dad can build alone or you can lend a hand - if he lets you, that is.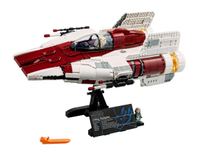 Star Wars A-wing Starfighter | $199.99 at the Lego Store
If you've some time on your hands, the A-wing Starfighter from Return of the Jedi is what you've been waiting for. It has a removable cockpit canopy and comes with 1,673 pieces. A true collectible.
The fitness fanatic: Father's Day gift ideas for exercise-lovers
With many gyms and pitches closed, it's been a rough few months for sport lovers everywhere. If dad's a fitness fanatic, give him a boost by buying him the best fitness tracker for his sport of choice. Fitness trackers can chart your heart rate and your general daily activity levels. They'll also help dad keep on top of a variety of workouts, like running, aerobics and cycling.
Fitness trackers can be expensive, but we've got a great at-home sport option for the dad who misses golfing or needs to practice his putt. The Callaway Golf Putting Mat allows you to set up at home - outside or indoors - to sharpen up your aim anywhere.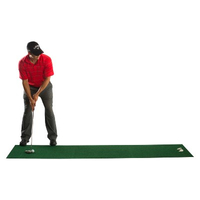 Callaway Golf Putting Mat: $29.99 at Target
Practice your hole-in-ones with this putting mat for golf lovers.
The dad who's far away: Socially distanced Father's Day gift ideas
Many can't see their dad on Father's Day - due to distance or lockdown measures. If none of the above takes your fancy, consider something funny or sentimental to show your love. Father's Day is about reminding dad how much you care, so making a hand-selected memento from the best photo books can bring some nostalgia and pay tribute to all the memories you share with your old man.
Mixbook has up to 50% off sitewide through June 6, so design custom calendars, prints and photo books to create something truly unforgettable for whatever budget you want.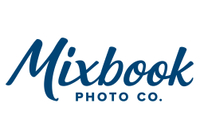 Most virtual Father's Day hangouts will require a video call. We love the Facebook Portal for simple hangouts where you can move about and stay in frame.You can set it up from WhatsApp and Facebook Messenger, or use the best laptops for built-in webcams.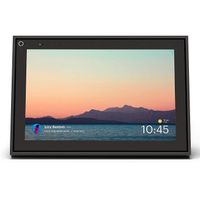 Facebook Portal: $179
Facebook Portal has a 10" HD screen and lets you video call over WhatsApp and Messenger so you can stay in touch, even if you can't be there in person.