Amazon Prime Day is just around the corner, and the retail giant is preparing to offer a new set of deals for October. Vacuum cleaners were a significant part of the sales event now held twice a year, so we anticipate that they will be a major focus this fall as well.
The best vacuum cleaners come in all shapes and sizes, with types to suit varying needs. While wired means no charging, it means cable effort, plugging in and out, and moving as you work. Cordless vacuums are now better than ever, with most offering close to an hour on a charge, which should suit the average home just fine. There are upright vacuums, stick models, and cylinders, and that's not even considering robots.
We spend most of the year feverishly tracking the comings and goings of the best vacuum cleaners for home use, so we're always excited when they're about to go on offer. To save you a job, we'll be intensively searching through the very best Amazon Prime Day deals before, during, and after the mega event.
The summer saw the Roomba s9+, for example, discounted from $999.99 to $599.99, and the super-smart ECOVACS DEEBOT X1 Omni dropped down from $1,549.99 to $854.99 (both are still on offer now).
October's event is set to be just as deal-filled, so bookmark this page if you're in the market for a new vacuum cleaner before the end of the year.
We'll start to share the most exciting deals as Prime Day approaches, as the trend is for discounts to appear well before the titular 'day.' There is also the risk that stock will start to run low, so if you see a vacuum cleaner deal that you like the look of, then the time to buy is now - or when we gear up for the next big sales event in a couple of months; Black Friday.
Amazon Prime Day vacuum deals
The best Amazon Prime Day vacuum deals 2023
The best early Amazon Prime day vacuum deals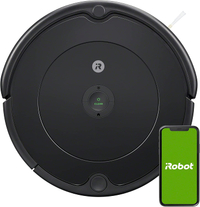 iRobot Roomba 692 Robot Vacuum | was $299.99, now $189 (save 37%) at Amazon
Not only does the Roomba 692 have iRobot's 3-stage cleaning system for a thorough clean, but it can be scheduled to clean any time you want through the mobile app or using voice commands via Google Assistant or Alexa. Amazon users love its ease of use and ability to clean under furniture without reorganizing an area – it averages a 4.4 out of 5 rating.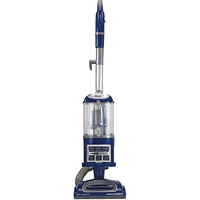 Shark NV360 Navigator | was $219.99, now $169.99 at Amazon
For a reason, the Shark NV360 Navigator has gotten its 4.5 out of 5 rating on Amazon – this thing cleans well. It has powerful suction and several useful attachments to help you get into every nook and cranny. For better or worse, it's on the smaller side with an equally small dustbin.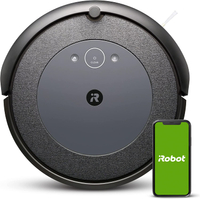 Roomba i4 EVO Robot Vacuum | was $399.99, now $285 (save 29%) at Amazon
With its 4.1 out of 5 rating on Amazon, the Roomba i4 EVO is a solid robot vacuum with excellent cleaning and mapping abilities while hiding minor drawbacks, such as a small dustbin and no way to cancel a job. At least its dual multi-surface rubber brushes are flexible enough to clean up different types of floors and pick up pet hair. But those caveats are quickly forgotten when you consider that this normally $400 robot vacuum is getting 29% taken off the price tag.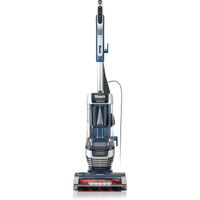 Shark AZ3002 Stratos | was $499.99, now $399.95 at Amazon
While the Shark AZ3002 Stratos seems to be a popular item for discount, its sales price of $399.95 – a full 20% off its regular price – is about as low as you'll find on Amazon. If you take advantage of this discount, know you're getting a powerful vacuum that's another level up from a weaker cordless model. In fact, its 4.5 out of 5 rating on Amazon is mostly due to its effective cleaning on hard flooring and carpeting.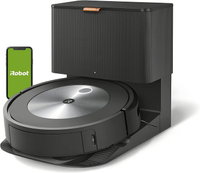 Roomba J6+ Robot Vacuum | was $799.99, now $526 (save 34%) at Amazon
The Roomba j6+ might be a little pricey – the main complaint among Amazon reviewers who gave it a 4.8 out of 5 rating – but it's worth the cost. Not only does it do a fantastic job cleaning, but it can do one thing that many robot vacuums can't. It can detect and avoid cords and pet waste, both trouble areas for automated cleaning solutions like robot vacuums. It can also be scheduled to clean more than once daily, a rarity among robot vacuums.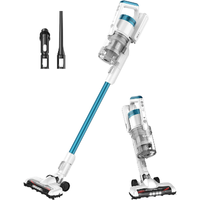 Eureka NEC180 RapidClean Vacuum Cleaner | was $154.99, Now $139.49 on Amazon
If you are looking for an affordable but effective vacuum cleaner, this could be the deal for you. Amazon is offering a deal that brings the price of this vacuum cleaner to only $139.49. The Eureka NEC180 RapidClean is cordless and lightweight and features a cyclonic filtration system that traps dust, debris, and hair. This vacuum cleaner can also be easily converted into a handheld model for cleaning between couch cushions or in the corners of your room.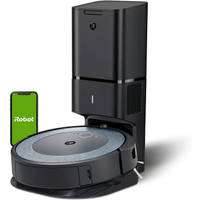 iRobot Roomba i4+ EVO Robot Vacuum was $599.99, now $416 at Amazon (save 31%)
The iRobot Roomba i4+ EVO is generally not very cheap, sporting a regular price tag of $649.99 (Amazon often has it a little cheaper at around $575). But it's getting that Prime Day treatment with a 31% discount. So, for $416, you get a programmable vacuum with smart mapping and a self-emptying base that makes cleanup even more hands-free, not to mention that it supports Alexa and Google Assistant.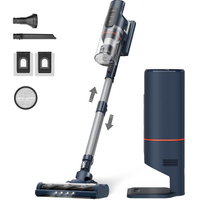 Ultenic FS1 Cordless Vacuum Cleaner was $399.99, now $359.99 at Amazon
When our sister site reviewed the Ultenic FS1, they gave it a solid 4 out of 5 rating for its all-around performance and affordable price, though the chunky handle and slightly involved self-emptying feature kept it from getting a higher score. But, if you're considering this cordless vacuum, it's probably because you care about value or not spending too much on your appliances.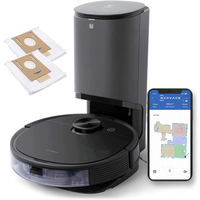 ECOVACS Deebot N8 Pro+ | was $699.99, now $489.90 (save 30%) at Amazon
Being a mid-range robot vacuum and mop combo, the ECOVACS Deebot N8 Pro+ earns a 4.1 out of 5 rating on Amazon for its excellent cleaning, self-cleaning base, and mostly accurate obstacle avoidance. It also comes with a decent 110-minute runtime.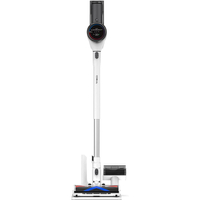 Tineco Pure ONE S15 was $499.99, now $369.99 at Amazon (save 26%)
Great suction, light weight, and a very useful smart sensor are just some of the reasons this cordless stick vacuum from Tineco gets a solid 4.2 out of 5 rating on Amazon, not to mention it has an LED headlight so you won't miss any tiny particles while cleaning. And, while its going price of $499.99 is not very budget-friendly, that changes with this 26% discount.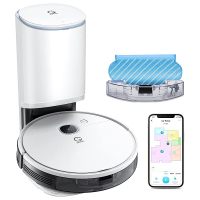 Yeedi Vac Station was $499.99, now $348.99 at Amazon
At $499.99, the Yeedi vac Station is generally not a cheap robot vacuum and mop combo. But, it's a powerful one, which is why it still gets a 4 out of 5 rating from Amazon users for its vacuuming and mopping ability, 200-minute runtime, and ability to self-clean. It also has the usual features you'll find on pricier models like smart mapping, carpet detection, and voice assistant support.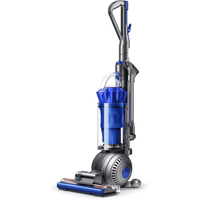 Dyson Ball Animal 2 | was $599.99, now $394 at Amazon
When we reviewed the Dyson Ball Animal 2, we loved it enough to give it a 4.5 out of 5 rating. In particular, we were impressed by its suction power, easy swiveling, and wide cleaning head that made it easy to quickly cover a large amount of area, though it is a bit bottom-heavy. We also found it to be a bit expensive at $599.99. However, it's getting a significant price cut for a sales price of $394.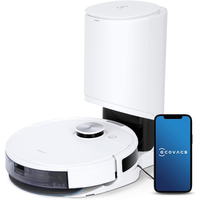 ECOVACS DEEBOT N10+ | was $649.99, now $449.99 (save 31%) at Amazon
With its 4.3 out of 5 rating on Amazon, this mid-range robot vacuum and mop combo from ECOVACS will keep your space spotless. While some users find the mopping to lag behind the vacuuming function, it still does a great job cleaning. Plus, it can do multi-floor mapping and has voice assistant support.
Amazon Prime Day vacuum deals 2023: what you need to know
Hasn't there already been a Prime Day in 2023?
Amazon Prime Day 2023 ran from midnight PST on July 11 until 11:59 pm PDT on July 12, 2023. This timeline is similar to last year when Amazon Prime Day took place on Tuesday, July 12, and Wednesday, July 13.
There were a number of epic Prime Day deals available in a couple of weeks running up to the event, too, so shoppers could bag a bargain pretty early on. Some discounts remain live for several days following the event, too, which can appeal to any last-minute deal hunters.
Will there be another Prime day this year?
Yes. Amazon hasn't (yet) confirmed dates, but we are expecting the return of Prime Early Access at a similar time to last year - October.
This event comes in the run-up to Black Friday and is also a two-day event exclusively available to Prime members. It is essentially a teaser into the Amazon Black Friday sale, providing early access to the retailer's end-of-year sale.
As soon as we hear any further news or announcements, we'll update this page with the next steps.
What is Prime Day?
Amazon Prime Day is a mega two-day event full of epic deals on Amazon's own brands and other favorites, including Dyson, Ninja, and Shark.
It's exclusively for people with Prime membership, so you won't see the deals unless you're signed up.
How do I become an Amazon Prime member?
In order to get access to Prime Day deals, you'll need to be an Amazon Prime member. This costs $14.99 per month or £139 for the year.
However, if you haven't subscribed to become a member before, you can take advantage of the 30-day Amazon Prime free trial to buy the deals. You won't be eligible for this if you've used it in past Prime Day sales or if you've signed up for the subscription service before.
Whilst on the free trial, you can get all the other membership benefits, including free, next-day shipping, access to Prime Video, and so much more. You can cancel for free any time during the trial while you're in the 30-day window, so it's worth considering for sale events like this.
How does Prime Day work?
You'll see discounts across the site if you've signed up for Amazon Prime and logged into your account. In previous years, Amazon Prime discounts have been clearly marked across the site's 12 million+ products, so you know you're getting the deal because you're a Prime Member.
There are always deals throughout Prime Day, which you can access anytime. Then, there are daily Amazon Prime Day deals, which run for 24 hours or until stock is depleted. Finally, there are Lightning Deals, which appear every few minutes and run until a particular item's stock has been bought. Sometimes, Lightning Deals run for hours or minutes. It depends on what the product is.
Once you've checked out with all your stuff, that expedited Prime delivery will see the products in your home within a few days. It used to be overnight in most areas, but since the explosion in at-home shopping during 2020, deliveries – while still free – can take a little longer.