You may think Amazon Prime Day is officially over, but luckily there is rumour of "Prime Fall (opens in new tab)", offering you the opportunity to find some great vacuum cleaner deals later on in the year.
Whether you're looking to buy your first vacuum cleaner or simply upgrade your appliances to the latest model, this second Prime Day event will likely include some huge discounts on a range of devices. So make sure you check back soon for more news!
With so many options, it can be tricky to find the best vacuum cleaner (opens in new tab) for your needs, which is why we've included cordless, robot, and upright styles in this round-up. This way, you can discover the deal that suits your budget and your household. No matter what you go for, it will be guaranteed to enhance your cleaning routine and home, removing dirt, dust, and grime from floors and furnishings. What better to splurge on than an appliance you'll use almost everyday?
Featuring top-rated brands such as Shark and Bissell, you can rest assured that your Prime Day buy will be a worthy investment. You should also check for settings and attachments which are designed to target specific areas, as these will make cleaning a breeze, even when faced with stubborn dirt and pet hairs.
And for those who love home-tech, it's worth looking into robot models which are app-controlled and can be scheduled to clean throughout the day, even when you're not home. A vacuum cleaner that literally does the work for you? Who could say no to that?
Amazon Prime Day vacuum cleaner deals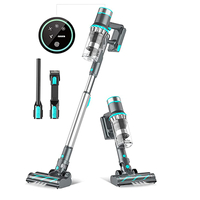 (opens in new tab)
Belife Cordless Vacuum Cleaner | was $229.00 | now $179.99 (opens in new tab)
Clean up crumbs, pet hair, dust, and more with this cordless vacuum cleaner from Belife. The three power settings allow you to conserve power when needed, while the removable battery makes it easy to recharge separately. It also features an LED, touch screen display for effortless daily use.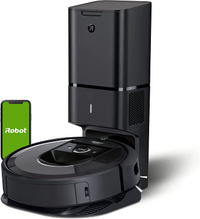 (opens in new tab)
iRobot Roomba i7+ (7550) Robot Vacuum | was $999.99 | now $767.98 (opens in new tab)
A robot vacuum that turns on, cleans and empties itself without me having to lift a finger? You had me at Roomba...
This Alexa-controlled cleaner can clean and empty itself for up to 60 days straight. And it's far more powerful than previous Roomba models.
Discover more Amazon Prime Day deals…
Amazon Prime Day deals for the home (opens in new tab)
Amazon Prime Day scams (opens in new tab)
An Editor's Amazon Prime Day wishlist (opens in new tab)
Amazon Prime Day air fryer deals (opens in new tab)
Amazon Prime Day steam mop deals (opens in new tab)